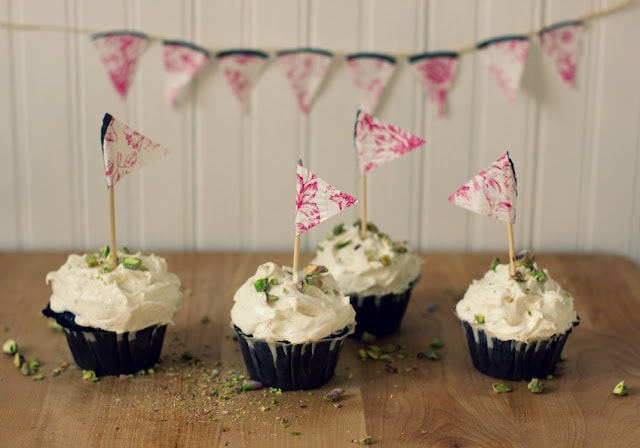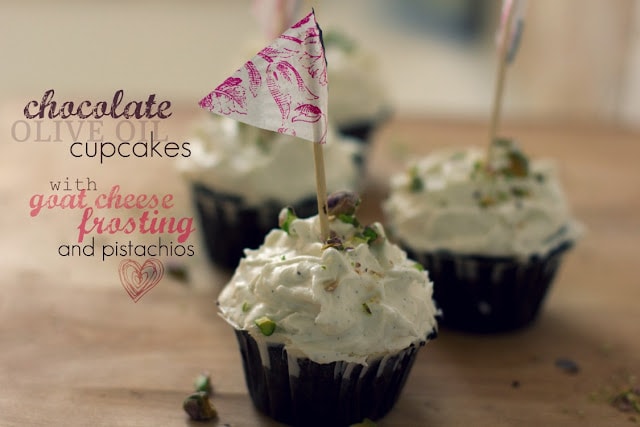 I've been trying to come up with words for a Valentine's post, and while I believe in the goodness of candied hearts and long-stemmed roses, I don't feel that my experience of life and love can be wrapped up in a roses-are-red monologue of sorts. Bittersweet is my word of choice these last few years: watching the day and night work things out together. They are fierce companions.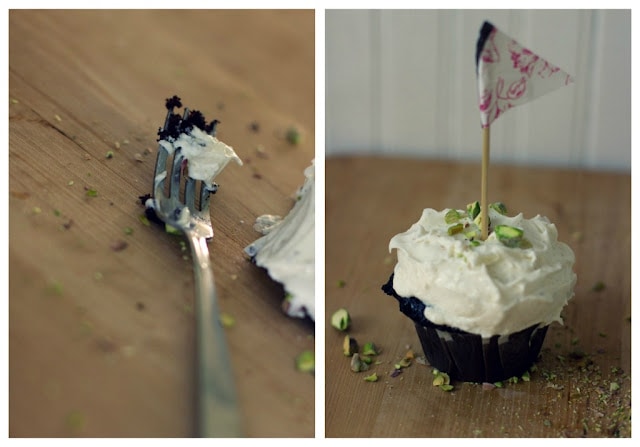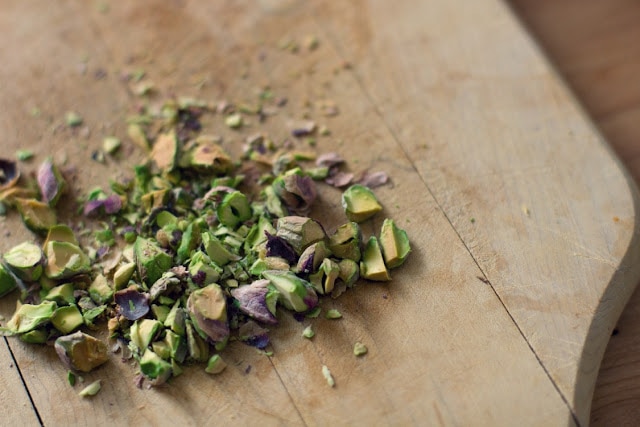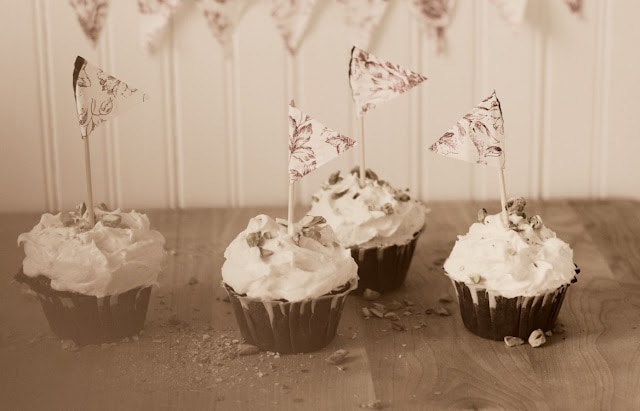 But I do celebrate. I am loved, and loved well. This heart has some broken and torn pieces, but we have learned to mend, and protect the delicate. We have watched the sun cast shadows, and we have walked through them, hand in hand.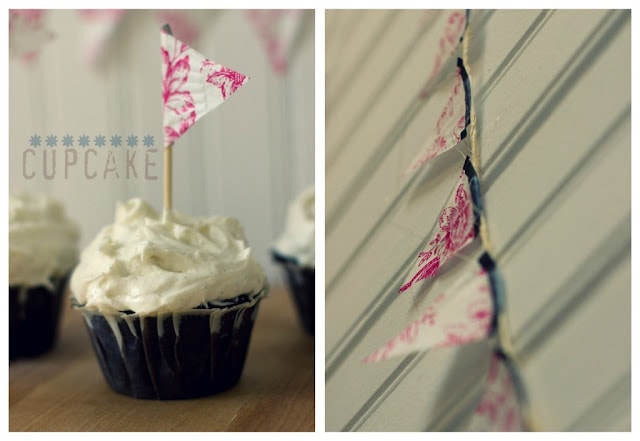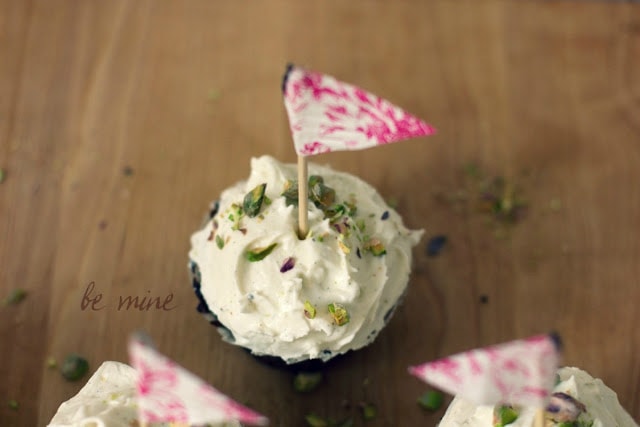 'In this terrible ocean, in this terrible sea, we are pearls.'
– Lee Bozeman
Chocolate Olive Oil Cupcakes with Goat Cheese Frosting and Pistachios
cupcakes
This recipe is adapted from
Orangette
, who adapted from
Epicurious
. The batter does need to be chilled for 30 minutes, so plan accordingly. This makes a lot of cupcakes – almost 32.
3 oz fine-quality semisweet chocolate
1 ½ cups hot brewed coffee [or cold press, heated]
1 ½ cups unsweetened cocoa powder [not Dutch process]
3 cups sugar
2 ½ cups unbleached all-purpose flour
2 tsp baking soda
¾ tsp baking powder
1 ¼ tsp salt
3 large eggs
¾ cup olive oil
1 ½ cups well-shaken buttermilk
¾ tsp pure vanilla extract
Preheat oven to 375 degrees. Line pans with paper liners.
Finely chop chocolate and place in a bowl with the cocoa powder. Pour the hot coffee over the chocolate and cover. Let sit for five minutes, and then whisk until smooth.
Into a large bowl sift together sugar, flour, baking soda, baking powder, and salt. In another large bowl, beat eggs with an electric mixer until thickened slightly and lemon-colored [about 3 minutes with a standing mixer or 5 minutes with a hand-held mixer]. Slowly add oil, buttermilk, vanilla, and melted chocolate mixture to eggs, beating until combined well. Add sugar mixture and beat on medium speed, until just combined. Chill batter for 30 minutes.*
Divide batter between pans, filling about 3/4 full. Bake 10 to 14 minutes, until a tester inserted in center comes out with the tiniest bit of crumbs.
Cool cupcakes completely in pans on racks. Remove and frost.
goat cheese frosting with vanilla bean and pistachios
Adapted from America's Test Kitchen
This frosting only has a tiny bit of goat cheese in it, but the flavor goes a long way. I found it to even out the sweetness and add just the right amount of tang. It can be omitted. If you decide to add more, be careful! If it's too soft it can mess with the texture of the frosting.
3 sticks unsalted butter, cut into chunks and softened
2 ounces goat cheese, room temperature
3 tablespoons milk
1 tablespoon vanilla
1 vanilla bean, seeds scraped
1/4 teaspoon salt
3 cups powdered sugar
pistachios, chopped
Beat the butter, goat cheese, milk, vanilla, vanilla bean seeds, and salt together in a large bowl with an electric mixer on medium high speed until smooth, 1-2 minutes.
Reduce the speed to medium low, slowly add the powdered sugar and beat until incorporated and smooth, 4-6 minutes.  Increase the mixer speed to medium high and beat until the frosting is light and fluffy, 5-10 minutes. Frost cupcakes and sprinkle with chopped pistachios.