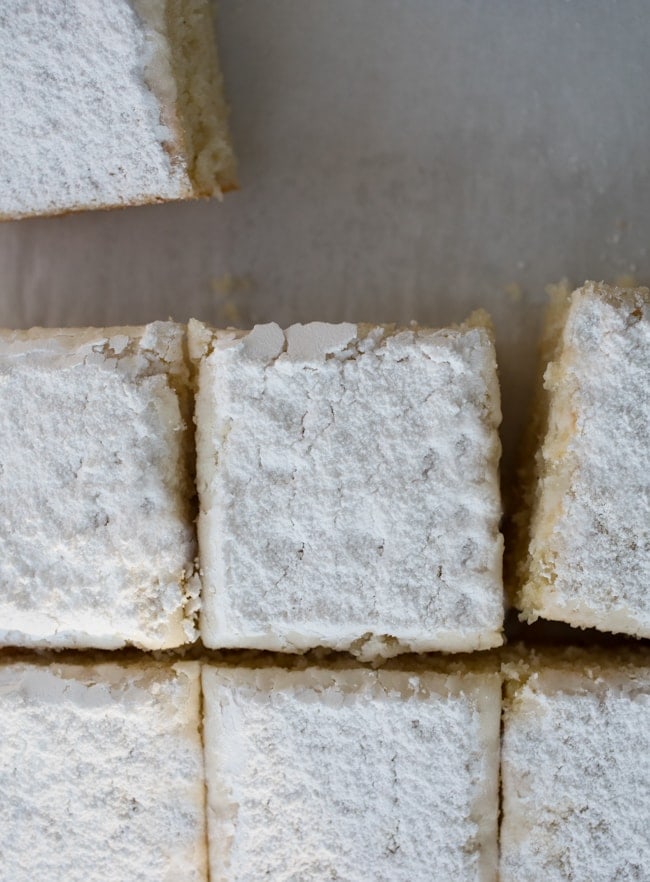 I am highly enjoying Yossy Arefi's new cookbook, Snacking Cakes (affiliate link), a lovely collection of simple, every day cakes. I've tried several recipes from the book now: Vanilla Buttermilk Cake, Minty Chocolate Malt Cake, and Cherry Coconut Almond Cake, and all of them were delicious. But my favorite so far is this Powdered Donut Cake, described as: "Heavy on the butter and nutmeg, this cake has all the flavors of your favorite cake donut in a convenient square shape – no frying necessary!" Sounds perfect to me.
A few things:
*Vote! If you don't know where to vote, check out Vote.org.
*100 Cookies has been nominated for a Good Reads Choice Award, in the Food & Cooking category! If you feel inclined to cast a vote for it, I would appreciate it.
*Jeremy Messersmith has been baking through 100 Cookies over on Instagram Reels, and you can follow along and see how his cookies are turning out. If you haven't heard of him before, he sings beautiful music. You can check out his latest work, Mixtape For the Milky Way, here.
*We tried to watch The Blob on Halloween – the classic from the 1950's. We made it about 20 minutes in and then switched to Young Frankenstein. But I have to admit the theme song for The Blob is quite catchy – and very not classic horror movie music. My kids have been singing it all week.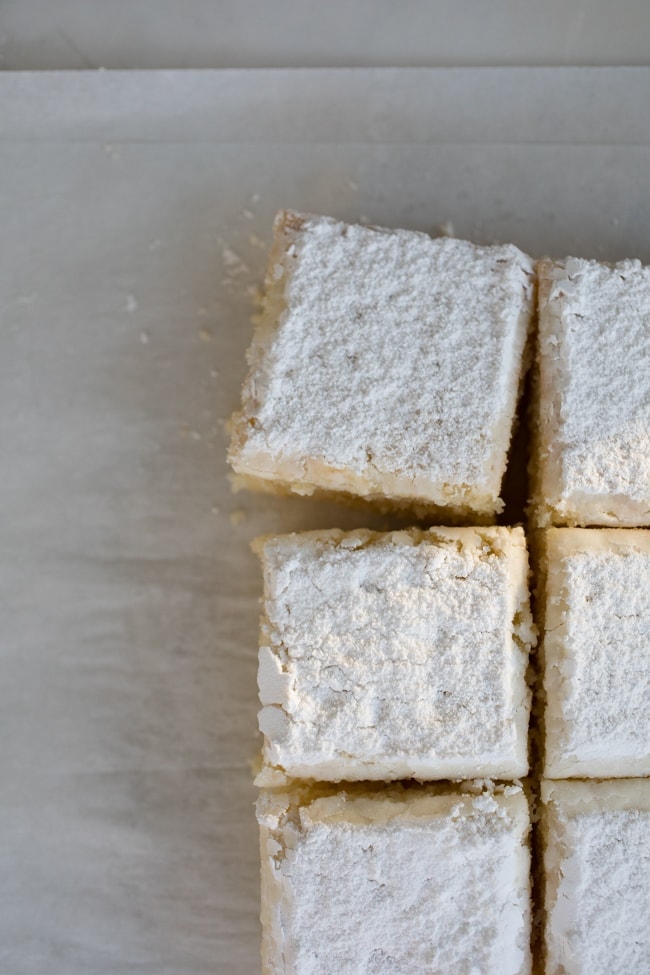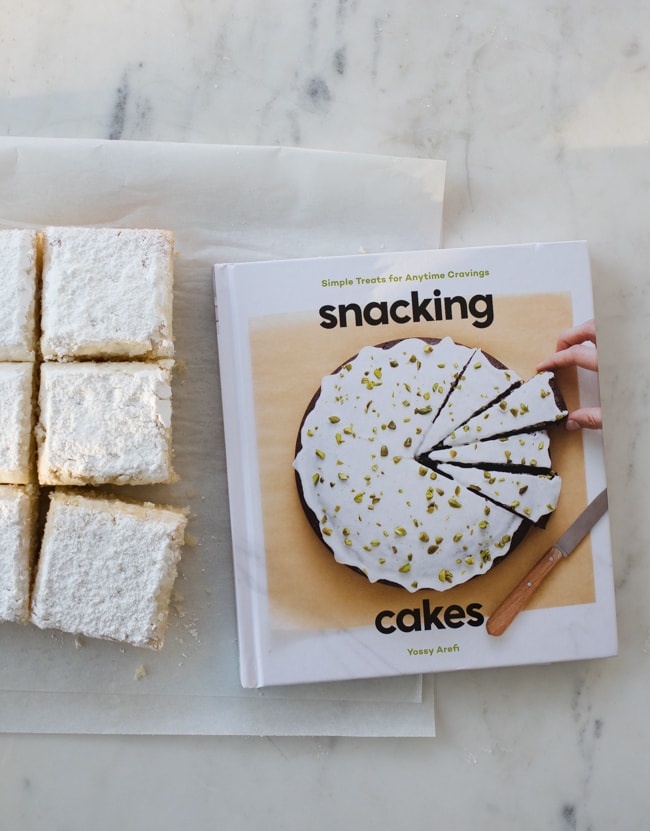 Powdered Donut Cake
From Snacking Cakes by Yossy Arefi
Cake
3/4 cup [150 g] granulated sugar
2 large eggs
1 cup [220 g] sour cream
1/2 cup [113 g or 1 stick] unsalted butter, melted
1 1/4 teaspoon freshly grated nutmeg
1 teaspoon pure vanilla extract
3/4 teaspoon kosher salt
1 1/2 cups [190 g] all-purpose flour
1 1/2 teaspoons baking powder
1/4 teaspoon baking soda
Topping
1 tablespoon unsalted butter, melted
3 tablespoons confectioners' sugar
For the cake
Position an oven rack to the center of your oven and preheat the oven to 35oF [180C]. Butter or coat an 8-inch square baking pan with nonstick spray. Line the pan with a strip of parchment paper that hangs over two of the edges.
In a large bowl, whisk the granulated sugar and eggs until pale and foamy, about 1 minute. Add the sour cream, butter, nutmeg, vanilla, and salt. Whisk until smooth and emulsified.
Add the flour, baking powder, and baking soda. Whisk until well-combined and smooth.
Pour the batter into the pan and bake the cake until puffed and golden, and a skewer inserted into the center comes out clean, 25 to 35 minutes. Set the pan on a rack to cool for about 15 minutes. Then use the parchment paper to lift the cake out of the pan and set it on to the rack to cool almost completely.
To Assemble
While the cake is just warm to the touch, brush the top with the melted butter and dust with the confectioners' sugar. you should have a nice thick layer of confectioners' sugar – more than you think might be necessary. (Store the cake, covered, at room temperature for up to three days. The cake will absorb the sugar on top, so it might need a fresh dusting of confectioners' sugar after the second day.)