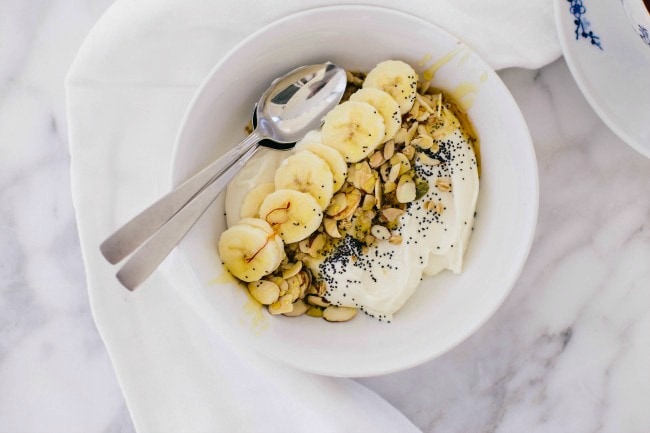 "I hope that in this year to come, you make mistakes.
Because if you are making mistakes, then you are making new things, trying new things, learning, living, pushing yourself, changing yourself, changing your world. You're doing things you've never done before, and more importantly, you're Doing Something.
So that's my wish for you, and all of us, and my wish for myself. Make New Mistakes. Make glorious, amazing mistakes. Make mistakes nobody's ever made before. Don't freeze, don't stop, don't worry that it isn't good enough, or it isn't perfect, whatever it is: art, or love, or work or family or life.
Whatever it is you're scared of doing, Do it.
Make your mistakes, next year and forever."
-Neil Gaiman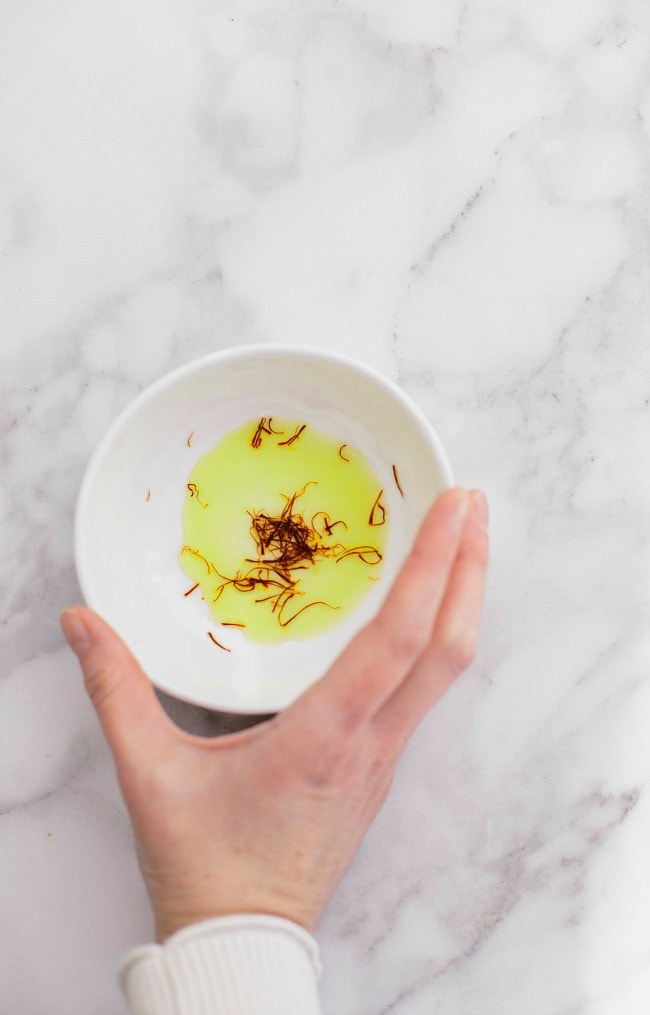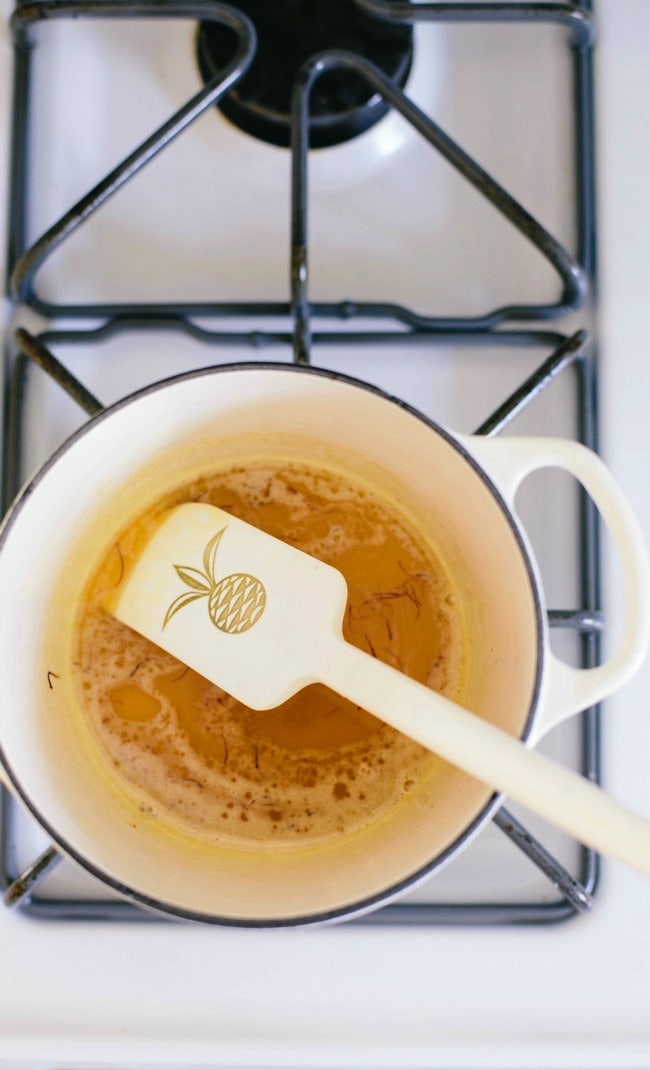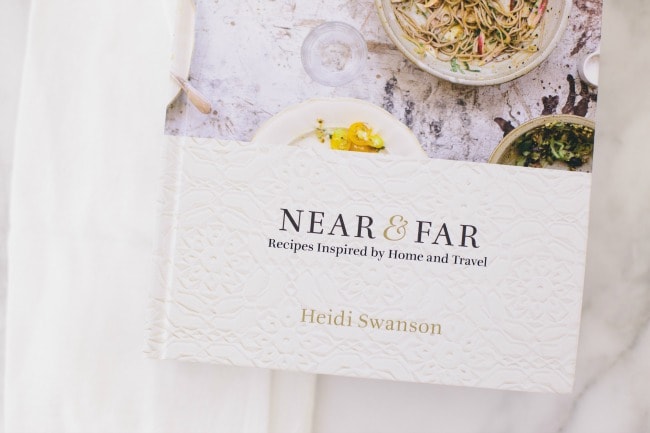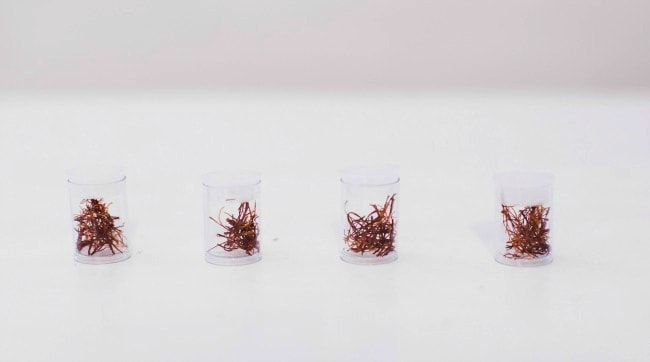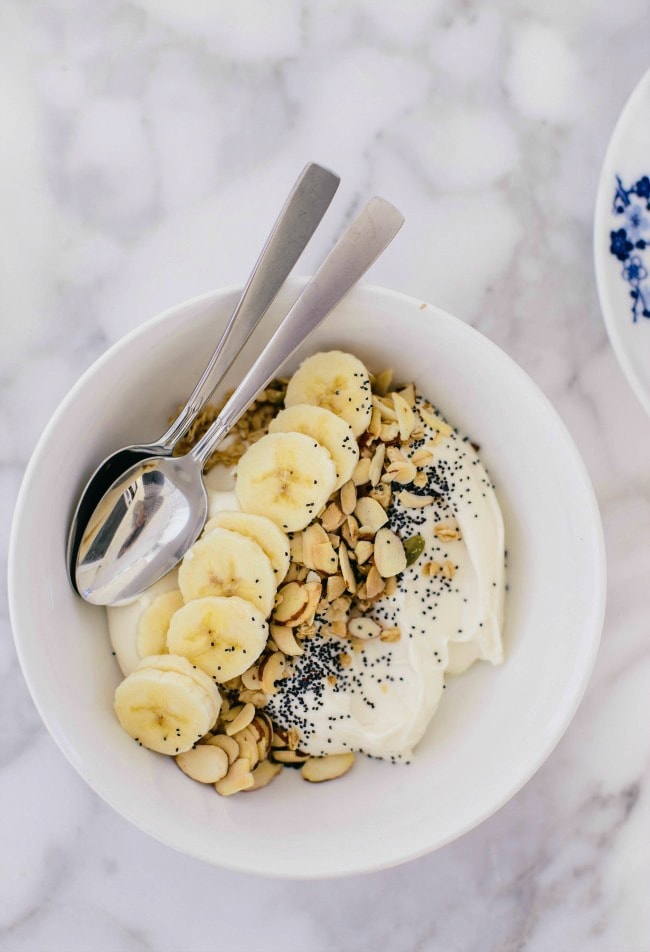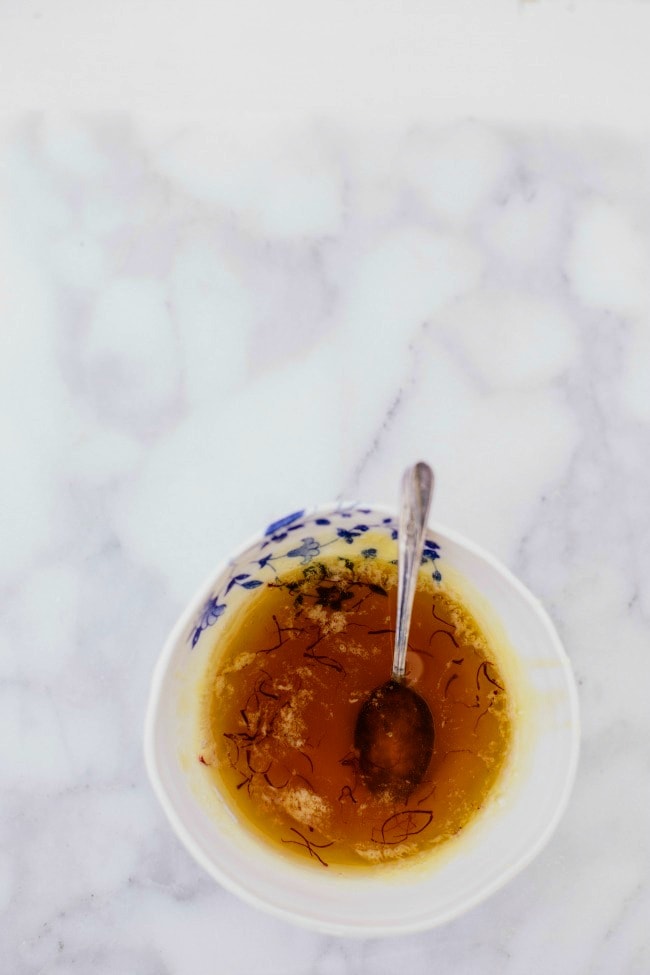 Hello, and happy New Year. Things on this end have been terribly busy, and I apologize for the silence again. I'm popping in quick to bring you this amazing yogurt bowl with saffron honey from Heidi Swanson's new book, Near & Far. It's been one of those cookbooks I curl up with on snowy afternoons and late evenings, enchanted by Heidi's beautiful captures and intriguing flavor combinations. I highly recommend adding it to your book collection.
I hope your January is off to a good start, and I'll be back in a few days with some breakfast goodness for you.
Yogurt Bowl with Saffron Honey
Reprinted from Near & Far, by Heidi Swanson (Ten Speed Press, 2015)
Because it is -7 here in Minneapolis, my honey was as solid as a rock, and needed to be heated. I gently warmed it over low, and then added the vanilla and saffron off the heat. Saffron releases more flavor in heat, so I found this to be helpful, anyway.
Heidi also suggests pairing this honey with soft tangy cheese.
Saffron Honey
2 pinches of saffron (about 40 threads)
1 teaspoon vanilla extract or almond extract
1/2 cup (120 ml) runny wildflower honey
Place the saffron threads in a tiny bowl. Add the extract and stir until the saffron is wet. Let it sit for 10 minutes before stirring the saffron mixture into the honey (see note). You'll want to stir well, until the honey is uniform and the threads are evenly distributed throughout. The honey can be stored indefinitely in a glass jar in a dark pantry.
What's in my yogurt bowl:
Greek yogurt
Toasted Almonds
Sliced Banana
Poppy Seeds
Granola
Saffron Honey