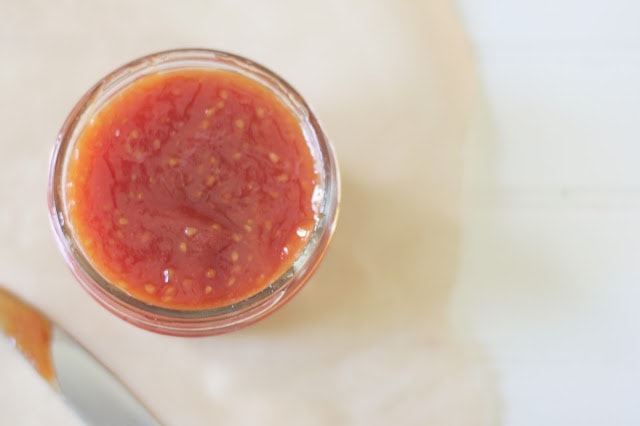 I remember the pale tomatoes sitting proudly on the windowsill above our kitchen sink: they were always there, waiting silently to be sliced and diced into my mom's nightly salads. My sister and I would wrinkle our noses at them, terrified of their oozing juices, their pile of seeds. We would wash the dishes there, staring them down, refusing to ever eat them.
Yet they were always a part of my daily routine; there, on the windowsill, and later at coffee shops and cafes where we would carry in boxes of them, line them up and cut them into the thinnest circles. The red juices would leak down the sides of the slicer, seeds spilling carelessly over counters and floor. Several times I watched as someone got too close, fingers nicked by the blade, and there the blood and watery juice flowed together. It was impossible to discern between the reds, and we would throw them all out, scrubbing away the evidence.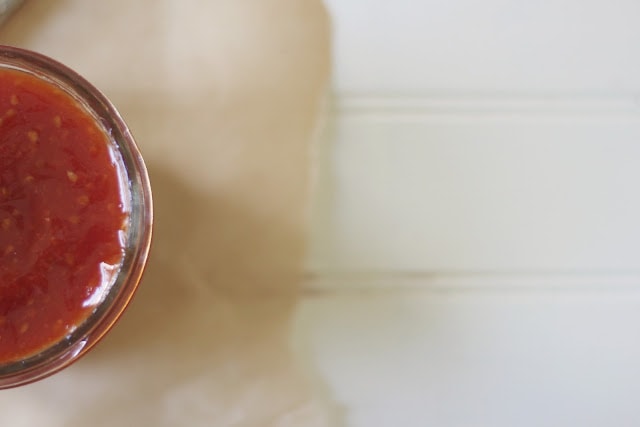 But somehow, here in my 30's, a love for these ruby reds has developed. It started several years ago, after growing them in my backyard for canning. On a hot July day I bit into a freshly picked cherry tomato, and the sweet-yet-acidic circle overwhelmed me. I was sold. There are tomatoes on my windowsill, now, too.
But not just any tomatoes, mind you. We all know about not purchasing them in the winter, and home-grown tastes best, but there is much more involved in the simple purchase of a tomato. Many of Florida's tomato pickers are exploited by slavery, child labor, and serious sexual abuse, causing
Chief Assistant U.S. Attorney Douglas Molloy to call Florida's tomato fields "ground zero
" for modern-day slavery in the United States. The good news is there is a partnership between farm workers and tomato growers, called the
Fair Food Program
, that has made strides in ending slavery and other abuses in Florida's tomato fields. Many major fast food companies, like McDonalds and Subway, have already endorsed the Fair Food Program. The bad news is that the largest US supermarket chains have yet to support this collaborative effort to eradicate modern day slavery.
So here is a call to action
.
Many food bloggers are joining together today to raise awareness
, and to ask for your voice. It's as simple as sending a message with your business.
Trader Joe's
and
Whole Foods
are two supermarkets that do support slave-free tomatoes, as well as your local farmer's markets. While other large supermarkets are refusing to acknowledge the Fair Food Program, we ask you to shop at these places for your tomatoes.
It's just a tomato. But there are real hands and feet, backs and knees, plucking and tending and washing and packing. Let us not turn a blind eye; let us discern between the reds.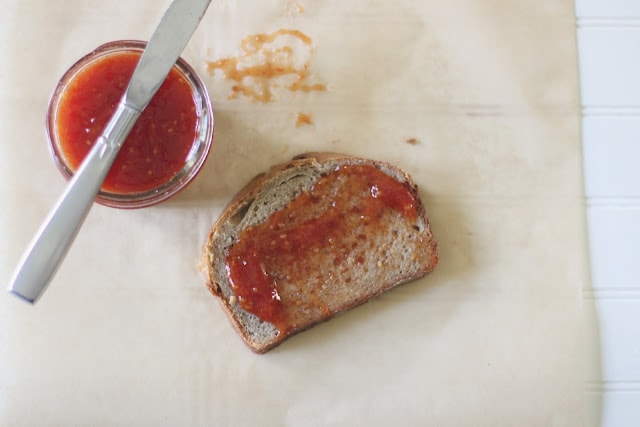 Most of the information regarding the Fair Foods Program and slave-free tomatoes is taken from
The Giving Table
's website. For more information on slave-free tomatoes, and other ways you can get involved, please head over to
International Justice Mission
.
For more reading on the subject:
Tomato Jam
This tomato jam is sweet, there is nothing savory about it. It is delicious on toast, and I've been enjoying it on whole wheat brioche. Ms. Gerson also recommends serving it with strawberries – I think the two in puff pastry would make a delicious treat. This jam doubles or triples well. A single batch will yield about 2 cups of jam.
4 cups cherry tomatoes
1 1/4 cups sugar
pinch of salt
Wash and dry the tomatoes. Cut the tomatoes in half and place them in a small, heavy pot with the sugar and salt. Bring the mixture to a boil and adjust the heat so it is at a constant simmer. Cook, stirring often, until the jam is thickened and you can see the bottom of the pot when pulling a spatula across it, about 50 minutes. If you want a very smooth jam, you can pulse it in a food processor at this point. Let cool, and refrigerate.