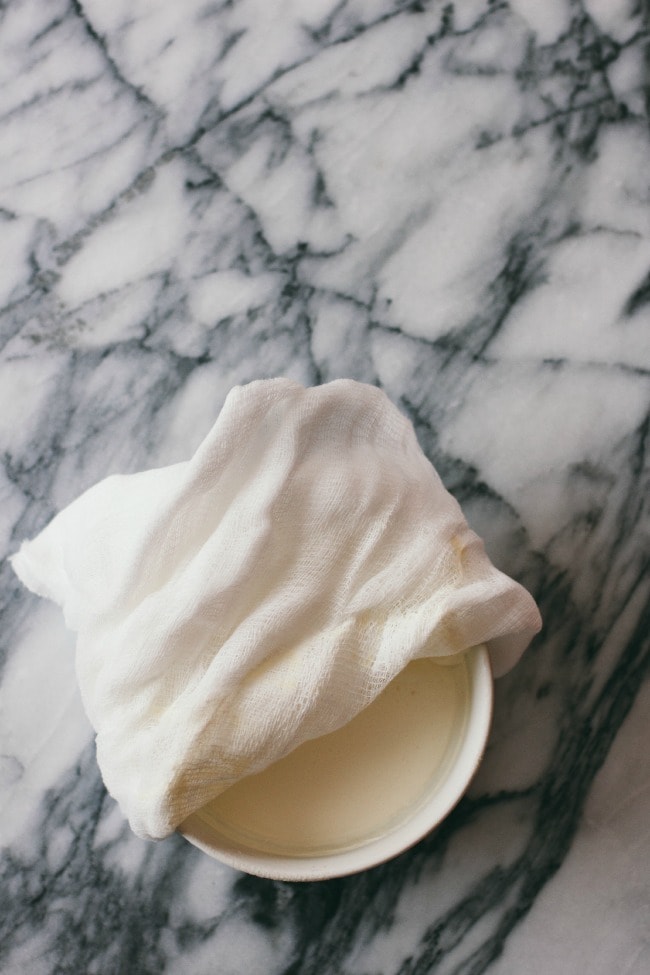 I've been making crème fraîche the same way for years: heavy cream and a little bit of buttermilk shaken in a jar, then left on the counter for 24 hours. I've changed my method, however, after coming across Renee Erickson's version in her book A Boat, A Whale, & A Walrus. Here larger amounts of cream and buttermilk are whisked together, then covered in cheesecloth and left on the counter for 2-3 days. It may seem like a subtle difference, but 72 hours later I was greeted with the creamiest, dreamiest crème fraîche that I had ever made. It was rich and slightly tangy, and I was ready to dollop and smear it on everything within reaching distance.
Ms. Erickson's book is quite beautiful, and I respected it even more after reading the introduction. "I'm…not a classically trained chef – actually, I'm not trained at all – so there aren't a lot of rules about cooking in my kitchens. It's more important to me that people are happy and comfortable than that they can crack an egg with one hand or slice a case of shallots in a minute flat. If I don't want to do something, I don't want to make someone else do it. I want my staff to have healthy lives and dynamic, interesting jobs that don't entail someone hovering over them." After working 15+ years in retail, coffeeshops, and kitchens I may have uttered a 'thank you!' upon reading those words.
Leave a comment below for a chance to win a copy of A Boat, A Whale, & A Walrus!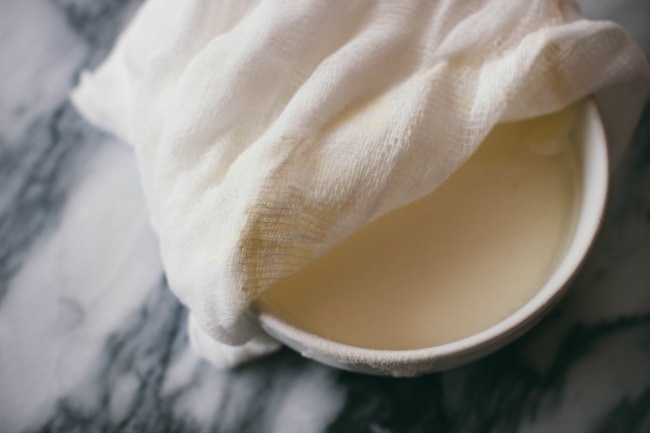 Crème Fraîche
From A Boat, A Whale, & A Walrus by Renee Erickson
(the video above shows a half recipe being made)
3 cups heavy cream
1 cup buttermilk
In a mixing bowl, whisk together the cream and buttermilk. Cover the top of the bowl with 3 individual layers of cheesecloth (you can attach it to the bowl with a rubber band) and let the crème fraîche sit for 2-3 days, until thick. Gently stir it, then transfer the crème fraîche to an airtight container and refrigerate until ready to use, up to 1 week.