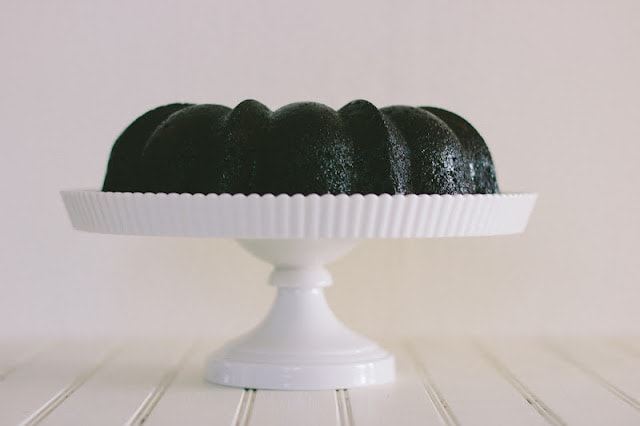 I'm terribly afraid of dying. Sometimes it keeps me up at night; I imagine dreadful scenarios of tragedy that I won't share here. In the dark I clutch my husband's hand, making sure he's close; in the dark I tiptoe to the little's rooms to take an extra peek, just in case it's my last look. I find myself whispering frequently to the sky beyond the ceiling, 'Why do we stop here, if we're just going to leave?' When the dawn comes, I find myself whispering again, 'Well, there's one more day in front of us. Phew.' It's not an easy panic to work through, because, well, I'm going to die. It's the not knowing how and when that drives me crazy.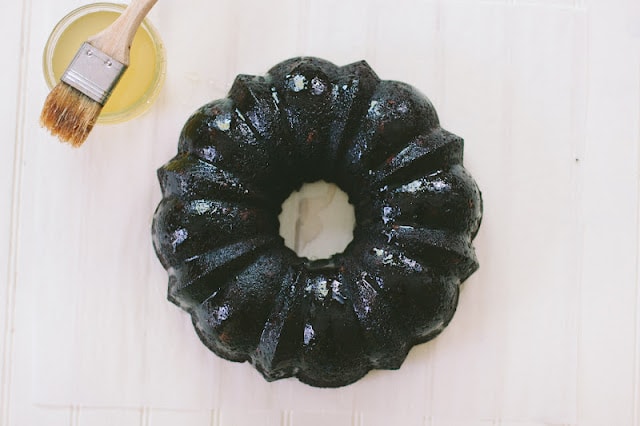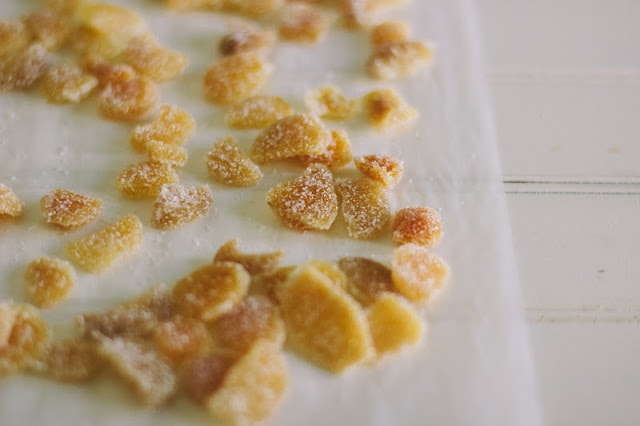 So, then there's this chocolate ginger cake I made. Not a great segue, I know. I love this chocolate bundt cake recipe; it is full of intense chocolate flavor and stays moist for days. After a day of making candied ginger I decided to throw some in, and I found just what I was looking for in all the spicy and the sweet. Each bite was magical: first the chocolate dark and dreamy, then the ginger sweeping in unexpected, burning for just a moment. But then the chocolate comes back to reign things in, mixing itself with the ginger to meld the flavors perfectly. The last moments are all chocolate, dear chocolate with it's ability to still my soul, calm my heart.
And there in that brief stillness, I realized that this humble little cake showed me something about life, and death and dying.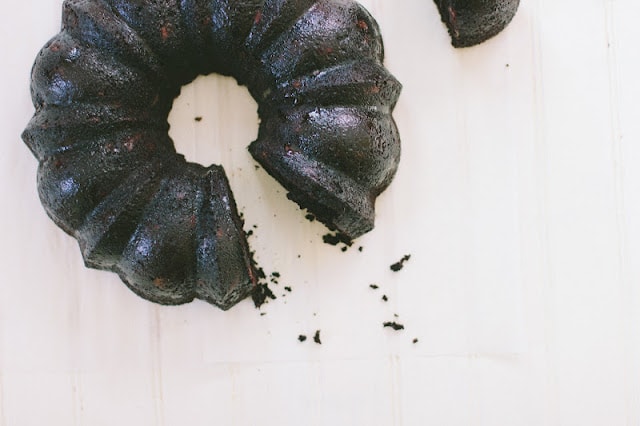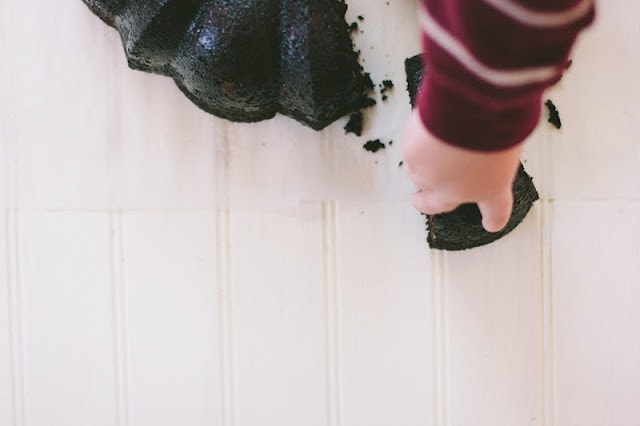 Chocolate Ginger Bundt Cake
Adapted from America's Test Kitchen's Healthy Family Cookbook. I used homemade crystallized ginger which is much spicer than store bought, and I put in a scant 1/2 cup. I thought it was perfect, but you can always use more or less. Since I had homemade ginger candy, I also had some ginger simple syrup, which I brushed on top. It added a nice glossy finish, but not much else. If you don't have ginger syrup on hand, you could dust with cocoa powder or powdered sugar, but it isn't necessary.
3 ounces bittersweet chocolate, chopped fine
3/4 cup [2 1/4 ounces] Dutch-processed cocoa powder
1 cup very hot brewed coffee, plus 1/4 cup brewed coffee
1 3/4 cup flour
1 teaspoon baking soda
1 teaspoon salt
2 cups packed [14 ounces] brown sugar
1/2 cup vegetable oil
2 large eggs, room temperature
1 tablespoon vanilla extract
6 ounces bittersweet chocolate, chopped
1/4-1/2 cup crystallized ginger, chopped small
Adjust an oven rack to the lower middle position and heat oven to 350 degrees. Grease a 12 cup Bundt pan.
Combine chocolate and cocoa in a medium bowl. Add the hot coffee, cover, and let sit for 5 minutes to melt the chocolate. Whisk the chocolate mixture until smooth, then set aside to cool slightly, about 2 minutes. In a separate bowl, whisk flour, baking soda and salt together.
Process the melted chocolate mixture, sugar, oil, eggs and vanilla together in a food processor until combined, about 1 minute. Pour the mixture into a large bowl.
Sift one-third of the flour mixture over the batter and whisk until just a few streaks of flour remain. Repeat twice more with the remaining flour mixture, then continue to whisk the batter until most the lumps are gone. Gently stir in the chopped chocolate and crystallized ginger.
Scrape the batter into the prepared pan and smooth the top. Gently tap the pan on the counter to settle the batter. Bake the cake until a toothpick inserted into the center comes out with a few moist crumbs attached, 45-60 minutes, rotating the pan halfway through baking.
Let the cake cool in the pan for 10 minutes, then flip it out onto a wire rack. Let cake cool completely, about two hours, before slicing. Cake keeps well for several days at room temperature, covered.