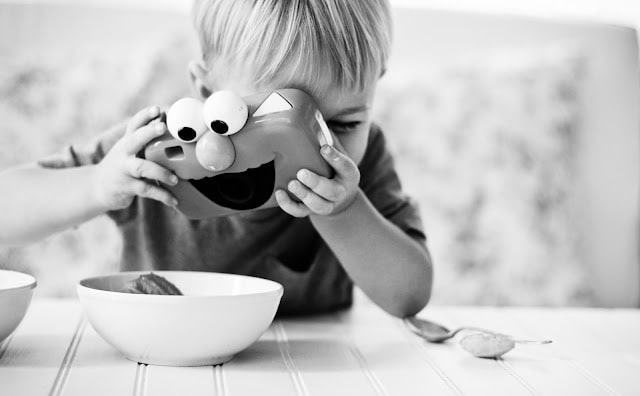 I shared this picture on Facebook, but decided to post it here as well. I can't tell you how happy it makes me – my little one, aspiring to food photography.
I also have a few links to share, a few things that made my week. First, there are two posts on photography that are wonderful. Stephanie, from
Desserts for Breakfast
has written a
brilliant case study
on the current food photography styles and trends, and Lakshmi from
Pure Vegetarian by Lakshmi
has a
lovely post
on composition. Both use food as a subject, but are informative for any aspiring photographer. I have been reading and rereading them. 
My friends
The Greycoats
have a new EP out! It's very wonderful, and you can pay anything you want for it
here at Bandcamp
. So please go check it out. You can also read an interview with them here.
Michael Procopio, from
Food for the Thoughtless
, posted this link on Twitter. It's
an interview with Diana Johnson
, from the blog
Eating Richly
. Ms. Johnson tells her story: of how she lost her job and was basically homeless and hungry for years, and how she used what little money she had to make creative meals. Her desire to help people eat well on a small budget resonated so much with me, as I have similar, secret dreams. But
everything in it's time
.
Have a good weekend, friends!