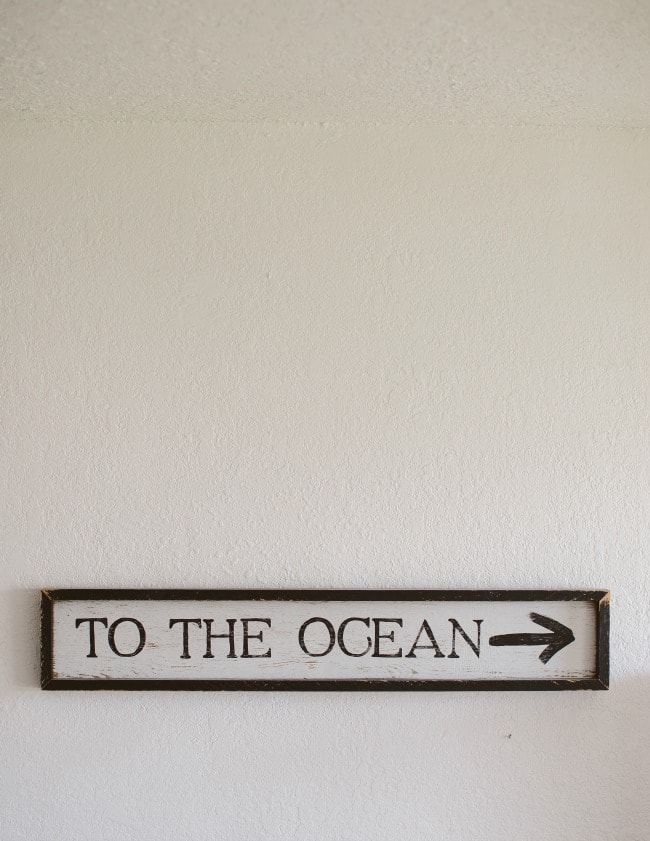 "It is said by the Eldar that in water there lives yet the echo of the Music of the Ainur more than in any substance that is in this Earth; and many of the Children of Ilúvatar hearken still unsated to the voices of the Sea, and yet know not for what they listen." – Tolkien, The Silmarillion
I just got back from the West Coast (where I had this song in my head all week). We spent 8 days traveling up and down the coast on our first family airplane trip (thank you, frequent flyer miles!). It was a beautiful adventure, filled with high highs (my first time visiting Oregon, my littles first experience with the ocean) and low lows (homesickness, long car rides, same room sleeping), as all family vacations are.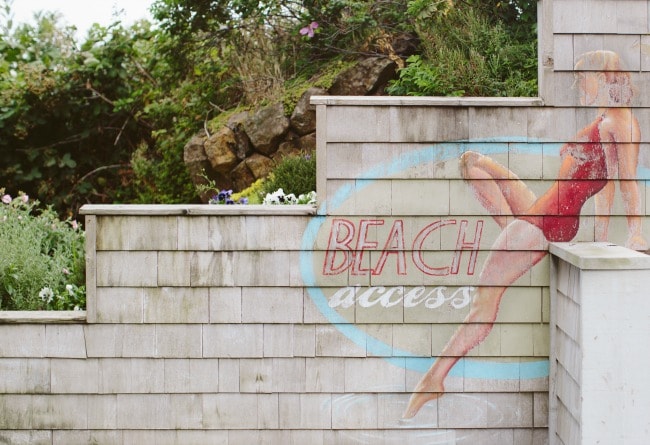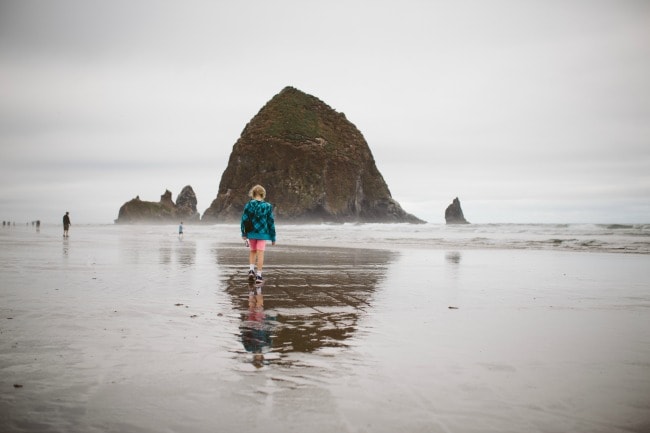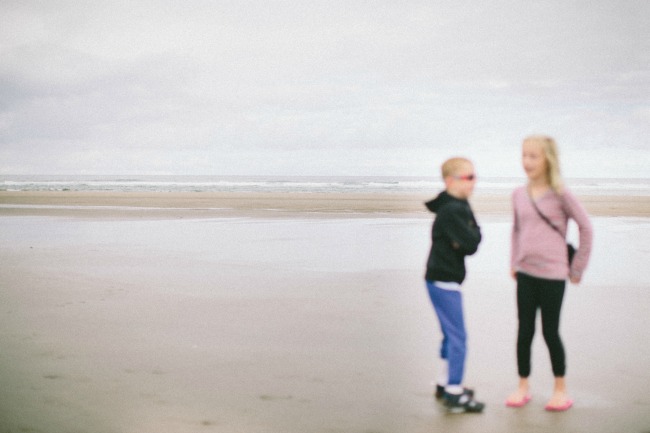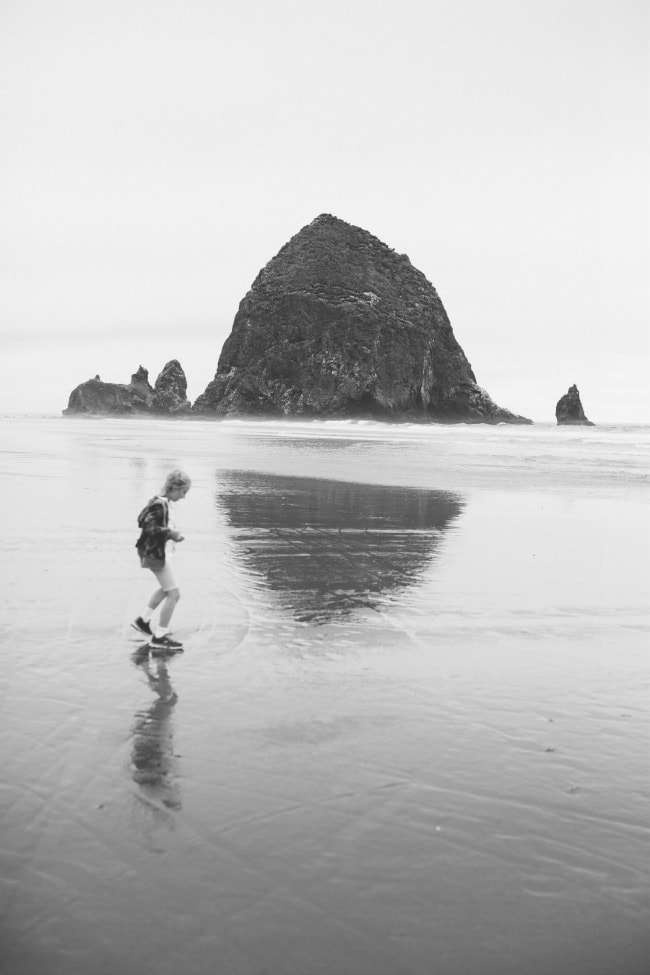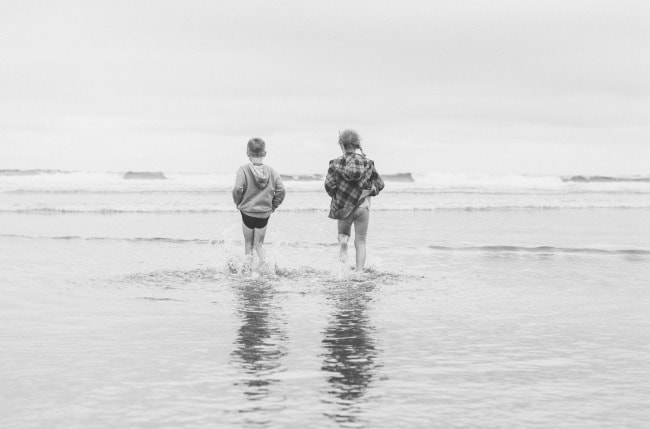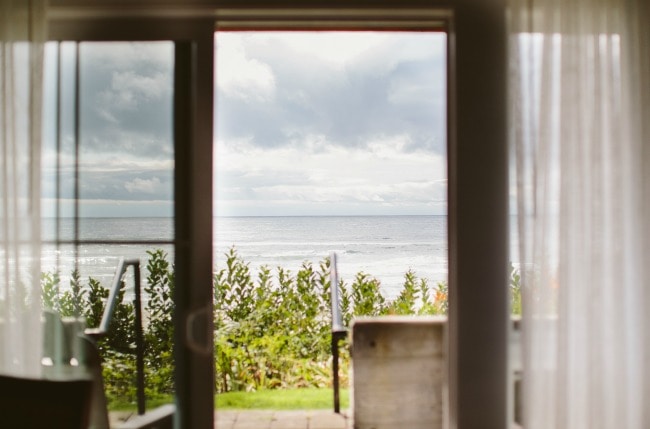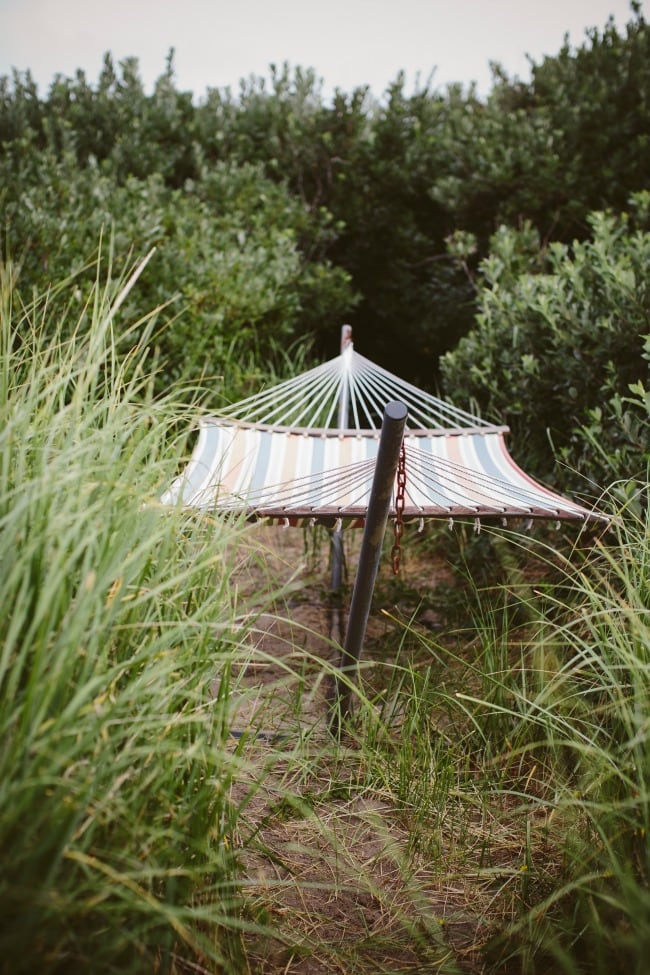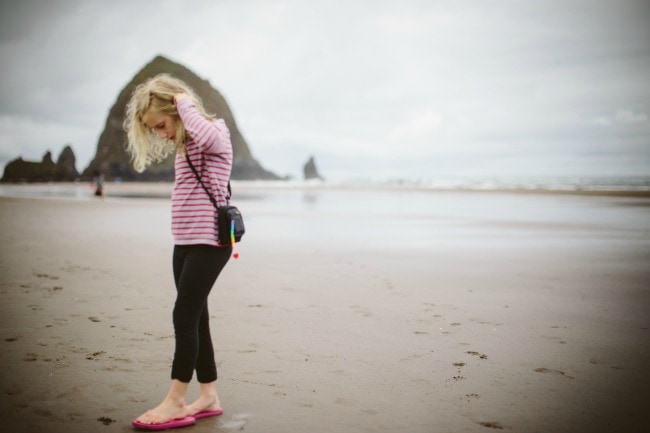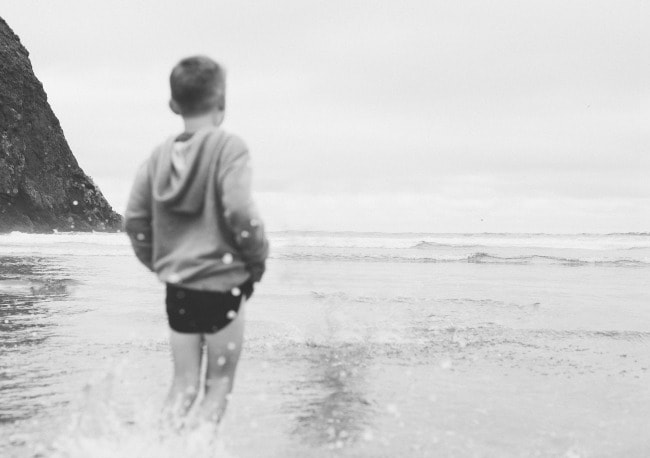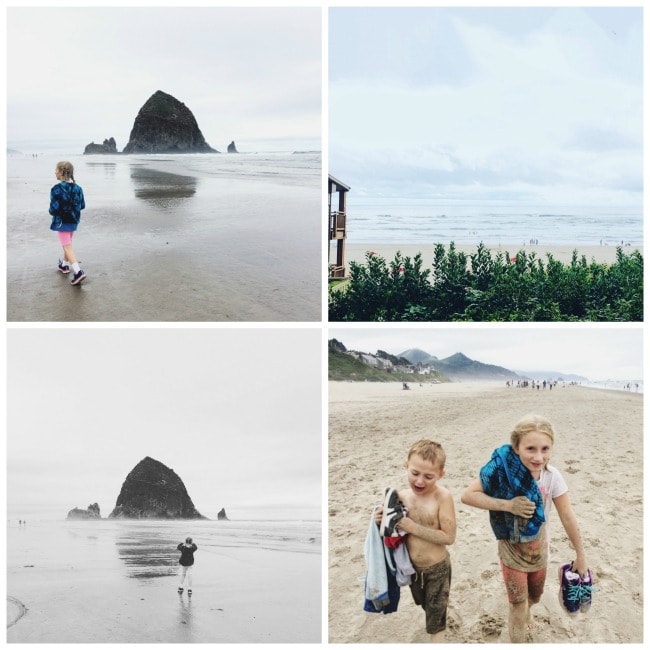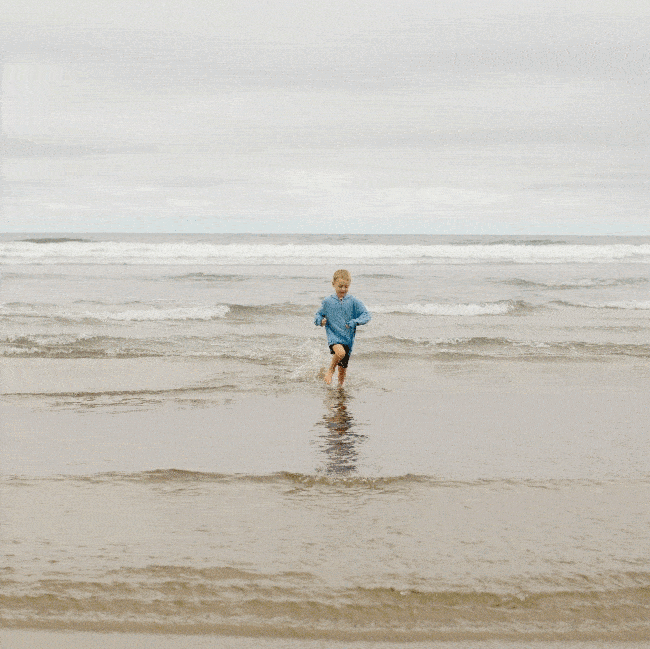 Cannon Beach was a favorite spot. I don't know what it is about Haystack Rock (besides, of course, Goonies), but it is completely mesmerizing, and I could have stayed on that beach forever, gazing at it. We were lucky enough to get a room at the Surfsand Resort, and I highly recommend staying there. It was a perfect family spot: clean, cozy rooms on the beach, and our patio door opened right out to the ocean. There were 3 o'clock cookie and milk breaks for kids, evening bonfires, and all kinds of other little nice perks that made our time there enjoyable. We also enjoyed dinner at Public Coast Brewing, and went back to our rooms with a growler filled with their brew.
Later in the week we fell in love with Neskowin. We stopped at the beach there while driving early on in our trip, and ended up coming back to it and staying overnight. We found a condo rental on the beach, and spent so much time walking up and down the shore and running in the ocean.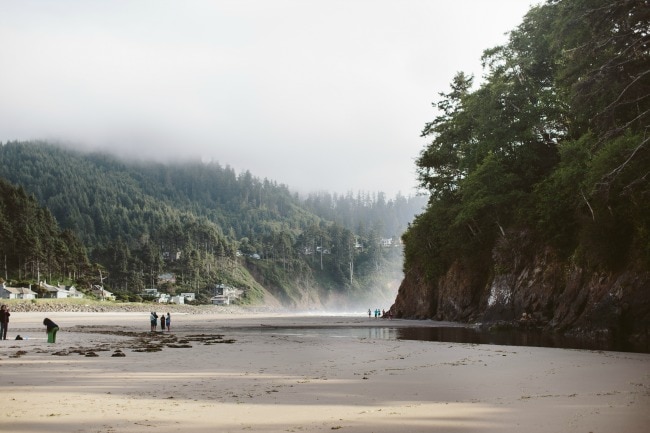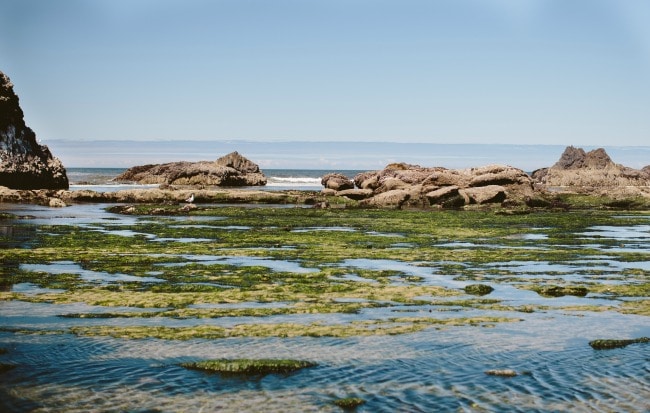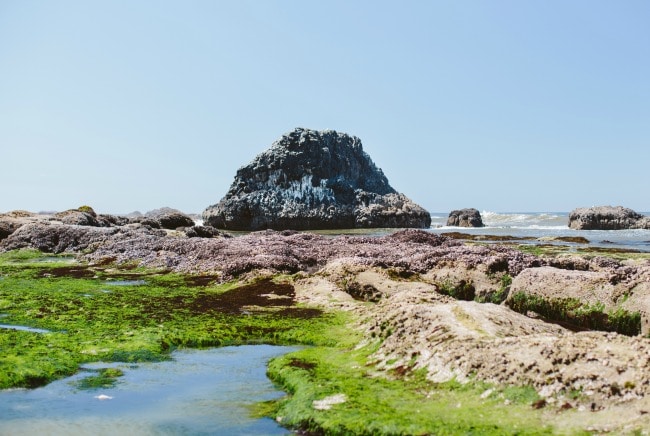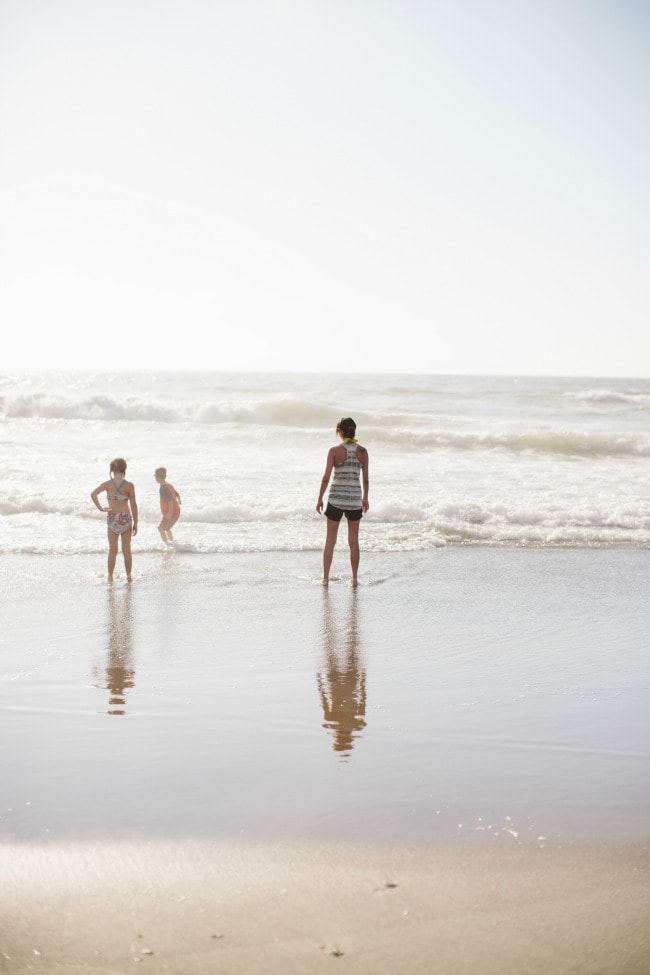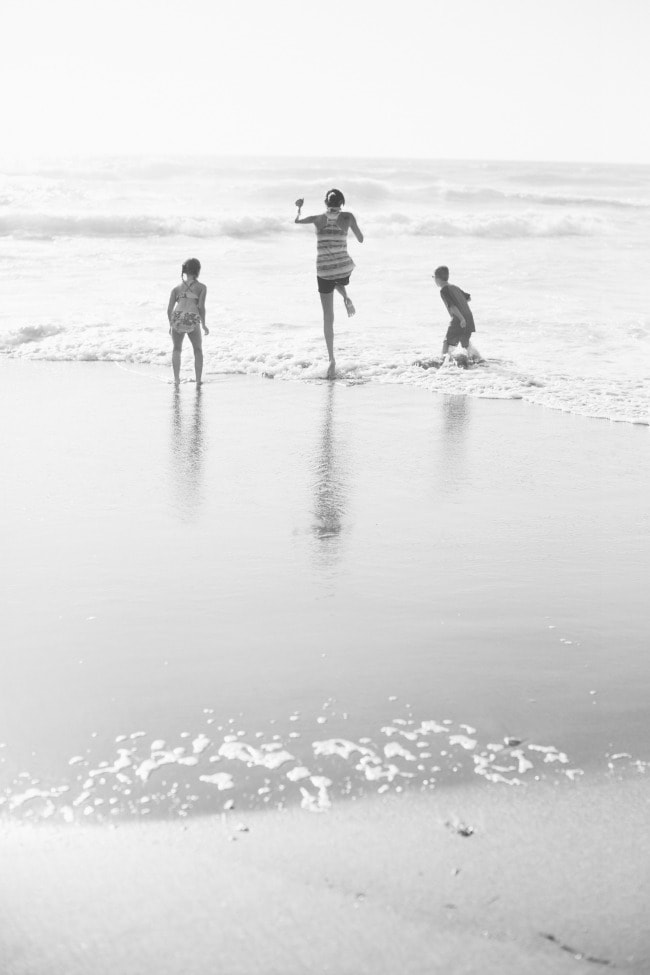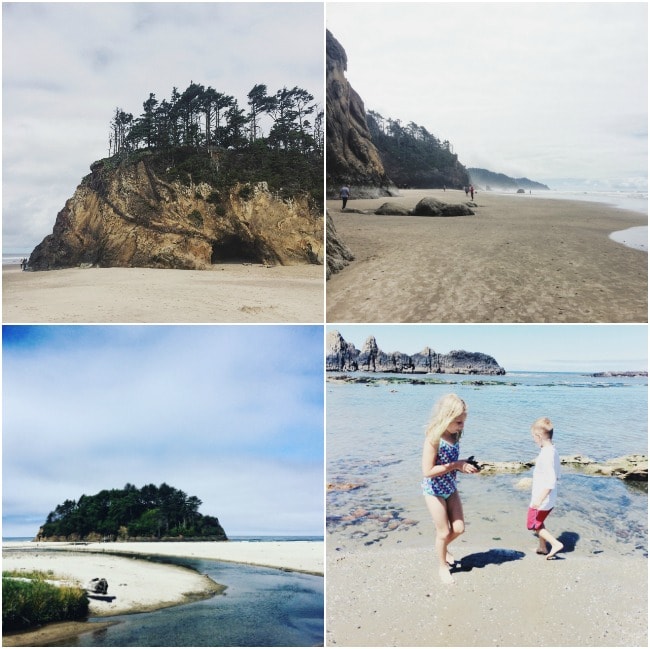 We also made it down to Dunes City, took a fast ride on a dune buggy over the sand dunes (the kids' favorite part of the trip, and where my son was certain we were on Tatooine), and stopped all along the coast to just walk and gaze at the ocean. My photos don't do the coast justice, of course, and if you get a chance to visit, please take it. I'll be back soon with pictures from Portland!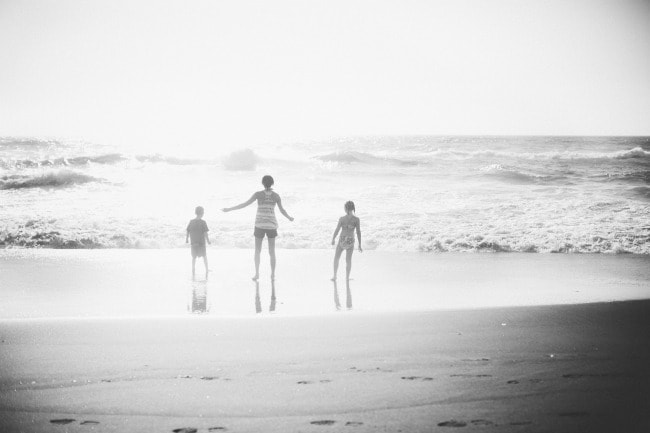 "Look at that sea, girls–all silver and shadow and vision of things not seen. We couldn't enjoy its loveliness any more if we had millions of dollars and ropes of diamonds." – LM Montgomery, Anne of Green Gables
*********************
Places we stayed/visited, and loved
Surfsand Resort, Cannon Beach – clean, cozy rooms right on the beach, great for kids (3 o'clock cookie and milk breaks, Friday night popcorn and movies, free DVD rentals), evening bonfires, sand bike rentals
Public Coast Brewing, Cannon Beach – good food, great beer and root beer.
Driftwood Shores, Florence – clean, cozy rooms on the beach which include kitchenette and kitchen equipment.
Cafe on Hawk Creek, Neskowin – really good food, nice patio, dog friendly.
Neskowin Trading Company, Neskowin – fresh, local, and imports. Wine, beer, pizza.
Sand Dunes Frontier, Florence – Dune buggy rides, fast or slow.
Thank you to Travel Oregon for trip and hotel recommendations and sponsorships.