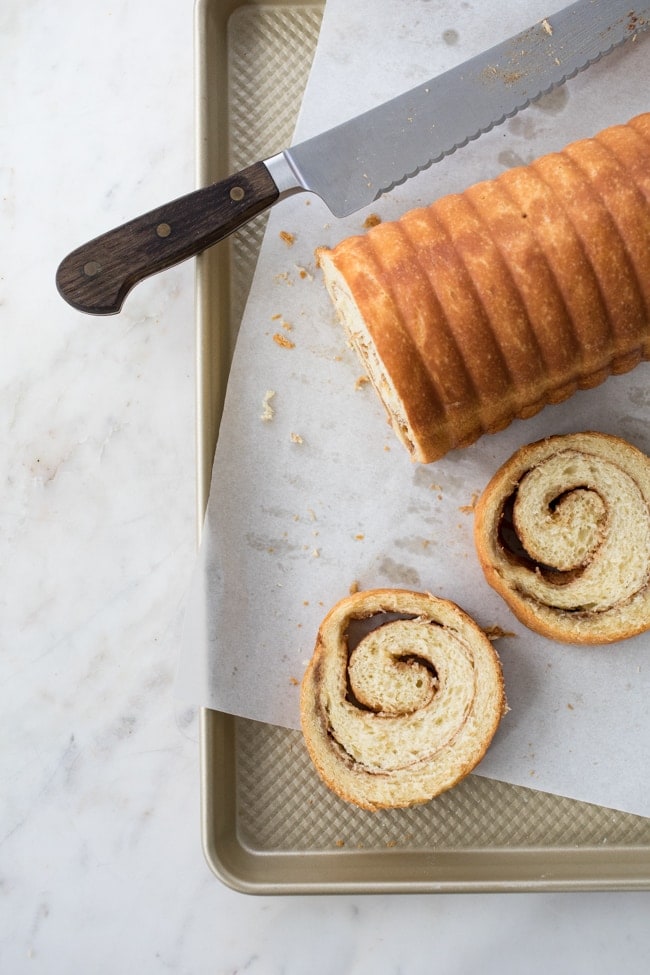 I've been baking quite a bit of bread the last few weeks (along with everyone else) and was inspired to try making circle bread after seeing a commenter on Amazon mention they made a similar bread out of two Almond Cake Loaf Pans and some metal clips (thank you, Diana!).
Lo and behold, it worked like a charm, and circle bread is now a 'thing' at our house. I posted a photo on Instagram and had quite a few people asking how to make it, so I have photos and directions below. I used two different recipes from Artisan Bread in Five (I have linked to them below as well) to make the bread, and they turned out beautifully. I haven't tried my Sweet Dough yet, but will report back when I do.
A few things:
*As some of you know, I work over at Artisan Bread in Five, too, and have a Sourdough Pizza dough recipe up over on their site. They also have a great Easy Sourdough Starter Recipe if you are wanting to start one.
*My good friend Zoe Francois has a couple of live Instagram videos up, showing how to make, shape, and use Artisan Bread in Five's brioche bread and Master bread recipe. I found them very helpful!
*It's not easy finding flour! Baker's Field Flour & Bread is local to Minneapolis, but they are shipping nationally. Their flour is A+. Sometime local bakeries will sell flour (it never hurts to ask!), and restaurant supply stores are a good place to look.
*My uncle Dan posted a youtube video of his Ciabatta recipe. It is very easy to make, and on my list of things to do this week.
*I don't know if you are ordering seeds/plants this year, but I've had very good luck with Eden Brothers for seeds and tubers (my dahlias were AMAZING last summer), and Motz Nursery for trees (we ordered the Evans Bali Cherry Tree a few years ago and it exploded last summer. We ordered a few more trees, coming soon!) (Their ordering page is a little wonky, but I filled out the contact form and they got back to me quickly, fyi.)
*I am enamored with this young lady's Youtube! Her user name is Miumiu, she is 6 years old, and sings and plays guitar like a dream. She's wonderful to listen to when feeling stressed.
This video clip of Debbie Reynolds & Bobbie Van singing in a canoe is so lovely.
*Jennifer Ehle (who played Elizabeth Bennet in the BBC Pride + Prejudice) reads P + P on her YouTube channel. It's *wonderful*.
*A line of verse revives lost Aprils. | In the name for Home lies whole nations. | The unused word may be the useful one. – Ursula K. Le Guin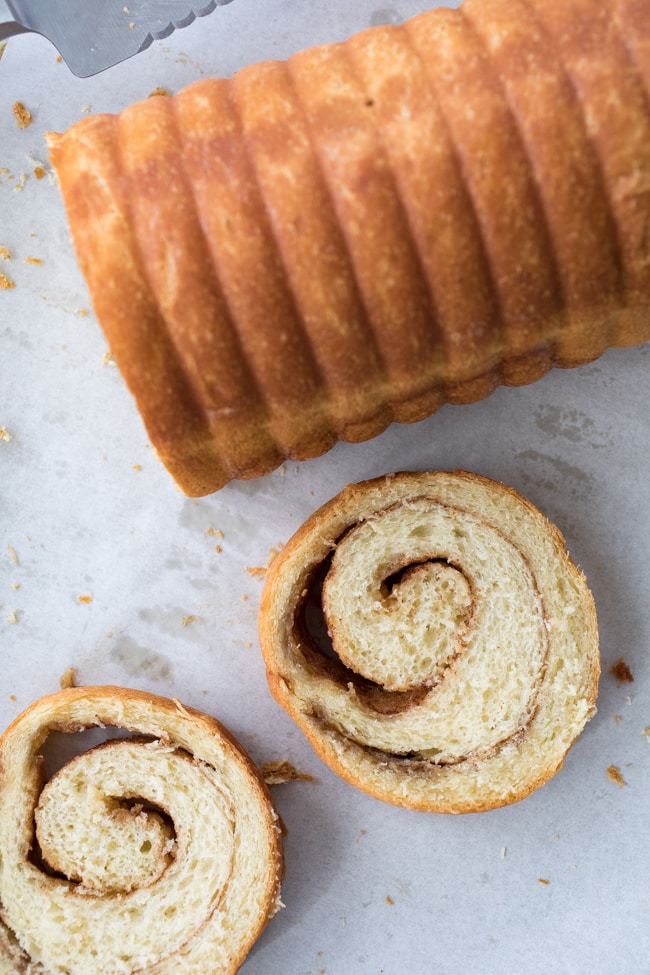 Circle Bread
The idea for this bread is inspired by Diana, a commenter on Amazon who recommended using these pans and some metal binder clips to make circle bread.
This method works for bread dough, but I am hesitant to recommend it for cake batter – I think it will leak out and be a disaster. You've been warned.
Equipment:
(4)3-inch wide metal Bulldog clips, or other METAL binder clips (remember, plastic will melt! So only use metal),
(1) sheet pan
2 pounds [910 g] bread or brioche dough
For the toasting bread I used Artisan Bread in Five's No-Knead White Bread Master Recipe from their cookbook Holiday and Celebration Bread in Five Minutes a Day, and for brioche I used their No-Knead Brioche Dough Recipe. I think that any bread dough would work well, but note that these are the only two doughs I've tried so far.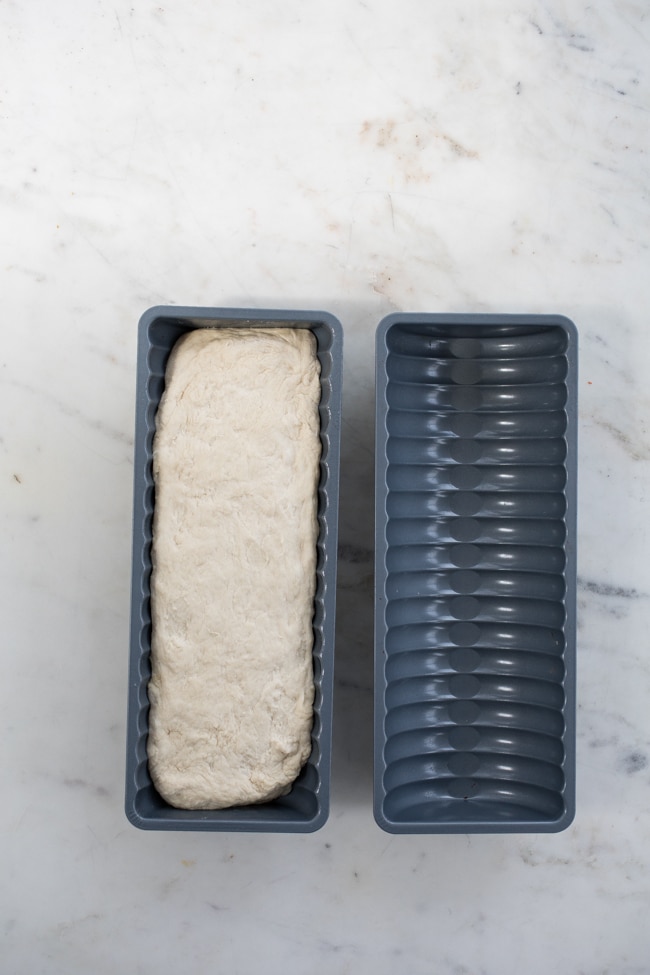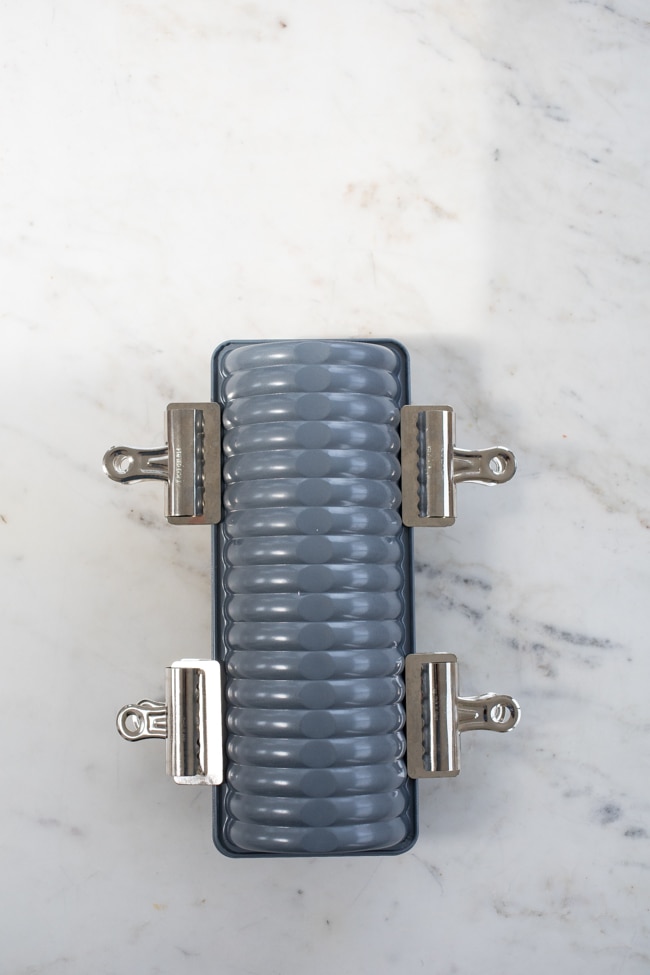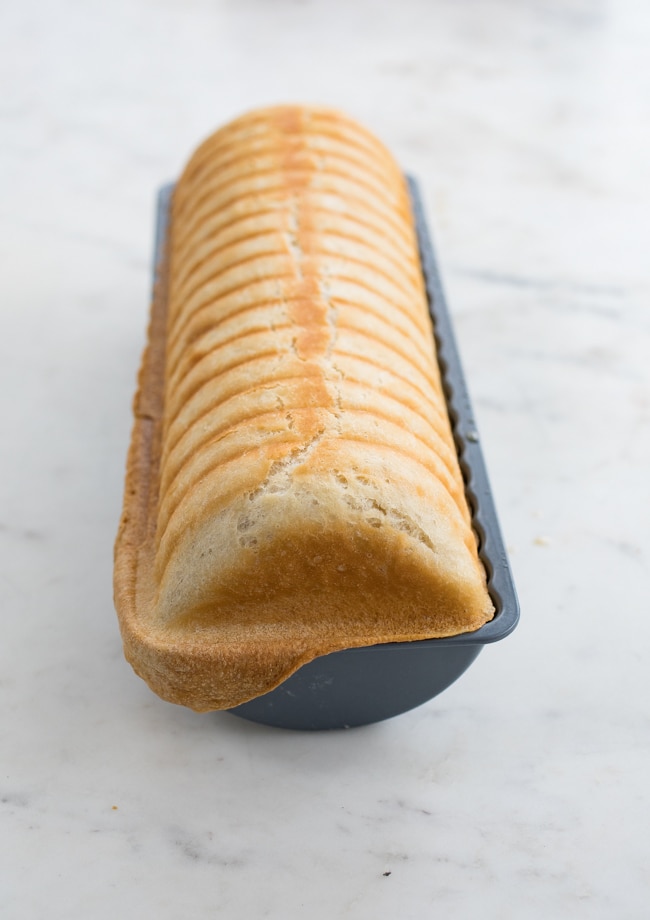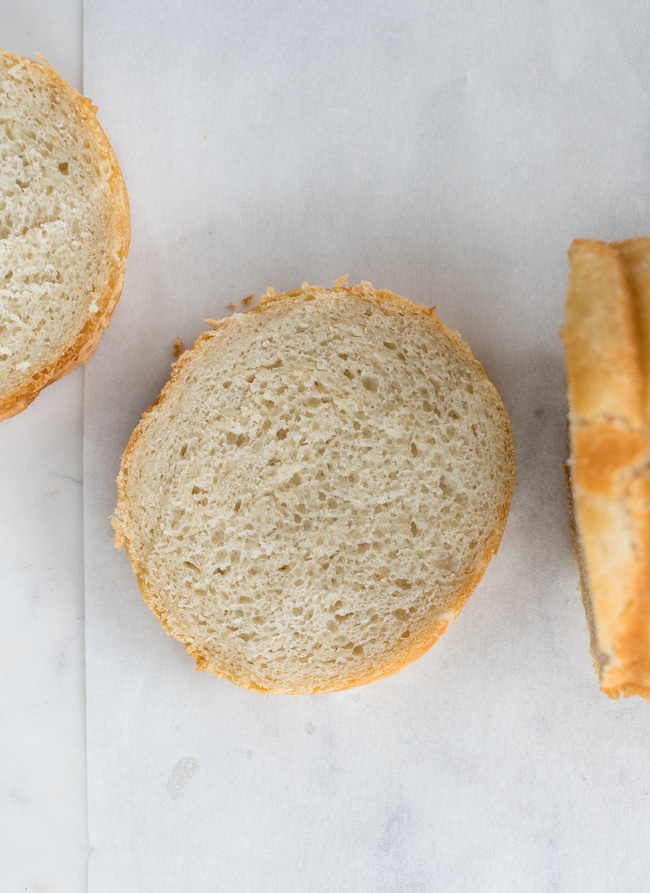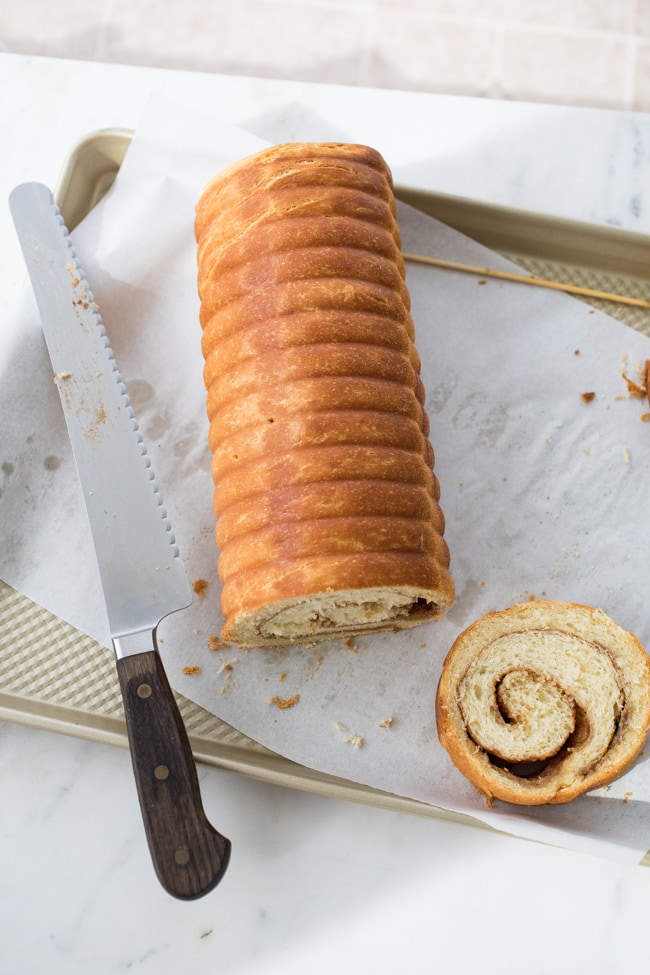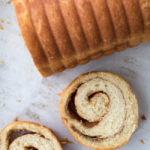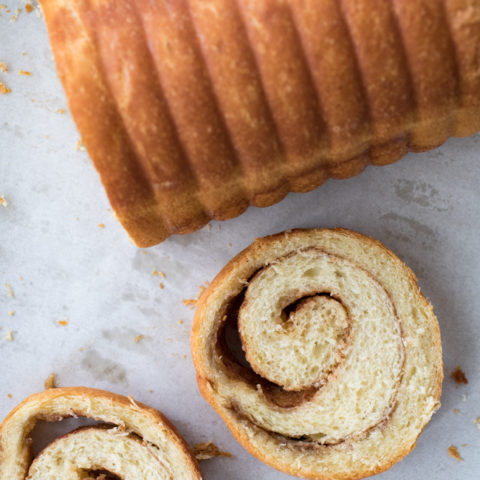 Cinnamon Roll Circle Bread Recipe
A cinnamon swirl toasting bread that is made with regular bread dough, and makes the most delicious breakfast. Instead of baking in a square loaf pan, this bread bakes in a circular tube to give it the unique circle shape!
Print
Pin
Rate
Instructions
Grease the Almond Cake pans with pan spray. Take 2 pounds [910 g] of cold dough (the recipes have you chill the dough after the first rise to help with shaping) and shape it into a long rectangle, roughly the size of the pans (about 12 inches [30.5 cm]). Place the dough in one pan, and gently press it so the top is even, and so that it goes into the corners.

Cover with the other Almond Cake Pan, and clip the two pans together with the metal clips. Place the pan on a sheet pan, and let rise. Rising time will vary on how cold your dough is, and how warm your kitchen is. I let mine rise for 1 1/2 to 2 hours, until the bottom of the pan no longer felt cool.

A half hour before baking, preheat your oven to 350F [180C].

Place the sheet pan in the oven and let bake for 35 to 40 minutes, until the dough registers 200F [95C] on an instant read thermometer. Note: I've been *carefully* removing the metal clips and top lid at about 35 minutes, and checking the temperature. If it is not at 200F [95C], I put it back in the oven with the top pan off and let it finish baking.

Move the pan to a wire rack and let cool for 5 minutes, then turn the bread out onto the rack to finish cooling. Note: I turn my bread every 5 minutes or so while cooling to help it keep it's circle shape – if it just lays on one side the entire time it will flatten a bit. Leaving it in the pan to cool the entire time will result in one soggy side.

This bread is delicious the day of, and makes a *great* toasting bread. We cut the slices thin, toast the bread, and coat with butter and jam. Note: The white bread dough does ooze just the slightest bit from the sides in the first few minutes of baking (see photo below). It isn't enough to ruin the bread or cause a huge mess (and the extra crispy edge comes right off when pressed), but I bake this bread on a half sheet pan just in case.

For Cinnamon Roll Bread: Mix together 3/4 cup [150 g] brown sugar, 1 tablespoon ground cinnamon, and a good pinch of salt. Roll the 2 pounds [910 g] of cold brioche dough out into a rectangle, about 12-inches by 12-inches [30.5 cm by 30.5 cm]. Brush the dough with 2 tablespoons melted butter, then sprinkle the sugar mixture over the top, pressing the sugar into the butter. Roll the dough up into a log. Place the dough into the prepared pan, and follow the directions above for covering, clipping, rising, and baking.