The Story.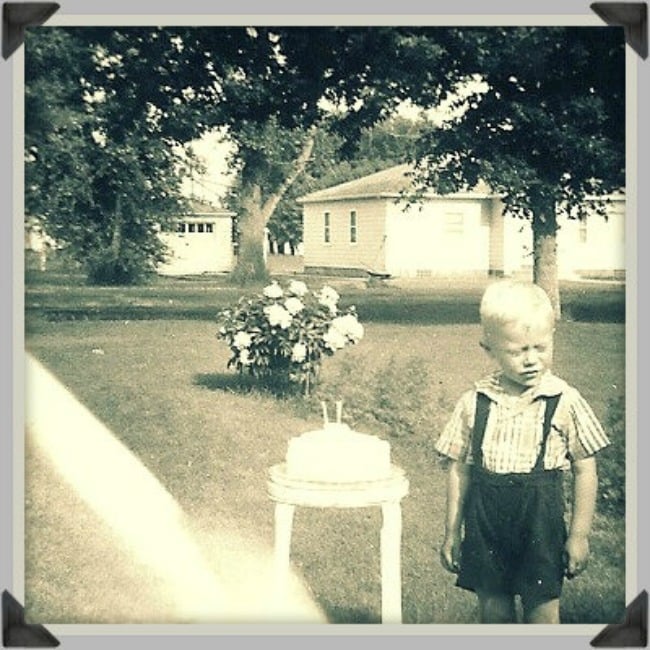 This blog was started for several reasons. First, I love to bake. I am a self-taught baker, and have worked at various coffeehouse bakeries in Minneapolis. A few years ago I started another blog where I post about a variety of things: baking, crafting and life, and I found that the food posts had started to take over. They needed their own space. I started dreaming about creating a food blog, but wanted it to be a little more than just a bunch of recipes. I started processing why I find so much happiness in cooking and baking for my family. It wasn't always this way, but over the years it became this wonderful entity in my life – the food itself brought happiness because of it's taste, but it also brought together friends and family. It swept away happy hearts, it increased laughter. It nourished little ones, and brought delight to new taste buds. It reached out to those who had lost; it comforted the hurting. It became part of me, part of us.
But in realizing what a big role baking and cooking and food has in our lives, I was struck by how it hasn't always been this way – how my personal family has no food history. One day, over at the Smitten Kitchen, Deb made a comment that made my heart leap. She mentioned in her heavenly chocolate cake roll post that it "is one of my family's three cakes." I looked at the screen with longing, realizing that we had no family cakes, no special holiday treats, no concrete food heritage. Nothing had been passed down to me through the years – no recipes were treasured family heirlooms. I decided I wanted to change this.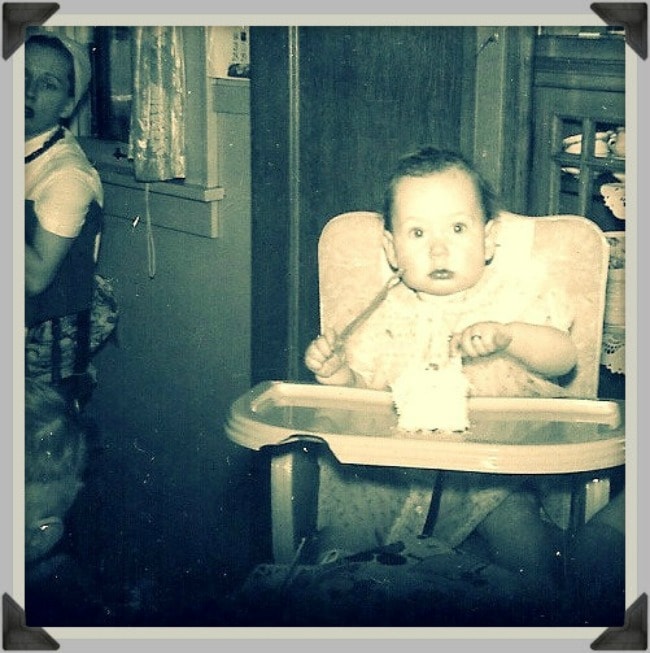 I started digging through old photo albums. I sent out some emails. No one had recipes to share, and there were no pictures of food in all our family gatherings. There were lots of photos of relatives drinking, store bought birthday treats and some lovely pictures of place setting, but there were no family meals, no holiday turkey, no Christmas pastries. My Grandma Ethel was even known for being an amazing cook and baker, but she passed away without passing her recipes down, without teaching her grandchildren how to make that peach pie and those crispy pecan cookies.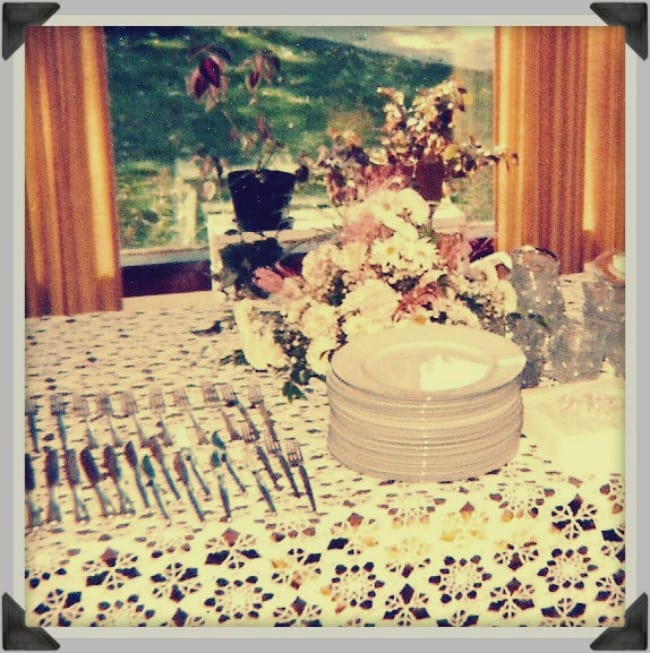 And it's not that we didn't eat. My mother is an amazing woman who made sure dinner was on the table at five and that we ate our fruits and vegetables. She decorated cookies with us at Christmas and taught me how to make boxed pancakes. But our family meals and get-togethers lacked memorable food. And that was what I wanted.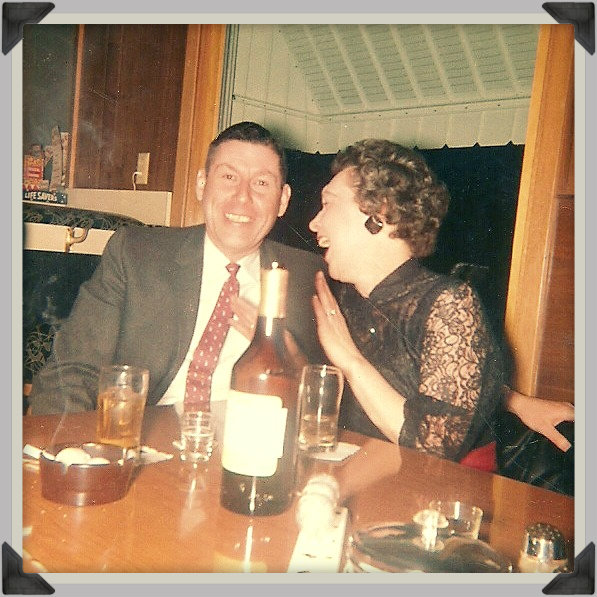 So the point of this blog became about heritage. I want a food history for my family. I want to create and try out recipes that I will teach my two little ones to make. I want to search for something from my past – some recipe, some meal, that I can make into something new for today. But I also want to reach back, and give history to the previous generation of my family. They missed out, too.
So here you will find recipes. Not every post will have family stories or connections, but know that every post is a search for finding something to give to my future, and to my past. Some posts will be recipes I have grown to love the past few years as our family food culture has evolved, and some will be new recipes I want to add to our repertoire. And there is something for you, too. Take recipes you love, and make them yours. Change them, expand on them, simplify them. Make meals with them for your family and friends: let them set up atmosphere; invoke laughter. Create your own food history. (edit)