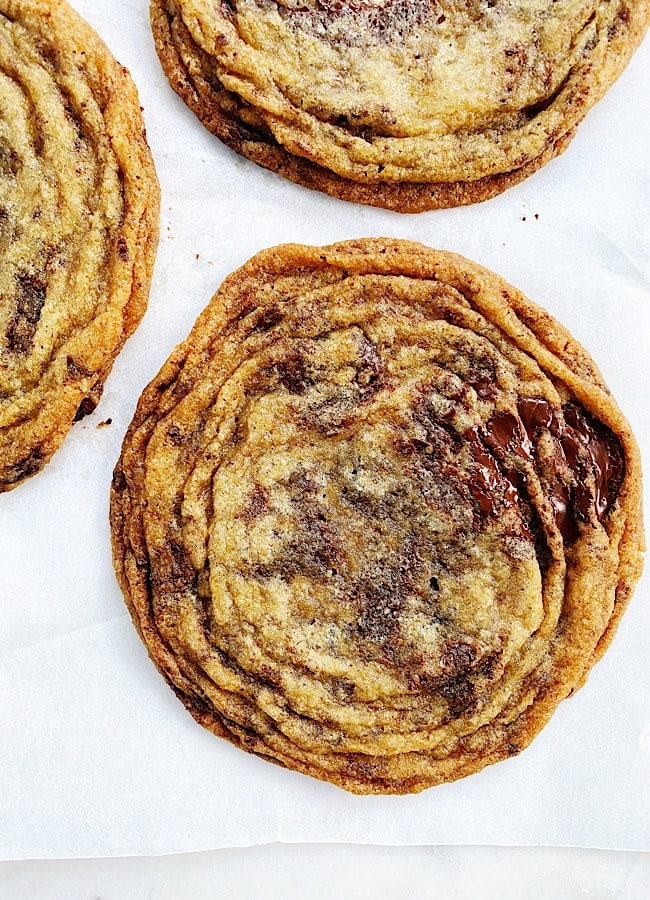 I have been getting a lot of messages asking about the availability of both my cookbooks – they are showing up OUT OF STOCK almost everywhere. Many of you have purchased my books this past month and once again I am shouting from the rooftops THANK YOU!! Thank you so much for your support of my blog, books, and recipes the last 10 years.
I am overwhelmed with gratitude. So, GOOD NEWS: re-printing is happening! 100 Cookies has been reprinted again and there are more copies coming in the next couple weeks. The Vanilla Bean Baking Book will be reprinted, and I will have more information on dates in the near future. SAD NEWS: Printing and shipping have both been slowed down across the country (and the world) due to COVID-19 and the fires; we will all have to practice patience and plan ahead as our goods will take longer to get to use over the next few months.
The cookies above are my Pan-Banging Chocolate Chip Cookies, a recipe featured in both books, and you can also find it here.