Well, hello. I'm Sarah, and here's a little bit about me.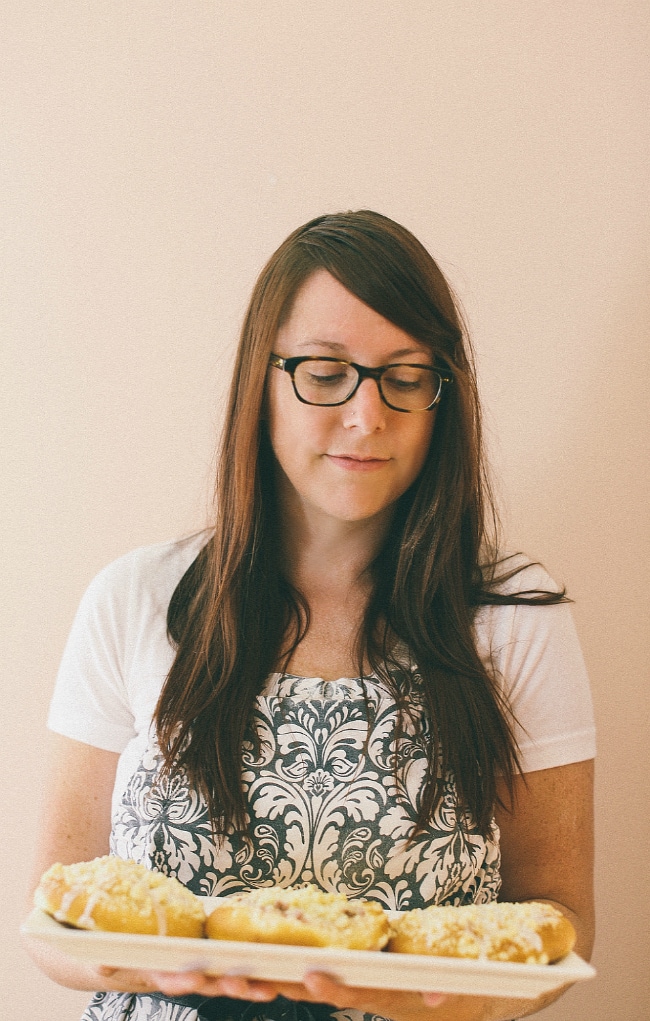 First of all, I love to bake. I always have. It started with chocolate chip cookies – they got me through all the hard high school stuff. But, sadly, all the hard high school stuff was a result of all.those.cookies.
I didn't branch out in my cooking and baking until college. My mom did not enjoy cooking, and boxed dinners were a staple in our house. I was also a crazy picky eater. I didn't really like vegetables. I only ate about 10 things on rotation.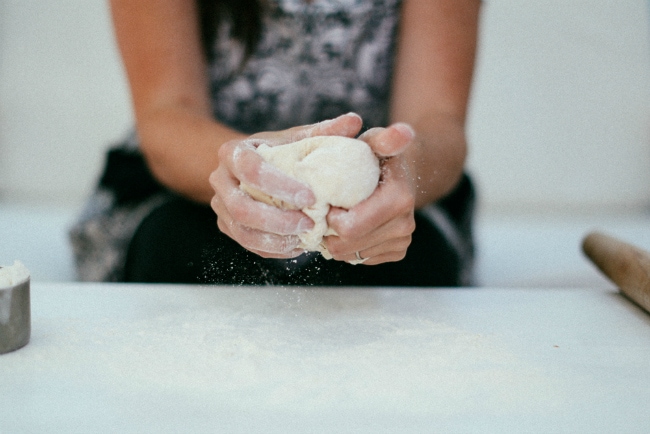 During my college years I worked for two wonderful people, Larry and Colleen Wolner, who own The Blue Heron Coffeehouse. They made [and still make!] the most wonderful food – all from scratch, all local, all organic. They were doing it way before it was hip, and they taught me so much about food and about people. They provided a safe environment where I learned to cook and bake. I saw their passion and delight in what they did, and fell in love: with them, their family and their food.
After school I took all their recipes and moved back home. My husband-to-be was teaching abroad for a year, so I practiced on my family. They were convinced I had turned into a hippie, but they gladly devoured what I made them.
A few years after [A] and I got hitched, I was offered a baking position at Bordertown Coffee. I had a couple small baking gigs in between, but this was my first full-time baking job. I was the only baker in the tiniest kitchen you can imagine. I can't even tell you how much I learned from my 3 years there – starting a kitchen from scratch, creating and deciding on recipes, working long long hours – the experience was priceless.
Now I am a 'home' baker. I left Bordertown when my daughter was born, and stayed put at home when soon after my son came along. I must admit, I have enjoyed this period of cooking and baking the most. After years of figuring things out, experimenting and repeated efforts, I feel comfortable in the kitchen. It is calming; it brings me so much joy. We bake a lot here.

I started blogging a few years ago, after my daughter was born,to have some kind of creative outlet. The blog I started is called Threaded Basil, and it is a mixture of baking, sewing and crafty projects. I started an Etsy store soon after, where some of the dolls and softies I make are sold.
I started feeling like my food posts needed their own space, and so I started this blog, Vanilla Bean. You can read more about the story behind this blog here.