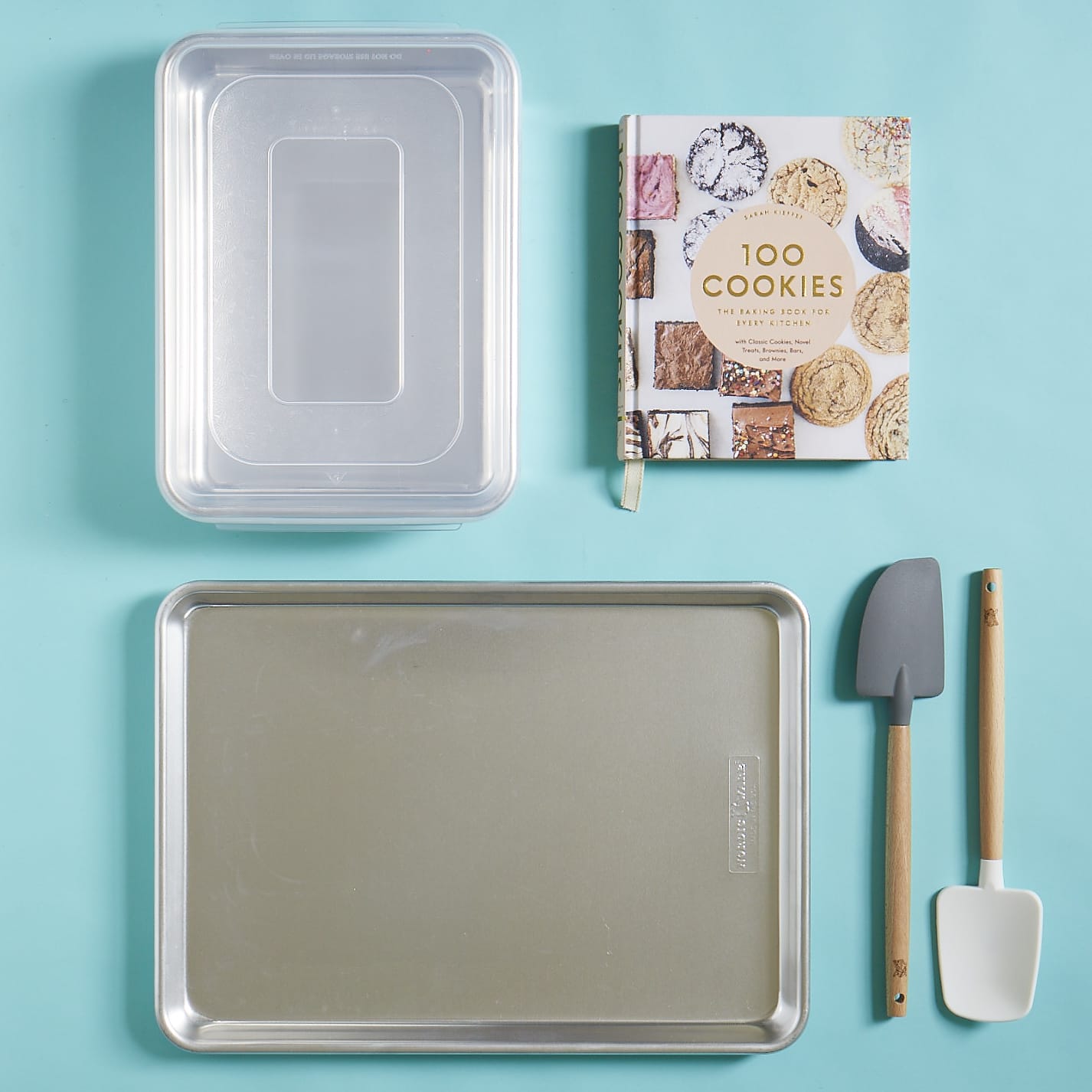 I am partnering with Nordic Ware for a giveaway over on Instagram in celebration of my new book 100 Cookies. The giveaway package includes one of each: a copy of the 100 Cookies print book, Nordic Ware Half Sheet Pan, a Nordic Ware 9 x 13 pan (with lid for easy travel), and spatulas! Five winners will be chosen.
Head to my Instagram page (sarah_kieffer) to enter. Contest runs August 2-8. Here's what to do over on Instagram so you enter for a chance to win:
1. Follow @sarah_kieffer, @nordicWareUSA, and @chroniclebooks on Instagram
2. Share an image on your feed of your home baked cookies, tag all three partners and use the hashtags #100Cookies and #bangonapan
3. Comment on one of the posts when you've done step 1 and 2
Giveaway closes 8/8 at 2:30 pm PDT. 5 winners will be randomly selected. USA entries only.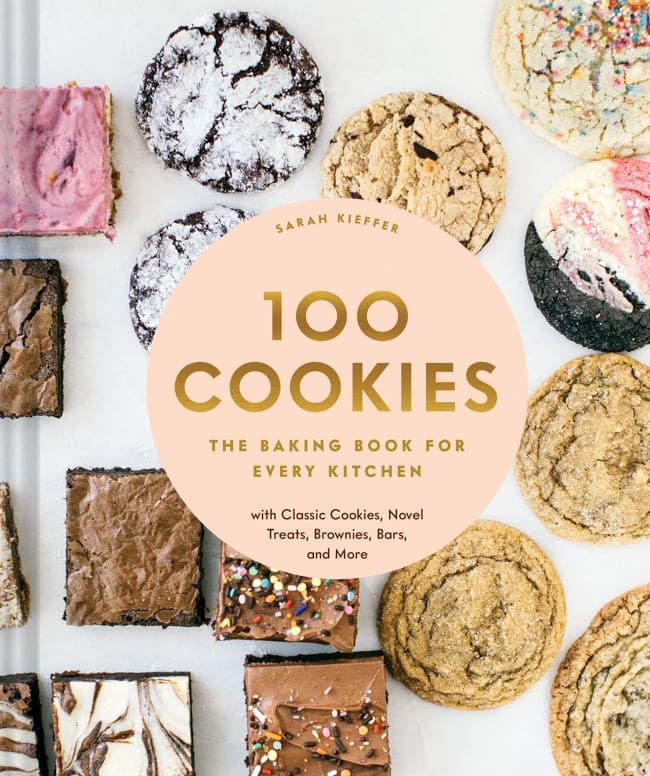 Find the book available for pre-order at your favorite local bookstore or any of these wonderful booksellers:
Chocolatey, fruity, crispy, chewy, classic, inventive—there's a foolproof recipe for everyone in this book. Here's what people are saying about 100 Cookies:
"Sarah Kieffer is living her dream. She turned a childhood obsession for baking
into the most joyful cookie book ever. I love her writing, her recipes, and the way
she guides you through every step. Start with her Chocolate Chip Cookies, which are famous for a reason!" – Ina Garten, Barefoot Contessa cookbooks and television
"This is a cookie gold mine! I've been waiting years for all of Sarah's cookie wisdom to transfer from her brain to my kitchen, and here it is! Sarah's recipes are reliable, approachable, and just plain crave-able. This world has reached peak cookie deliciousness thanks to Sarah." —Molly Yeh, blogger, author of Molly on the Range, and star of Girl Meets Farm
"It is absolutely safe to declare Sarah Kieffer the Queen of Cookies – and once you bake from this over-the-top collection of cookie perfection, you will see why the crown is hers to wear! My favorite chapter has to be Pan-Banging, because why stop with Chocolate Chip? Now there is a flavor for any time the mood strikes to bang that pan. This is a "buy at least 2 copies" kind of book, keep one, give one. The world needs this!" – Brian Hart Hoffman, editor-in-chief Bake from Scratch
-"Sarah's pan-banging cookies are the gold standard of chocolate chip cookies and yet, she's managed to set the bar even higher with her new book, 100 Cookies! Sarah bakes with all the passion and soul of a poet, so it is no wonder her recipes have captured the hearts of bakers all over the world. Her gorgeous photography makes it quite impossible to flip through the book without wanting to bake every single recipe. I am starting with the Marshmallow Peanut Butter Brownies because they are the most glorious pan of brownies I have ever seen, well, until I turned the page to yet another beautiful creation. Sarah is nothing short of a cookie goddess! You need this book and a large glass of milk." – Zoë François, Pastry Chef and co-author of the best selling Artisan Bread in Five Minutes a Day series.
-"Sarah Kieffer has the innate ability to create recipes that capture a collective sense of culinary nostalgia both real and imagined, and remarkably better than any memory could be. She takes every whim and amplifies their magic, creating sweets that never disappoint. She is one of the talents upon which I rely whenever I need the platonic ideal of a recipe; for when I'm looking for a showstopper dessert or a gift to comfort, amaze, and delight. This book is a treasure trove of sure-to-be favourites." – Tara O'Brady, food writer, and author of Seven Spoons
Find out what people are saying about 100 Cookies on Goodreads.