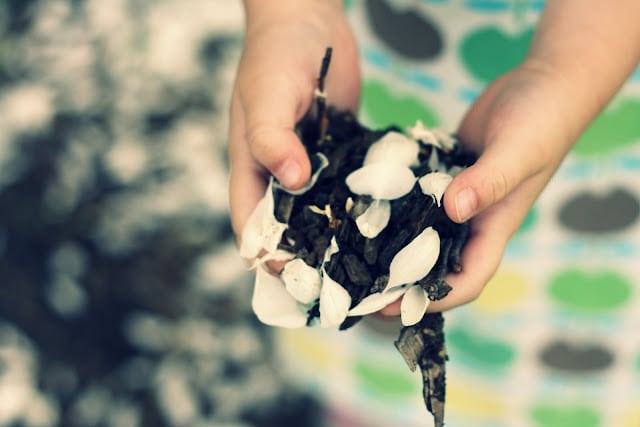 'And when the glad shout had swelled up and died away again, to Sam's final and complete satisfaction and pure joy, a minstrel of Gondor stood forth, and knelt, and begged leave to sing. And behold! he said:
  'Lo! lords and knights and men of valor unashamed, kings and princes, and fair people of Gondor…and all free folk of the west, now listen to my lay. For I will sing to you of Frodo of the Nine Fingers and the Ring of Doom.'
  And when Sam heard that he laughed aloud for sheer delight, and he stood up and cried: 'O great glory and splendour! And all my wishes have come true!' And then he wept.
  And all the host laughed and wept, and in the midst of their merriment and tears the clear voice of the minstrel rose like silver and gold, and all men were hushed. And he sang to them, now in the Elven-tongue, now in the speech of the West, until their hearts, wounded with sweet words, overflowed, and their joy was like swords, and they passed in thought out to regions where pain and delight flow together and tears are the very wine of blessedness.'
-J.R.R. Tolkien
{I thought Tolkien was appropriate today after this post. This is my absolute favorite passage from the books, and my soul is always stirred at these beautiful words}