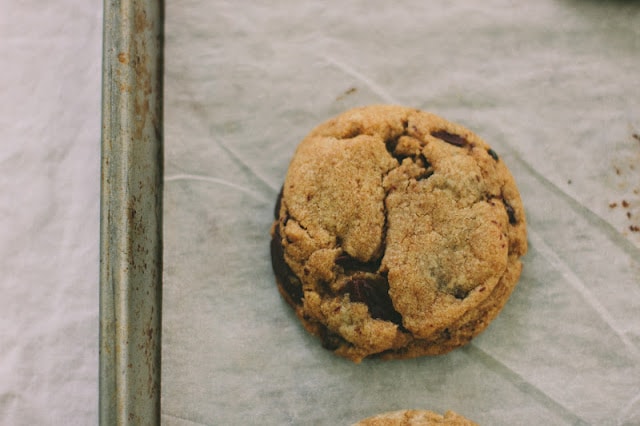 This week I got some nice little surprises from my dear husband: a gift certificate to itunes and a subscription to
Saveur Magazine
. Just because! I was rather excited, as music and cookbooks are at the top of my 'ways to spend my time when everyone is sleeping' list. So I was listening to music samples and flipping through pages, finding all kinds of goodness.
My heart skipped a beat when I came across this cookie recipe from
Sarah Copeland
, where the cookies are put together like puff pastry –  layers of dough rolled and then cut out. I yelled something like 'of course! wicked genius!' and knew I had to make them at once. However, we've been working so hard at cutting out excess sugar and white flour from our diets, I knew I had to do some tweaking. I made a lot of changes – whole wheat and spelt flour for white, cut out half the sugar, kept a little butter but added olive oil and maple syrup, cut the chocolate down but added some cacao nibs and fleur de sel to make up for it. It was a little of everything I loved.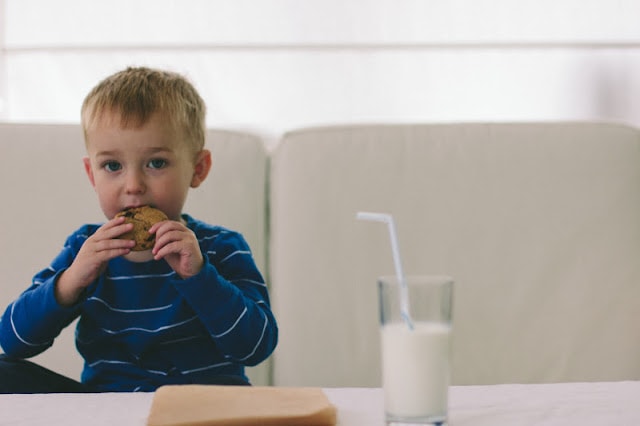 I put on my new
Fine Frenzy album
and got to work. I overcooked the first batch, which was disappointing, but the flavor was great despite being dry. The next batch: success! They were gooey, but crisp at the edges, and had the perfect amount of salt and chocolate. The whole wheat and spelt flours added so much flavor to the cookies, and the cacao nibs just a bit of crunch. And the ultimate test? Adam brought them to work [even the dry ones] and got emails thanking him for the delicious cookies.
So now I'm sitting around, listening to
Carla Morrison
and dreaming of all the other cookies I can make with this layered method. Wicked genius.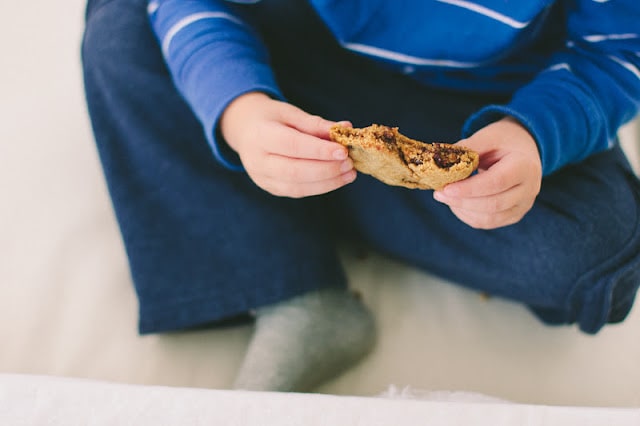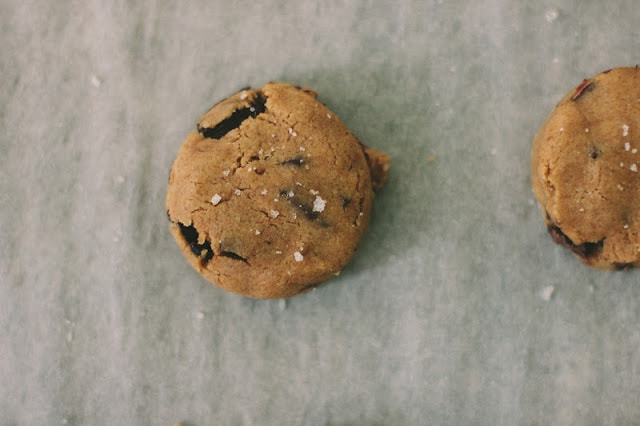 Whole Wheat Chocolate Chip Cookies. With Spelt, and Fleur de Sel, and Cacao Nibs.
adapted from Saveur Magazine, October 2012
It's important not to overbake these cookies – my first batch was too brown and tasted a little dry, but I pulled the second pan out when they were still a bit gooey and then: delicious! I didn't give a measurement for the cacao nibs and fleur de sel – I just did a good sprinkle. If you don't like extra salt in your cookies, you can omit it. I used olive oil here and liked the flavor it added, but you can use canola oil instead. I also used straight up whole wheat flour in these – you could substitute wheat pastry flour if you'd like.
1 1/2 cups whole wheat flour
3/4 cup spelt
3/4 teaspoon baking soda
1/2 teaspoon salt
8 tablespoons butter, soft
3/4 cup brown sugar
1/2 cup olive or canola oil
1/4 cup maple syrup
2 teaspoons vanilla
2 egg yolks
4 ounces bittersweet chocolate, chopped
cacao nibs [optional]
fleur de sel
Heat the oven to 375. Whisk together the dry ingredients: whole wheat flour, spelt, baking soda, and salt. Place the butter in the bowl of a standing mixer and beat for one minute. Add the brown sugar and beat until smooth and fluffy, about 3 minutes. Scrape down the sides of the bowl. Add the olive oil and maple syrup, and mix on medium low until combined and smooth [make sure to scrape down the sides and bottom of the bowl]. Add the egg yolks and beat until combined. Add the dry ingredients and beat until just combined. Divide the dough into three equal pieces, and place each one on a separate piece of plastic wrap. Flatten each piece into a 4″ x 6″ rectangle. Chill for one hour.
Lightly flour your work surface and place one dough rectangle on it. Sprinkle the dough with half the chocolate [it will seem like a tight squeeze], a sprinkling of cacao nibs [if using] and a sprinkle of fleur de sel. Top with another rectangle, sprinkle with the remaining chocolate, and another sprinkling of cacao nibs and fleur de sel. Cover with the last rectangle. Lightly flour the top, and flatten the rectangles into a 9″ x 6″ x 1 1/2″ rectangle. Using a 2″ round cutter, cut out the cookies and transfer them to the baking pan. Space the cookies about 3″ apart. Sprinkle with a little fleur de sel if you'd like. Gather the dough scraps, reroll into a 1 1/2″ thick disk, and cut out some more cookies. Bake the cookies, one pan at a time, until lightly browned and set but still gooey, about 10-12 minutes.