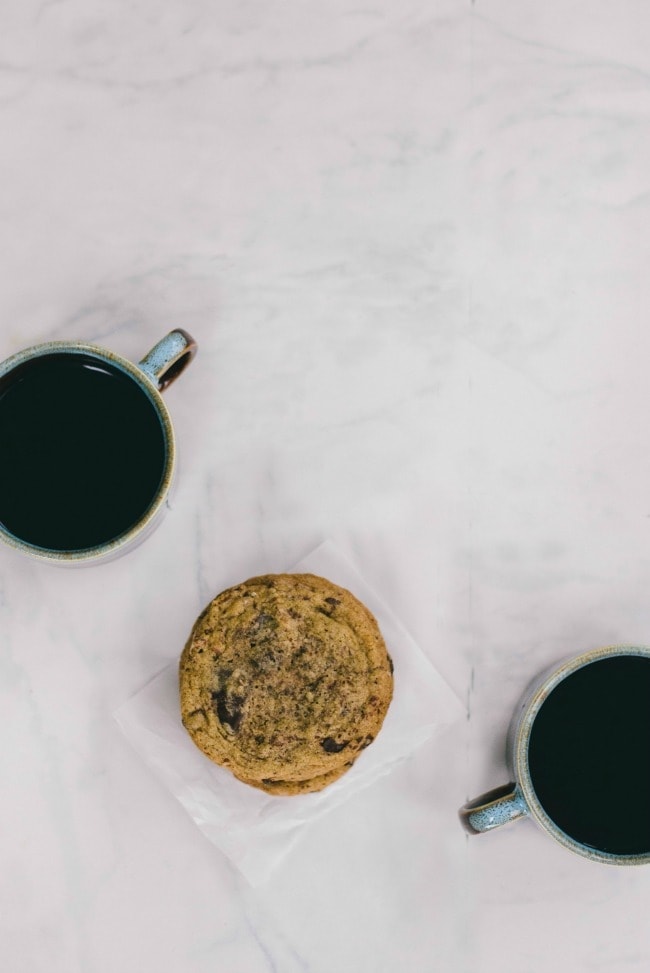 It is nap time. The little ones are quiet, and I am hoping they are asleep. I sit down to breathe, to take time to be still. Almost simultaneously it comes – the near audible whisper, a voice from within, from above. It is time for chocolate. I feel amused when I hear the call, but still give in to my afternoon addiction. My feet find the floor and my hands the highest cupboard. There it lays, nestled behind looming bottles of olive oil and vermouth, out of sight to a quick observer. I stand on tip-toe, grabbing for the shiny silver tinfoil. Two pieces of dark bittersweet break into my hands; the brown-black squares stand out against my pale freckled skin. I seat myself again, quietly biting into the segments.
There, finally, is the silence I was searching for; precious moments are spiritualized as the chocolate washes over me. I reach back into my memory, and the past is quickly present as the chocolate calls out to the sweet. My husband and I are still; his arms wrapped around me. Some call it afterglow, but I see black cocoa blooming in steaming coffee, waiting to cool slightly before being whisked completely smooth. My mind finds another moment, and there is an old wooden church pew, well-worn with sincere hearts. I sit quietly in its comfort, resting in the torn pink cushions, and my questions are silenced for one flitting moment. I recall my first bite of chocolate pudding cake: the velvety silk silences me instantly.
But as quickly as the sweet came it is gone, my hands are empty as the squares sink inside me. I am not satisfied; I remember there are more pieces, whispering to me again from the cupboard. I try to ignore them, but the bitter flavor is now center stage, and its aftertaste lingering. My mind is racing while my husband sleeps, and I am longing for what I can't put words to, trying to keep doors inside me safely locked. I am seated in the pew again, but now I am lamenting and questioning: a dear friend left this earth too soon, her body unable to keep her here any longer. There are no answers, just clanging voices calling out to the sky.
But my chocolate-inspired daze is cut short. My daughter is calling to me. I walk the stairs to her room, open the door and lean in close to her face. She recognizes the scent on my breath, and to her it only brings to mind scenes of sweetness. Her innocent eyes ask me the question, and we smile at each other as I gather her in my arms. We climb down the stairs and settle in on the couch. I break off two more pieces and we eat them together.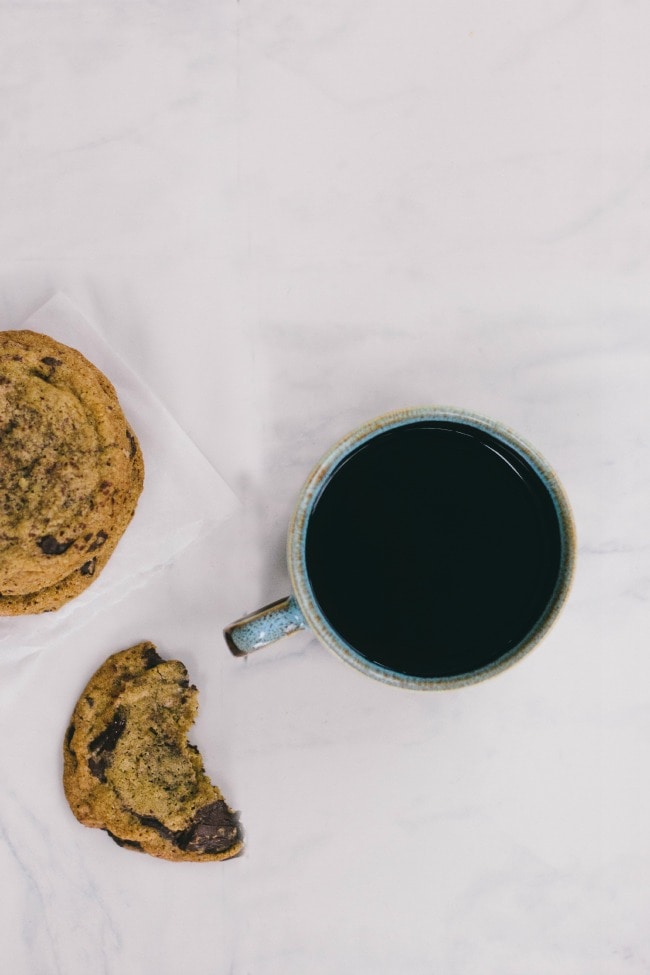 (Whatever we've lost
I think we're gonna let it go
Let it fall
Like snow
'Cause rain and leaves
And snow and tears and stars
And that's not all my friend
They all fall with confidence and grace
So let it fall,
let it fall.
from Flavor Flours by Alice Medrich
I was able to see Ms. Medrich speak a few weeks back on her new book, Flavor Flours. I learned so much in that hour. She's the real deal.
She made us ginger cookies and a pound cake from her new book, and they were amazing. All the recipes in the book are made with gluten free flours, but instead of trying to come up with a flour replacement for all-purpose flour, she highlights a specific flour in each recipe, bringing gluten-free baking to a whole new level.
You can find the recipe for these cookies here. I also added 1 cup chopped pecans to the dough. They are incredible.