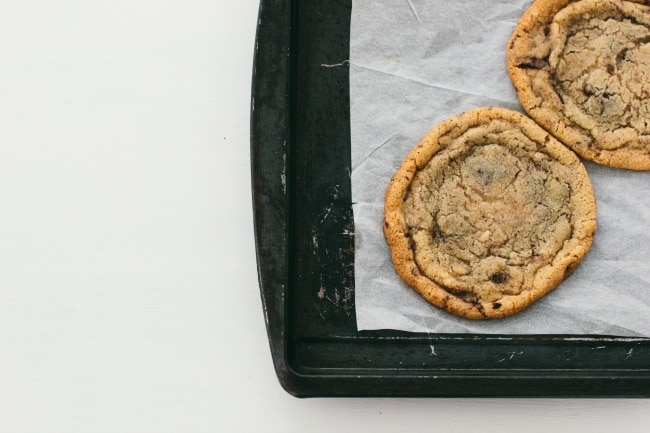 I don't want to be demure or respectable.
I was that way, asleep, for years.
That way, you forget too many important things.
How the little stones, even if you can't hear them, are singing.
How the river can't wait to get to the ocean and the sky, it's been there before.
What traveling is that!
It is a joy to imagine such distances.
I could skip sleep for the next hundred years.
There is a fire in the lashes of my eyes.
It doesn't matter where I am, it could be a small room.
The glimmer of gold Böhme saw on the kitchen pot
was missed by everyone else in the house.
Maybe the fire in my lashes is a reflection of that.
Why do I have so many thoughts, they are driving me crazy.
Why am I always going anywhere, instead of somewhere?
Listen to me or not, it hardly matters.
I'm not trying to be wise, that would be foolish.
I'm just chattering.
-Mary Oliver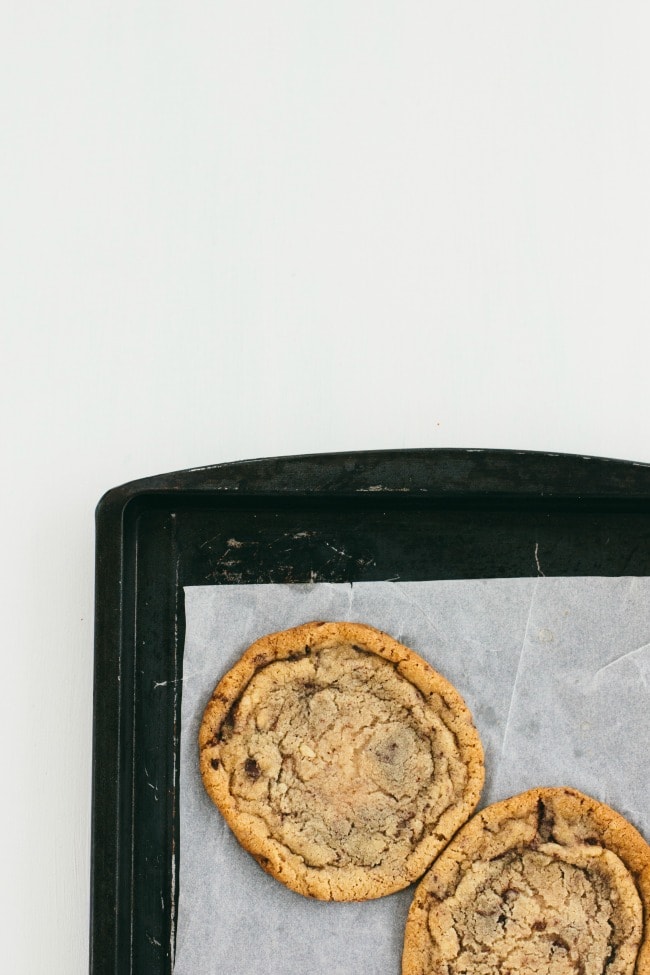 Z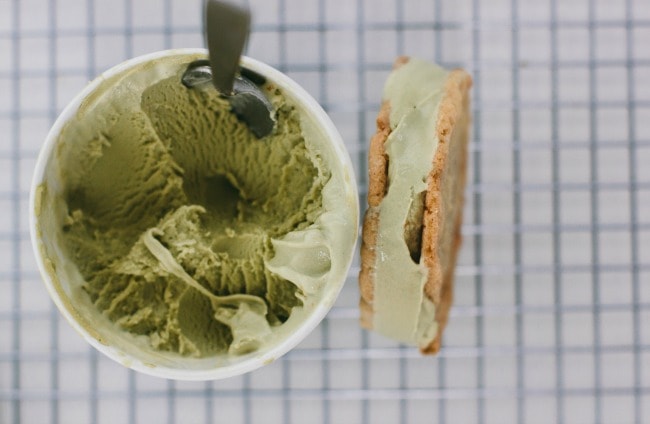 Toasted sesame oil may seem like an unusual addition to a cookie, but it's actually quite delicious. The nutty oil is sweetened by the sugar in the cookie, and paired with chocolate it's a perfect treat. A little green tea ice cream doesn't hurt, either (I got some from Snoqualmie, but you could also make your own).
Toasted Sesame Oil Cookies with Bittersweet Chocolate
I thought 2 ounces of chocolate was a good amount; a little bit goes a long way. But feel free to add more if you'd like! Makes 12-14 cookies.
2 cups | 10 ounces | 283 grams all purpose flour
1/2 teaspoon baking soda
3/4 teaspoon salt
16 tablespoons | 2 sticks unsalted butter
1 1/2 cups | 10.5 ounces | 298 grams granulated sugar
1/4 cup | 1.75 ounces | 49 grams brown sugar
1 egg
1 1/2 teaspoons vanilla
4 teaspoons toasted sesame oil
2 ounces | 57 grams bittersweet chocolate (chopped)
In a small bowl whisk together the flour, baking soda, and salt. Set aside.
Preheat the oven to 350. Line two baking sheets with parchment paper.
In the bowl of a standing mixer, mix the butter on medium until creamy, about 1 minute. Add the sugars, and mix again until light and fluffy, 2-3 minutes. Add the egg, vanilla, and toasted sesame oil, and mix until combined. Add the flour mixture and mix on low until combined. Add the chocolate and mix until combined.
Place 4 cookies on a sheet pan, making each ball of dough (about 2.5 ounces | 72 grams per ball). Place the sheet pan in the freezer for 10 minutes. Bake each sheet pan (one at a time) for 11-14 minutes, until the edges are set and brown, and the middle is light brown and a bit crackly.