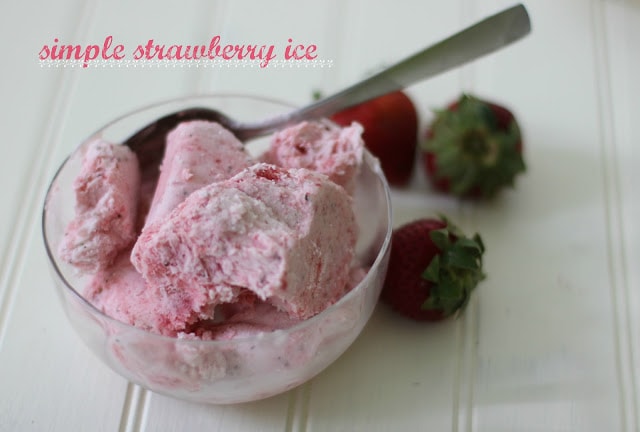 I tend to get hung up on things. I fall in love with something, or someone, and then get slightly obsessive. For instance, there was my
u2 obsession
. It's possible I only listened to
The Joshua Tree
and
Achtung Baby
for an entire year. There was also my
Ella Fitzgerald
kick, and you can ask anyone I worked with at a coffeehouse about that. There was
Gone with the Wind
, where I might have had a book crush on
Rhett Butler
[which might or might not have ended]. There was
Bob Newhart
.
Bringing Up Baby
. Iced vanilla lattes. Chris Kimball.
Feist
.
Chocolate and salt
.
Arrested Development
. Lord of the Rings. Pablo Neruda. I think you get the idea.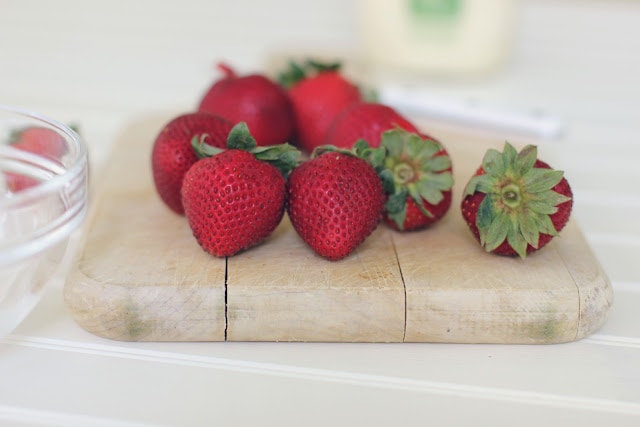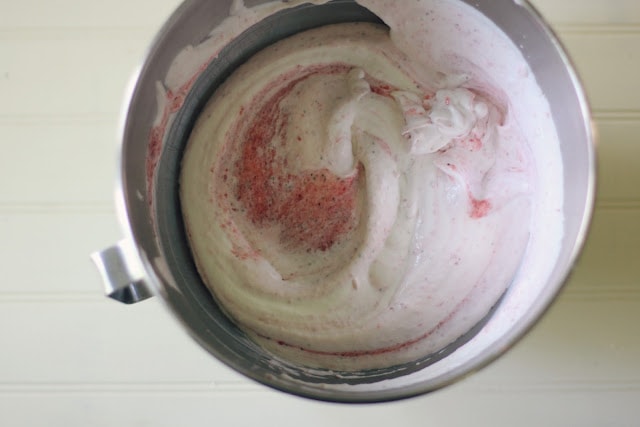 Lately I am all about Nigel Slater's books,
Ripe
and
Tender
. I am smitten with these cookbooks, utterly enchanted with the sincere love affair Mr. Slater has with his garden and orchard. His outlook is all about appreciating and admiring fruits and vegetables for what they are – nothing more, nothing less – and then working them into gorgeous-yet-uncomplicated dishes and desserts. I haven't even finished both books yet, but Mr. Slater has challenged me to redefine the way I approach my kitchen. Suddenly the special kitchen tools and out of the way trips for hard-to-find ingredients seems a little unnecessary, and slightly extravagant. I find myself scheming of fresh ideas to bring to the table, using my instincts and taking from what I've learned over the years to put together a recipe, instead of constantly referencing the authoritative cookbooks that line my kitchen shelves.Maybe this change of pace is just for a season; a way to get through the hot and humid summer, to embrace [and control] all the changes around the corner, but the mantra that has slowly evolved by itself, obsessively scrolling through my mind as I pace my kitchen is
create simple food and simple movements toward others
. It's a huge shift for me, a sort of stripping down of the kitchen, by using fingers and hands and what is just in reach. It's taking moments to think of and respect those who have sown deep into the garden and plucked treasures from the tree; to slice and toss, chew and digest with appreciation and regard, joy and pleasure. It's welcoming others onto the sacred tiled floor where I spend my days, letting them hold the knife, slice the bread, add some seasoning. It's listening and being available, instead of sweating and hiding behind complicated recipes. To make simple movements towards others, offering them a seat at our little table. Getting my kicks from what is shared, from face-to-face interactions; our real-life laughter, our real-life tears.
Cause I get a kick out of you
[
sung by Ms. Ella, of course
].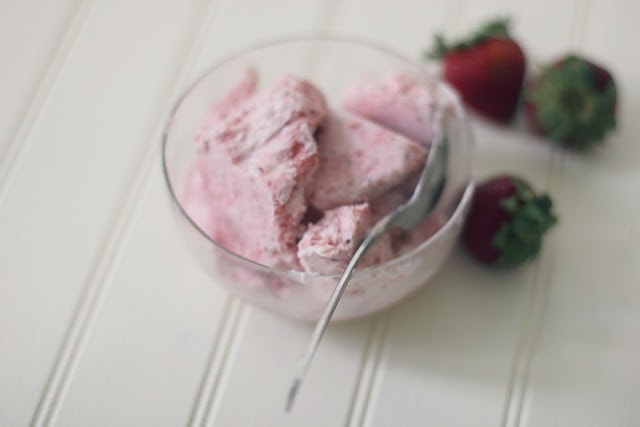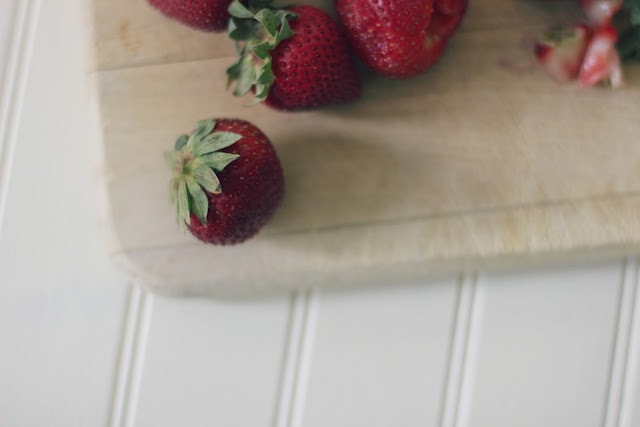 Simple Strawberry Ice
adapted from Nigel Slater's Ripe
I've only changed this recipe slightly – I used basil sugar and added a little more heavy cream. Make sure to let this sit at room temperature a bit before serving, otherwise the strawberries will be too icy. Also, I know I just talked about fancy kitchen equipment and then have posted a recipe that requires both a mixer and a food processor [sorry about that]. I picked this because there were just three ingredients – a perfect recipe to throw together the morning of. You can really get simple and whip the cream by hand, and mash the berries into the sugar with a potato masher or pastry blender.
1 pound strawberries, diced
1/2 cup sugar [I used basil sugar]
1 1/2 cups heavy cream
Put the diced strawberries in a bowl and toss with the sugar. Set them aside for an hour.
With a mixer [standing or electric], whip the cream until soft peaks form. Set aside. Put the strawberries, sugar, and any juice from the bottom of the bowl into a food processor. Process until smooth, then stir the strawberry mixture very gently into the cream.
Transfer to a loaf pan or other freezer safe bowl, and freeze for three to four hours. Stir occasionally as the mixture freezes.
Before serving, let the ice sit at room temperature for 15-20 minutes.