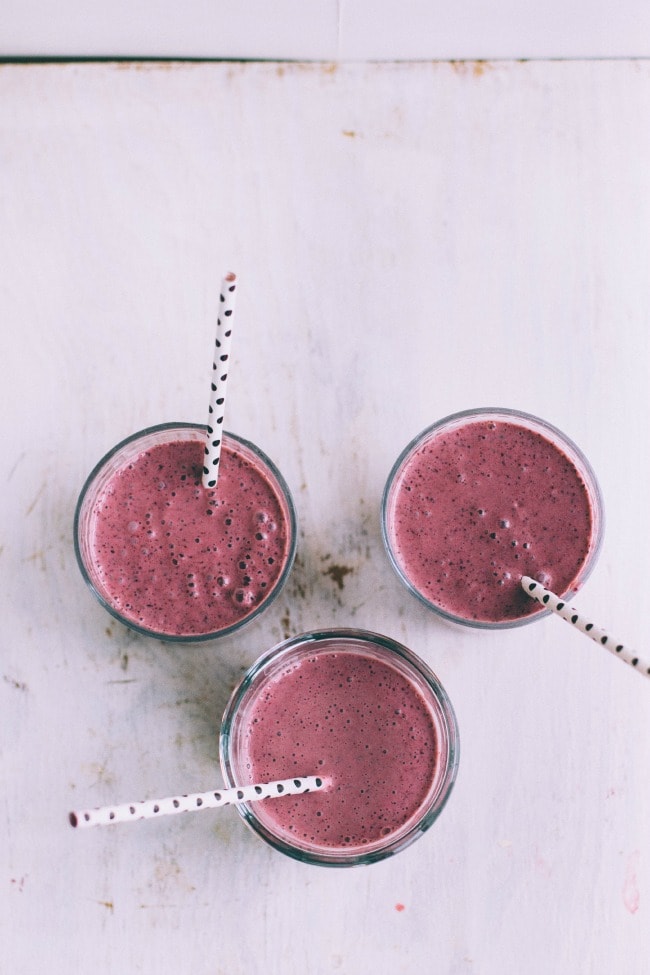 'Love can change a person the way a parent can change a baby- awkwardly, and often with a great deal of mess.' – Lemony Snicket
If you follow along my Instagram account, you know that I've been baking a lot lately. I've been enjoying all the likes and new followers my cakes and muffins and cookies have been getting, but after spending a few days in reflection, I've decided I need to take a little break from all the sugar and butter that's been flying around my kitchen. There are many reasons involved here, but the main one is my food lifestyle has not been a healthy one as of late. I've found myself stress-eating and finding comfort in layers of puff pastry, instead of working through problems and issues that I need to face.
Several times over the course of this blog, I've written about needing to change the way I eat. It's been dramatic, and hopeful, but never long lasting, or very fruitful. And I hesitate to write about it here again. Food has always been a touchy subject for me, as I spent most of junior high and high school slightly overweight and very insecure. The hallways of my high school were not safe to me; my size and shape were frequently pointed out (and, on particularily bad days, mooed at). I escaped in books and food.  I moved on to college, and set my mind on 'becoming skinny,'  but lost weight in a very unhealthy way. I had finally obtained the frame I always hoped for, but I couldn't love that body, either. Each look in the mirror was a critical one. I only heard the names I had been called growing up; I only saw an overweight girl looking back at me. The rest of the years played out mostly the same: a constant struggle of slightly gaining weight and then slightly losing it, but always obsessing about it. These last few years have only seen gain; after having two children, working through a friend's death and some other personal issues, baking and eating has been a way to deal with the stress, to soothe the places of brokenness.
******
Two days ago my daughter came up to me and gently said, 'I just think you've had too many treats today Mommy.' This winter was brutal to us, cold and never-ending, with my family sick most of the time. I found myself in the kitchen more than ever. I've never met a kinder soul than my daughter, and her little voice, her sincere concern, really struck me. I decided then and there it was time to try, again, to make a change.
******
I've hesitated about posting this. This space was created to write a family food history, and while I want my chocolate cake and banana bread to be here, I think the struggle has a place, too. My normal tendency would be to start dieting or only eat fruits and vegetables for weeks and then burn out, but I know now the real issue is learning moderation, and finding a place of balance. This has always been the hardest lesson for me. I still have a few jobs that require baking, and I believe that celebrations require a cake, so there will still be butter and sugar in my life. The hard part is to work baking into my day or week, while eating well the rest of the time. I've taught myself an all or nothing approach, and now it's time to learn balance. And while my last few years have taught me that there is no such thing as perfect balance, I think it's important to try for it all the same.
So here's my simple breakfast smoothie. It's filling and delicious, with yogurt, bananas, berries, spinach, and honey. I've been making it the night before, and with a gentle stir in the morning, it's ready and waiting to start your day off right.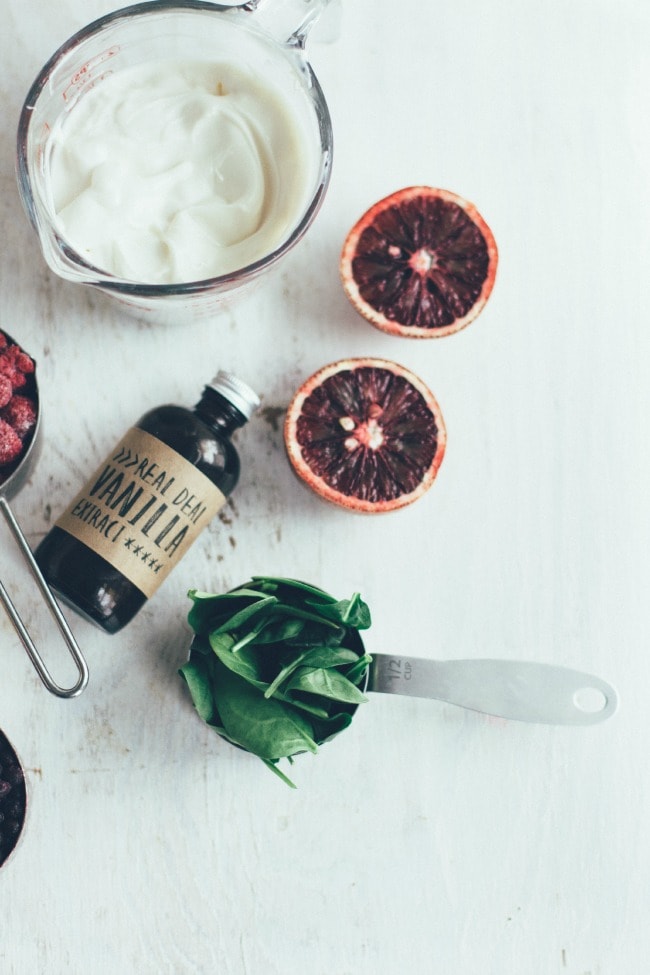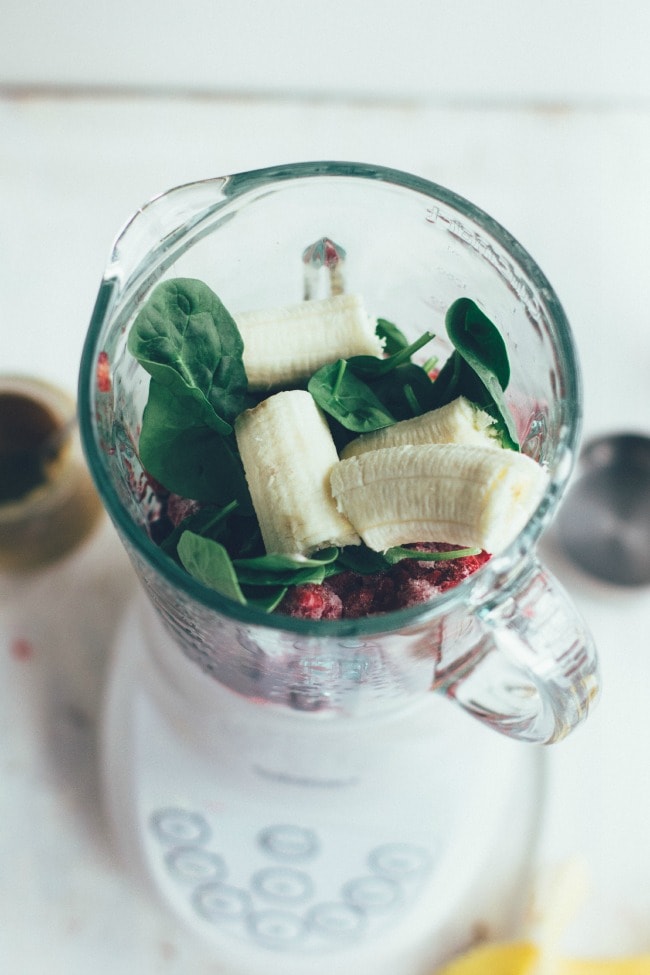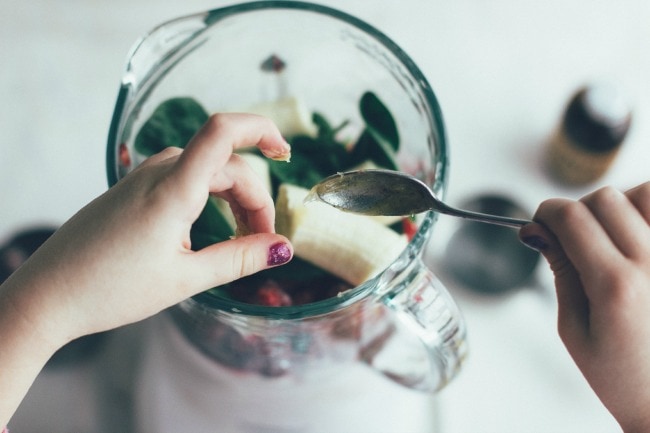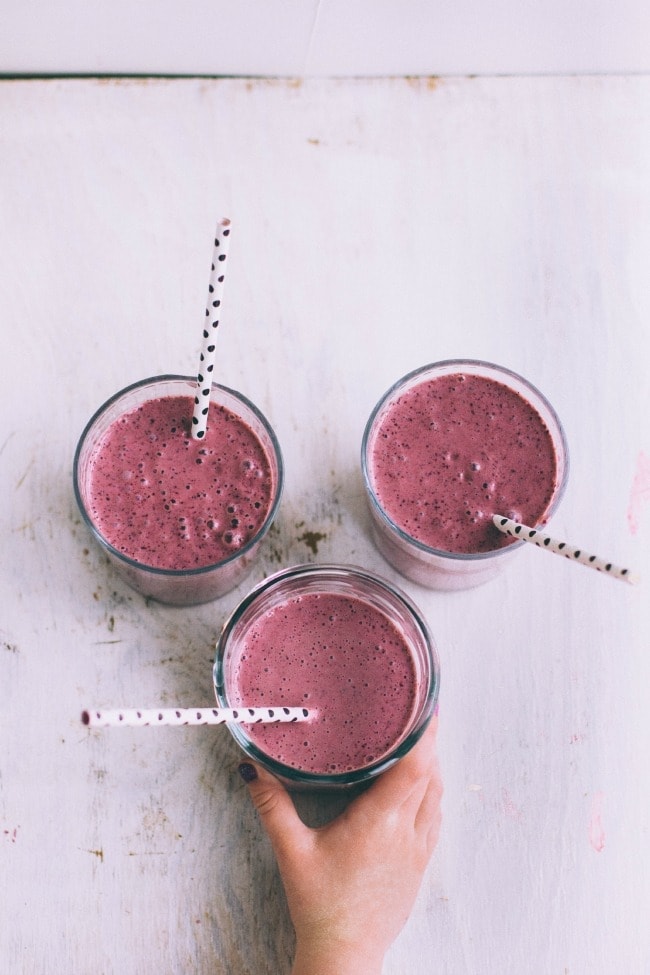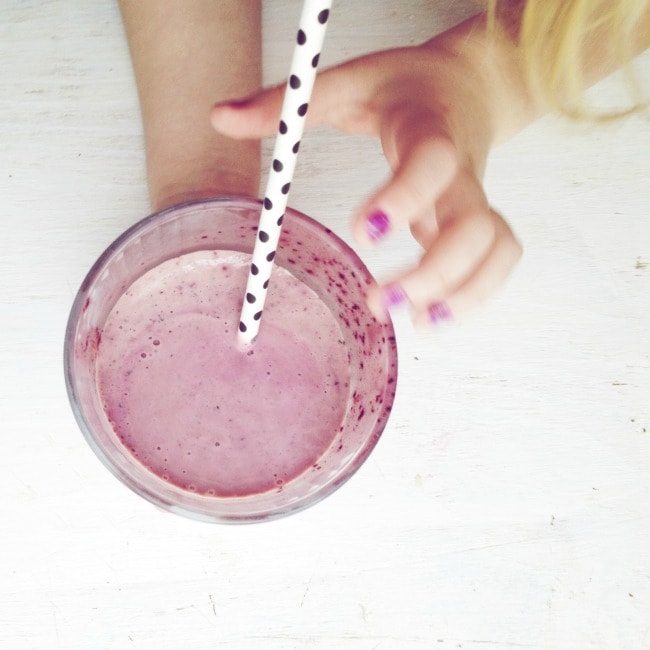 A Simple Breakfast Smoothie
2 cups yogurt
2 bananas
1 cup frozen blueberries
1 cup frozen raspberries
1/2 cup spinach
1 tablespoon honey
1 teaspoon vanilla
juice of 1 orange
In a blender, combine all the ingredients. Blend until smooth. Pour into glasses and serve. Serves 3-4.