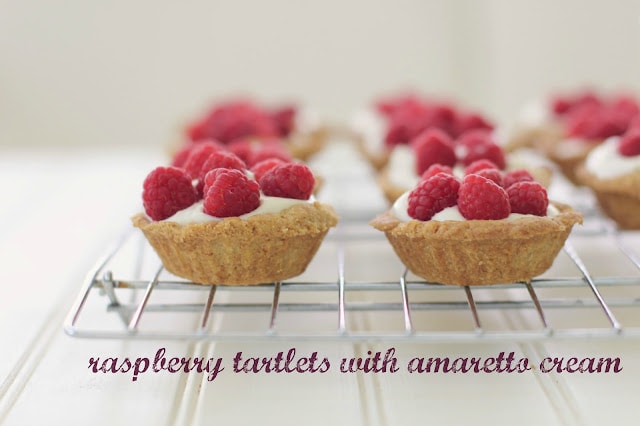 My Dear and Lovely Winter,
Today we were working in our garden. I was incredibly crabby, because [as you've probably figured out], I'm a terrible gardener: so, so impatient in that space. There was an ungodly amount of scraggly, prickly weeds taunting me, not to mention all the raspberries about to fall off the bush, herbs on the verge of flowering, and a big pile of compost to turn. As I was muttering unmentionables under my breath you ran to me. But I didn't want you to help. I just wanted to work in quiet and bask in my annoyance, ripping and plucking and pulling alone. I hesitated and you quietly asked again, there among all our weeds and thorns, with your little arms outstretched.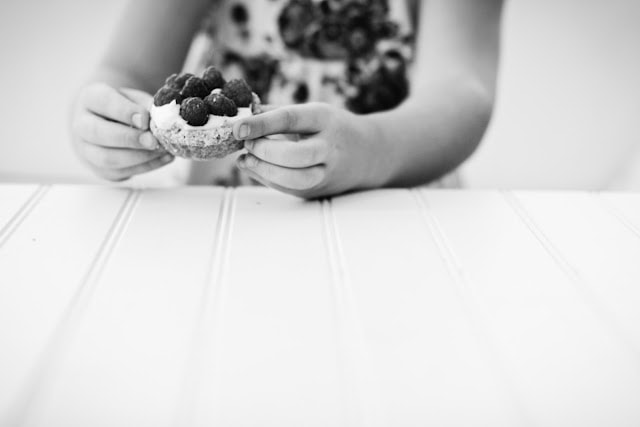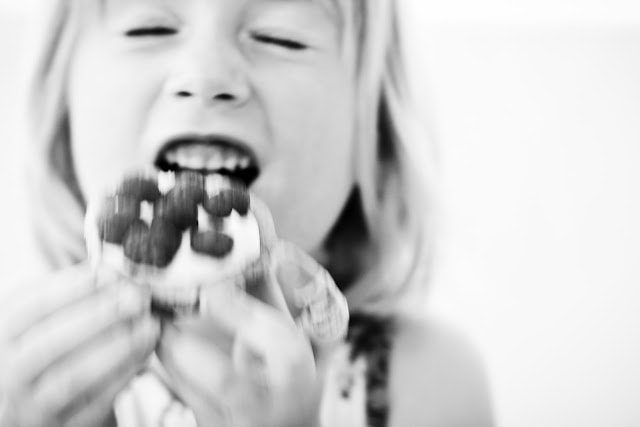 You moved toward me, and I was struck. All you want is to be part of us: this family, this little unit of four, in whatever shape or turn it takes. Nothing more is needed – you are content with the untidy garden, grape juice stained couches, used Hondas, thrift store toys. You are willing to help weed gardens, sweep floors, dust bookshelves, whisk batter. You look through cookbooks, dance to Ella Fitzgerald, memorize Star Wars characters; embracing all the things we love and do just to be near, just to make up the whole. And as you stood there waiting for my response, well, that's when I felt the very core of me shake. Because so often what
I
want to be part of, and what
I
want to be doing, is a much more grandiose affair. There are the all dreams of what could be, time spent longing for what is missing; putting minutes and hours that can't be returned into who is watching me, who is reading me. And some days [oh! too many days!], I miss what I
am
a part of – the absolute and the real; this gorgeous, wonderful, tangible life. I've left so many blank pages in my books, precious pages that I could have filled.So, dear one, here is my hand, my heart. Yes, come kneel beside me; let us till this dirt, plant these seeds, tend to this garden. You will look over and often find me watching you, stunned by your sincerity, your faithfulness. In those moments I will be paused, writing furiously across my soul, filling line after line with your grace, your beauty, and your friendship. And maybe. If I choose not to run and hide from my part in things, you will also learn to embrace all the simple, glorious days of your life.
Love,
Your Mommy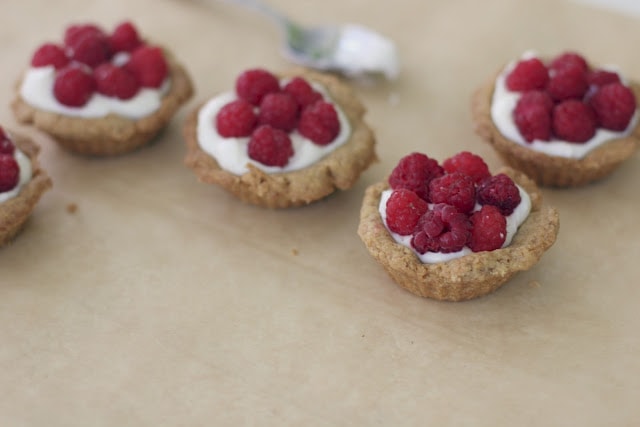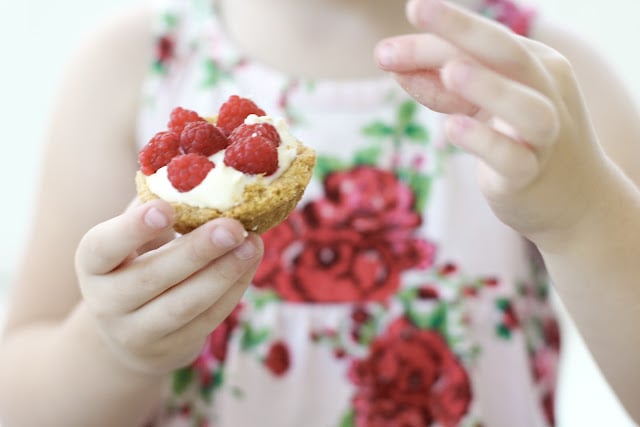 Promise me you will not spend so much time treading water and trying to keep your head above the waves that you forget, truly forget, how much you have always loved to swim. – Tyler Knott Gregson

 
raspberry tartlets with amaretto cream and whole wheat pat-in-the-pan crusts
These tarts were a favorite treat at a coffeehouse I worked at, made by the wonderful Amy Hughes [Amy! I hope you are well, where ever you are]. I've tweaked the crust – added whole wheat flour and less sugar, but the filling is kept the same. I didn't want to change it at all.
*If you don't have a tartlet pan, you could probably substitute a muffin pan. At the coffeehouse these tarts were originally made with lovelier tartlet molds, which gave them a much more crisp, finished look. But they are  typically a bit larger, so you will have to adjust accordingly if you use those. I used a 12 cup tartlet pan with 1/4 cup capacity. This recipe makes 12 tartlets, although you will have dough leftover. You can either make 24 by doubling the filling, or save/freeze the dough for a later use.
for the crust
1 cup whole wheat flour
1 cup all purpose flour
1/4 cup sugar
1/2 teaspoon salt
1 cup [2 sticks] butter, cut into small squares
2 egg yolks
1 teaspoon vanilla
Put the flour, sugar, and salt in a food processor, and pulse until combined. Add the butter, and pulse until butter is the size of small peas, 8-10 pulses. Add the yolks and vanilla, and process until the dough starts coming together, about 10 seconds.
Place dough on a light floured surface, and gently kneed until dough forms a ball. Split dough in half, and refrigerate 20 minutes.
Preheat oven to 375. Very lightly grease a 12 cup
tartlet
pan [see note, above]* and set aside. Using one half of the dough, separate dough into 12 pieces. Gently pat the dough into each well of the tartlet pan, pressing them firmly to the sides and bottom. Pierce the bottoms of each tart with a fork several times. Line each little shell with parchment paper or foil and fill with baking weights. Bake tarts 15 minutes. Remove parchment [or foil] and weights and return the pan to the oven. Bake 2 or 3 more minutes, until crust is light golden brown. Remove and place on a wire rack. When cool to the touch, remove each tartlet from the pan and let cool completely on the wire rack.
for the filling
8 ounces cream cheese, soft
3 tablespoons sugar
2 tablespoons Amaretto liqueur
1 teaspoons vanilla extract
1/2 teaspoon almond extract
1 cup raspberries [or other berries]
In a standing mixer, mix cream cheese until smooth and no lumps remain. Add remaining ingredients, and mix together until combined. Spread evenly on cooled tart crust. Place raspberries on top of the cream, gently pressing them in. Chill until firm, about 30 minutes.