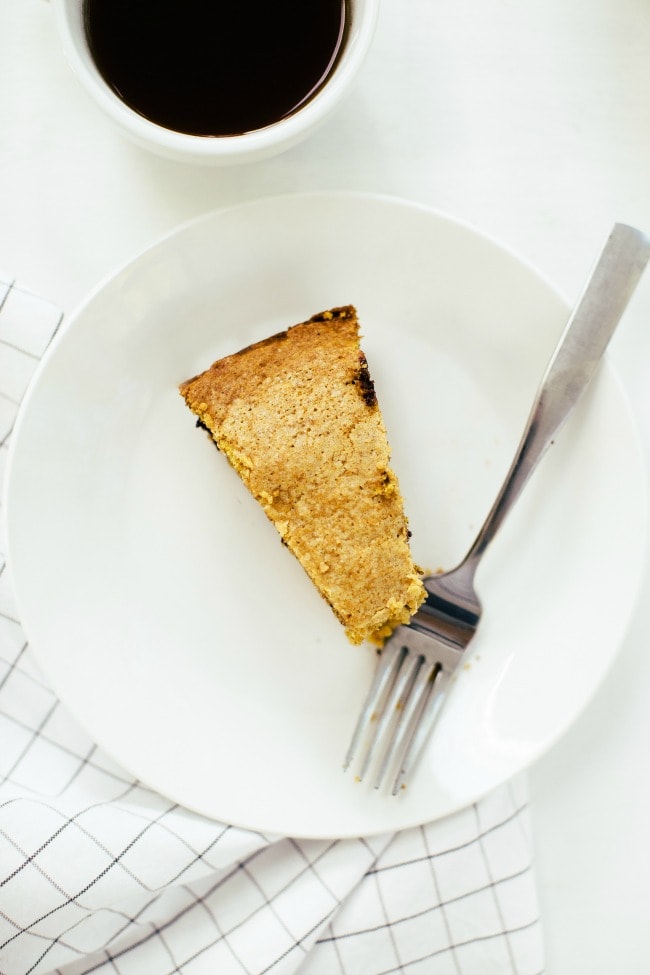 'Foreign coins,
skeleton keys,
old French primers,
small tin boxes –
any little thing
I can hold in my hand
that like a prayer says
be attentive
this is the way we live –
bits of blue glass
polished by waves
and saved
in a jar
in a drawer.'
-Richard Jones, The Blessing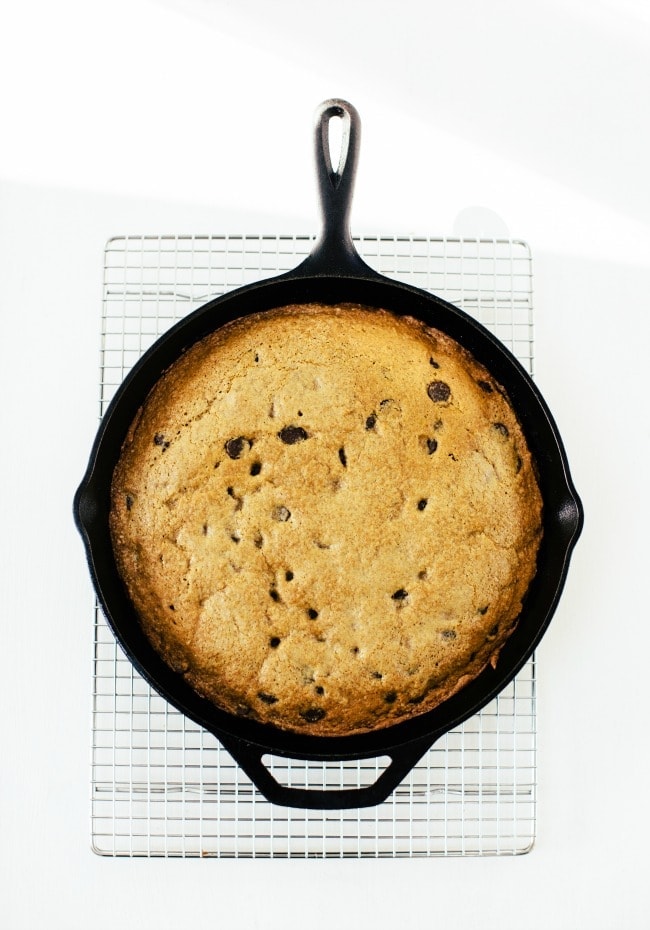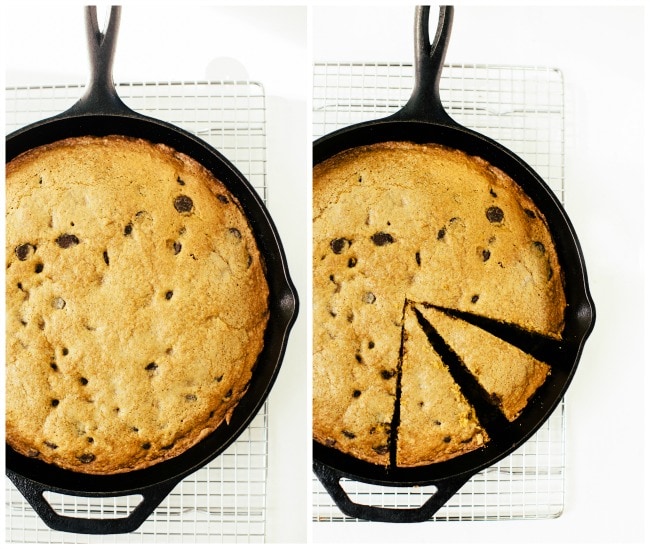 I'm going to now admit that I'm a big fan of pumpkin, and I don't shy away from using it once fall hits. So consider this your warning: there will be quite a few more pumpkin-themed recipes showing up here in the next couple months. Pumpkin and chocolate is one of the best combinations invented, I do believe. They are featured here in this pumpkin skillet cake, which is easy to put together, and perfect for any time of day: breakfast, snacking, dessert. All bases covered.
This skillet cake is another baking recipe I've created as a Pulses Ambassador this year. The United Nations has declared 2016 the International Year of the Pulse, and I've taken the Pulse Pledge, committing to eat pulses once a week for the next year. Pulses are beans, chickpeas, lentils and dry peas; leguminous crops that are good for your health and good for the environment. I'll be posting recipes involving them periodically this year, incorporating pulses not only in my savory cooking, but baking recipes as well. I'd love for you to join me! If the Pulse Pledge sounds interesting to you, you can read more about it here. It's a 10 week commitment, and it doesn't require elaborate baking: a serving of hummus and a bowl of soup are good ways to take them in, too. Also check out my Vanilla Lavender Cupcakes.
This post was sponsored by USA Pulses & Pulse Canada. All opinions are my own.
Pumpkin Skillet Cake with Yellow Pea Flour
1/3 cup (47g) yellow pea flour (store bought or homemade, see below)
1 teaspoon cinnamon
½ teaspoon nutmeg
½ teaspoon ginger
Pinch cloves
2 cups (284g) all-purpose flour
1 teaspoon baking soda
1 teaspoon baking powder
½ teaspoon salt
8 tablespoons (113g) unsalted butter, melted and cooled
½ cup canola oil
1 cup (198g) granulated sugar, plus more for sprinkling
½ cup (99g) brown sugar
1 cup pumpkin puree
3 large eggs
1 teaspoon pure vanilla extract
1 cup semi-sweet or bittersweet chocolate chips
To Toast the Yellow Pea Flour:
Place the pea flour, along with the cinnamon, nutmeg, ginger, and cloves, in a small skillet and toast over medium heat, stirring frequently, until the flour turns light golden brown and begins to smell 'toasty', 3-5 minutes. Take off the heat and move the flour to a small bowl. Set aside to cool. (Toasting the flour prior to using it can help mellow the flavor, which adds delicious taste without overpowering the cake. Also note yellow pea flour does not taste great raw, so the raw dough will not be one to nibble on).
Adjust an oven rack to the middle position, and preheat the oven to 350F. Lightly grease a 12-inch skillet.
In a small bowl, whisk together the cooled yellow pea flour, all-purpose flour, baking soda, baking powder, and salt.
In a large bowl, whisk together the melted butter, canola oil, granulated sugar, pumpkin, eggs, and vanilla. Add the flour mixture and stir until completely combined. Add the chocolate chips and stir until combined.
Pour the mixture into the prepared skillet and use an offset spatula or butter knife to even out the top of the batter. Place in the oven and bake 25-35 minutes, until a skewer or toothpick inserted into the middle comes out with just the slightest bit of crumb. Let cool before cutting and serving.
Making your own pea flour
If you have a high powered blender, making your own pea flour is easy to do at home. Add a bag of peas (about two cups) to your blender, and grind until the peas are broken down and a flour forms. I put my flour in a heavy duty ziplock bag and store in the freezer until needed.