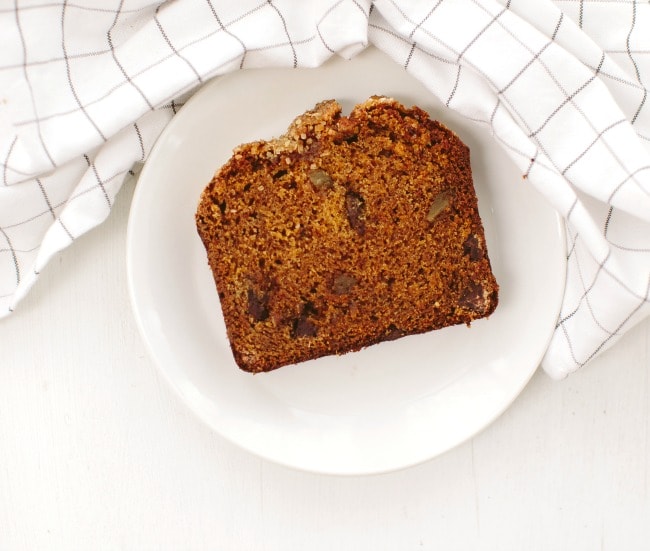 Happy Merry. I hope you and yours had a wonderful Holiday season, however it looked and was celebrated. We do Christmas here, and had a loud and lovely Christmas Eve with family, then ended up being rained in (which is very weird for Minnesota – freezing rain and howling winds, but no snow) Christmas Day. So we watched movies, ordered Chinese food (my father-in-law was nice enough to venture out), read books, and put together elaborate Lego sets. Both days were perfect, and I felt completely content as I fell asleep.
The tree was thrown out the day after Christmas, sadly. We picked a bad one this year (I blame it on 2016) and it needed to be out of our house. I usually hang on to those green pine needles as long as I can, not willing to let the jingle bells and the silent nights go. But it felt nice, actually, to pack everything up just a little early and start thinking about the New Year. I'm not really one for resolutions and crash dieting come January, but I do like to spend some time reflecting on what I hope for in the next year. I also like the feeling of a fresh start. After a whole month of too many cookies and too much peppermint bark, focusing on health and wholeness is a necessity. I enjoyed adding Pulses to my diet this year (although I will admit December didn't see as much of them), and want to carry out my Pulse pledge in 2017 as well.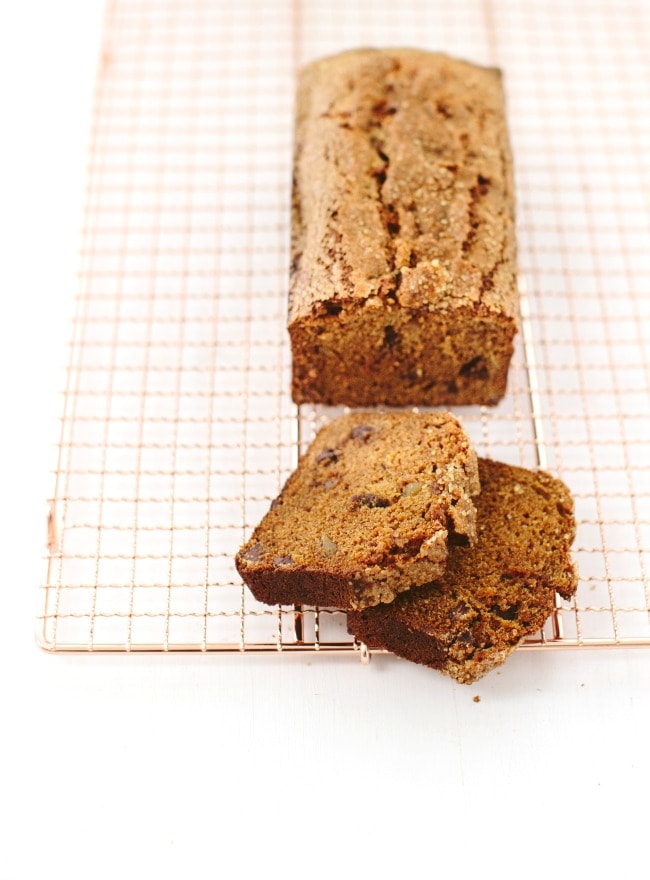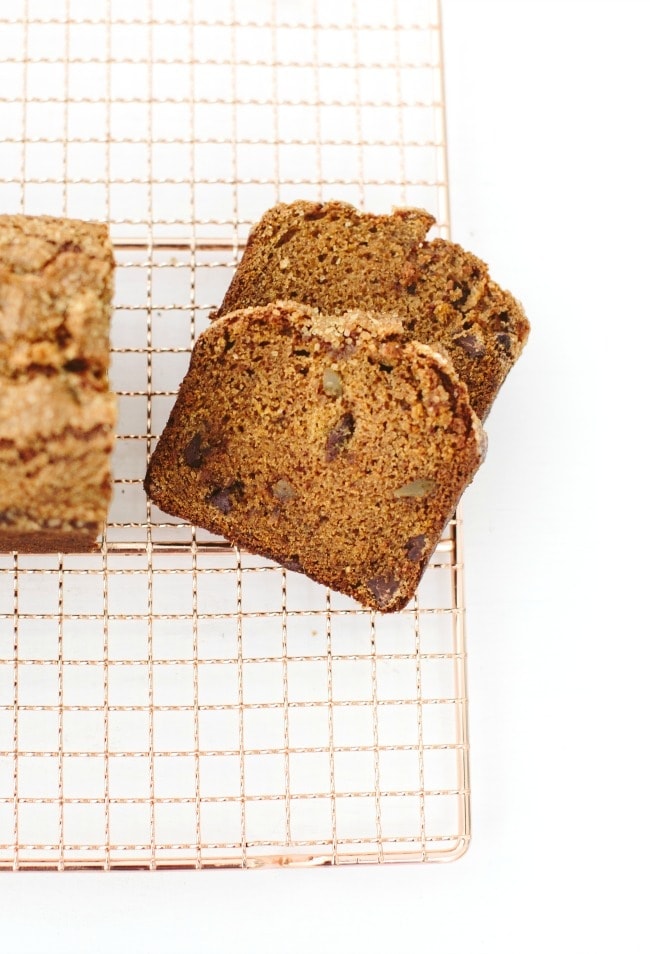 This pumpkin bread with chocolate is another baking recipe I've created as a Pulses Ambassador this year. The United Nations has declared 2016 the International Year of the Pulse, and I've taken the Pulse Pledge, committing to eat pulses once a week for the next year. Pulses are beans, chickpeas, lentils and dry peas; leguminous crops that are good for your health and good for the environment. I'll be posting recipes involving them periodically this year, incorporating pulses not only in my savory cooking, but baking recipes as well. I'd love for you to join me! If the Pulse Pledge sounds interesting to you, you can read more about it here. It's a 10-week commitment, and it doesn't require elaborate baking: a serving of hummus and a bowl of soup are good ways to take them in, too. Also check out my Vanilla Lavender Cupcakes.
This post was sponsored by USA Pulses & Pulse Canada. All opinions are my own.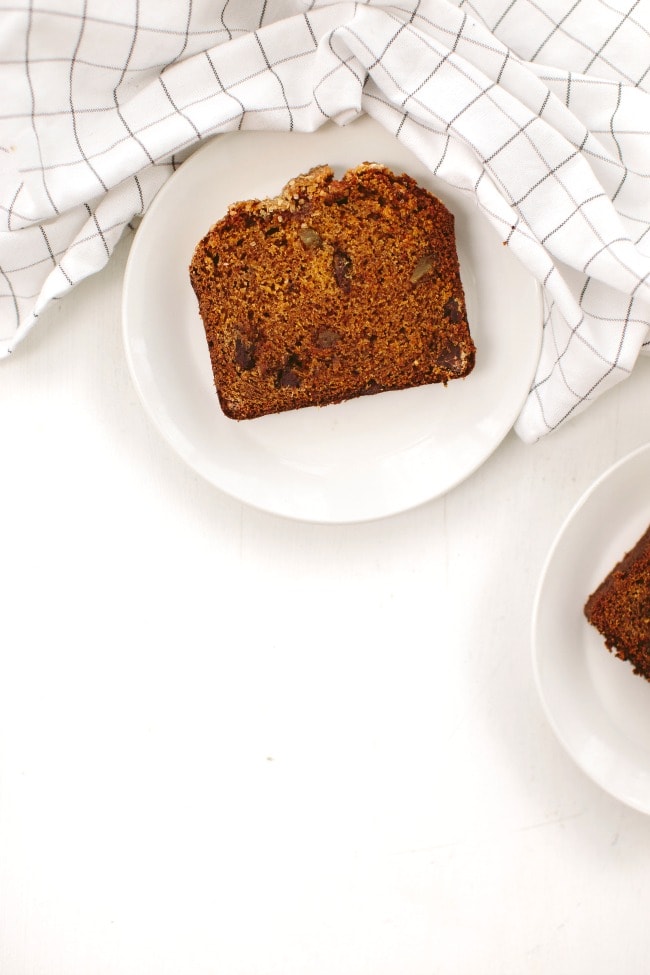 Pumpkin Bread with Chocolate and Ginger
The crystallized ginger gives this pumpkin bread with chocolate a spicy kick. If you aren't into that, you can omit it. I prefer baking this in a Pullman pan, but an 8 x 4 or 9 x 5 pan will work, too.
1/4 cup (35g) yellow pea flour
3/4 teaspoon cinnamon
1/2 teaspoon ginger
1/4 teaspoon nutmeg
1 1/4 cup (178g) all-purpose flour
1 teaspoons baking soda
1/2 teaspoon salt
2 large eggs
1 cup (198g) dark brown sugar
1/2 cup (99g) granulated sugar
½ cup canola oil
1 teaspoon pure vanilla extract
1 tablespoon black strap rum (optional)
1 cup (235g) unsweetened pumpkin puree
1/4 cup (45g) crystallized ginger, chopped
2 ounces bittersweet chocolate, chopped into bite-sized pieces
Adjust an oven rack to the lower middle position. Preheat the oven to 350°F. Grease an 8 by 4-inch loaf pan or a Pullman pan (what I used) and line with a parchment paper sling.
To Toast the Yellow Pea Flour:
Place the pea flour in a small skillet and toast over medium heat, stirring frequently, until the flour turns light golden brown and begins to smell 'toasty', 3-5 minutes. Take off the heat and move the flour to a small bowl. Set aside to cool. (Toasting the flour prior to using it can help mellow the flavor, which adds delicious taste without overpowering the cookies. Also note yellow pea flour does not taste great raw, so the raw dough will not be one to nibble on).
In a medium bowl, whisk the flours, cinnamon, ginger, nutmeg, baking soda, and salt. Set aside.
In the bowl of a stand mixer fitted with a paddle, beat the eggs on medium high until pale yellow and doubled in size, 2 to 3 minutes. Add the granulated and brown sugars, and beat on medium for two minutes. Add the canola oil, vanilla, black strap rum, and pumpkin, and mix together on low speed until incorporated. Scrape down the sides of the bowl and add the flour mixture. Mix on low until combined and no lumps in the batter remain. Add the chocolate and ginger and mix on low until just combined.
Pour the batter into the prepared pans and bake 50-60 minutes, until a wooden skewer or toothpick inserted in the center comes out clean. If at any point the top is browning too quickly, lay a piece of aluminum foil over it.
Move the bread to a wire rack, and let the bread cool in the pan for 20 minutes. Using the parchment sling, lift the loaf out of the pan, peel off the paper, and set on a wire rack to finish cooling.