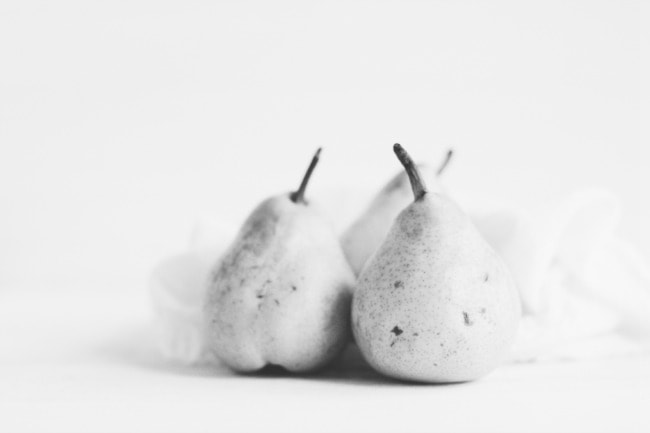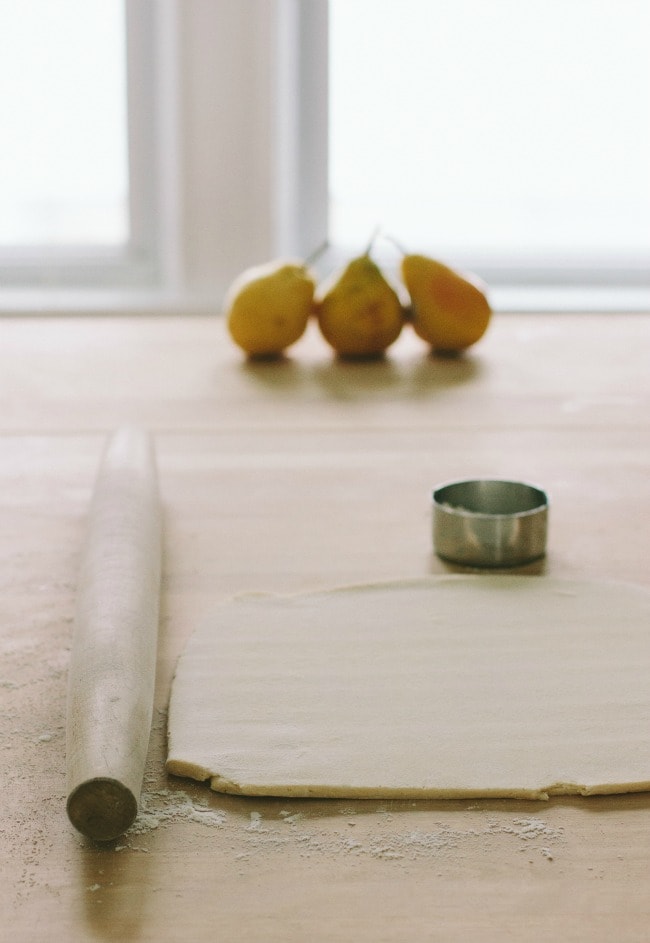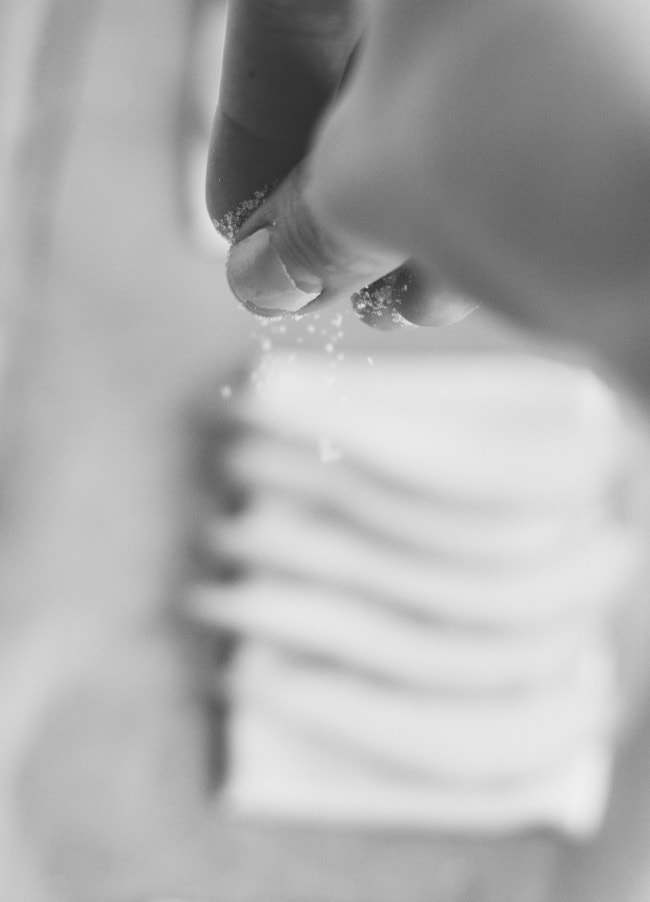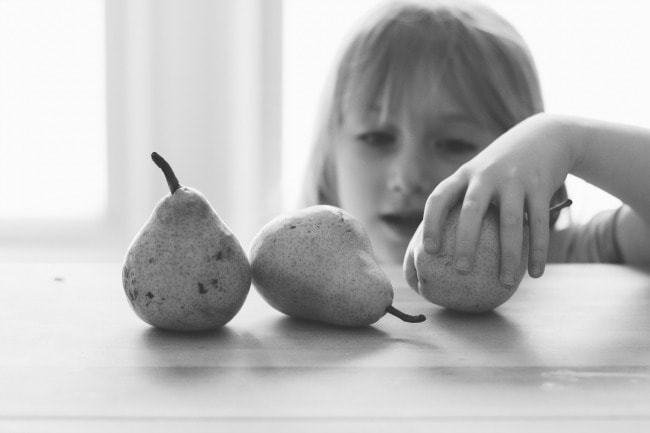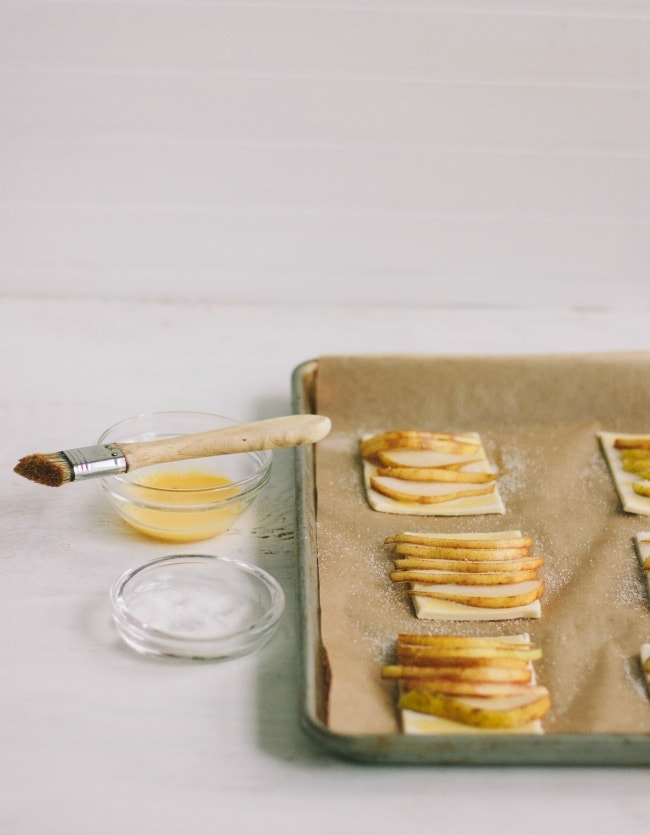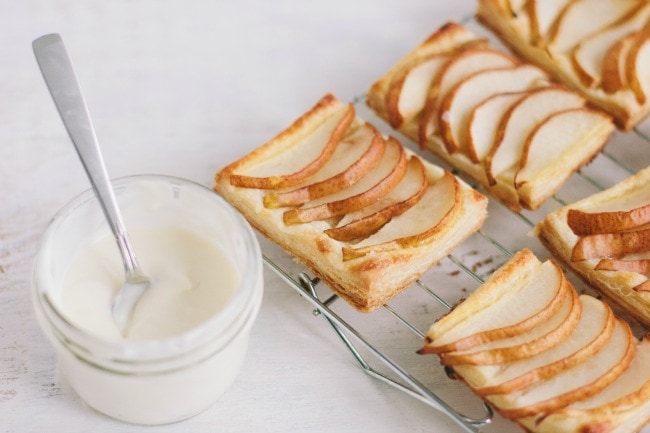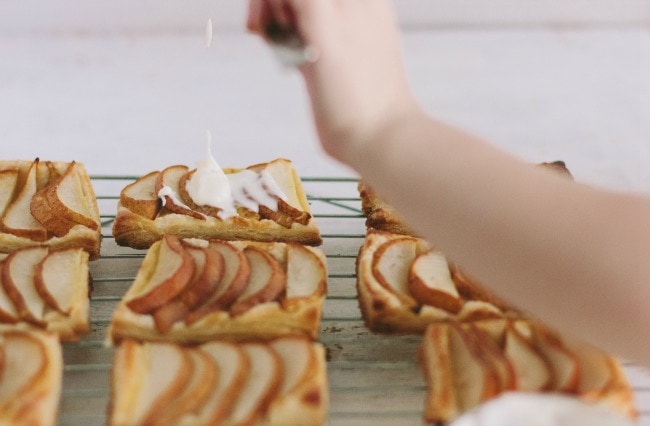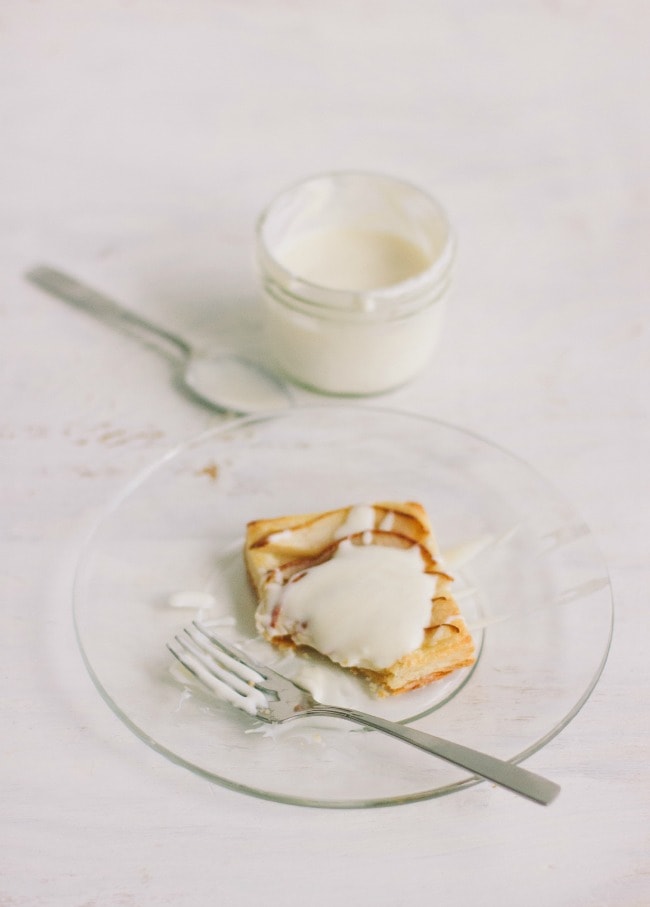 If you suddenly and unexpectedly feel joy, don't hesitate. Give in to it. There are plenty of lives and whole towns destroyed or about to be. We are not wise, and not very often kind. And much can never be redeemed. Still life has some possibility left. Perhaps this is its way of fighting back, that sometimes something happened better than all the riches or power in the world. It could be anything, but very likely you notice it in the instant when love begins. Anyway, that's often the case. Anyway, whatever it is, don't be afraid of its plenty. Joy is not made to be a crumb. – Mary Oliver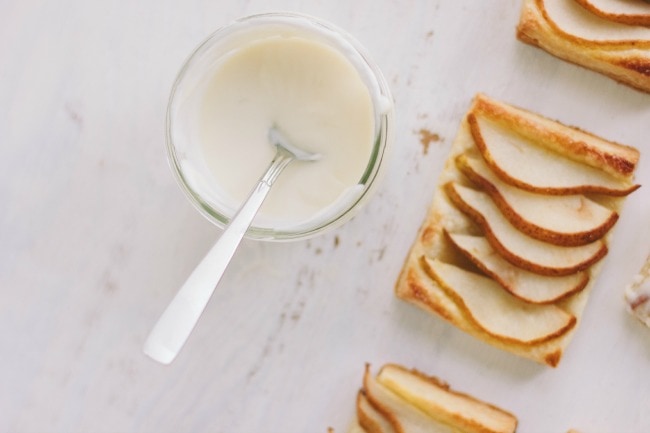 Pear Tarts with Honey-Bourbon Crème Fraîche
Inspired by Martha Stewart's Pies & Tarts
I did use homemade puff pastry here, which I highly recommend. Store bought will work fine, but the taste of homemade is far superior. I used the recipe from Sarabeth's Bakery, an excellent cookbook. I didn't peel my pears, but if you aren't crazy about the skin, feel free to do so. You could also make this into a large tart – just keep it in a 12 inch square and don't cut into rectangles. A 1-inch border would also be nice on a larger tart, however, you will probably need more pears. And, the honey-bourbon crème fraîche really makes this. If you can't find crème fraîche, I've found sour cream to be a good substitute.
1 sheet of puff pastry
3-4 Bartlet pears, sliced thin
egg wash (one egg yolk mixed with 1 tablespoons water and a pinch of salt)
sugar for sprinkling
Preheat oven to 400. Line two baking sheets with parchment paper.
Lightly flour your work space, and roll the puff pastry out to a 12 inch square, trimming if needed. Cut the dough into twelve 3-by-4 inch rectangles. Transfer the rectangles to the prepared baking sheets. Line the rectangles with pear slices, overlapping them slightly, about 5-6 per rectangle. Brush any exposed edges with the egg wash, and sprinkle the tarts with sugar (1-2 tablespoons altogether). Bake the tarts until golden brown, 20-25 minutes. Transfer to a wire rack and let cool. Serve with crème fraîche (recipe follows).
crème fraîche with honey and bourbon

1 cup crème fraîche
2 tablespoons honey
1 tablespoon bourbon
Mix all three ingredients together. If the crème fraîche seems a bit too 'loose', chill for 20 minutes before serving.