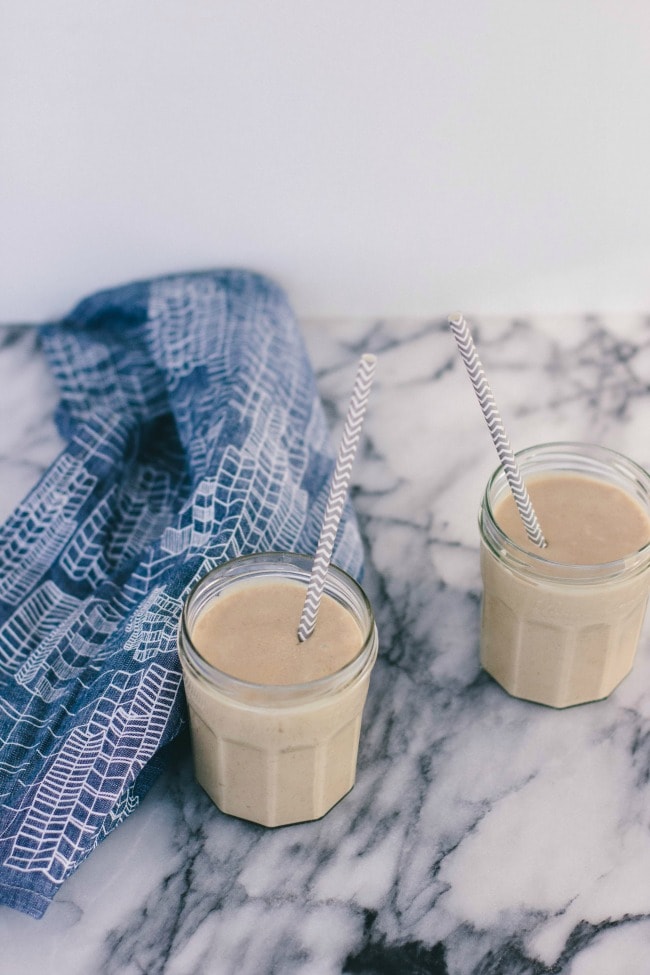 A few months back I took part in With Food + Love's "21 Days to Lean and Green" program. It's a three week mind and body reboot, focusing on slowing down and putting yourself, and your health, first. It was a great experience. Sherrie is a constant and thoughtful encouragement, and in that short time she gave a lot of great tools to help me stop and think about not only what I am eating, but why I am eating it. If you are looking for a little New Year motivation to work on healthy eating habits, this is a great place to start. The course consists of a 45 minute coaching session, 100+ plant-based seasonal recipes, unlimited email support, great handouts and resources, plus much more (which you can read about here). While my healthy eating is constantly in flux, I've found myself going back to recipes and handouts from this program when I need to refocus. There are also a few things Sherrie spoke to me over the phone that were so helpful to my personal food struggles, and they have really inspired me make better choices in my daily life.(Sherrie's next session is starting soon, and if you sign up now and mention this post, you can take 10% the Lean and Green program.)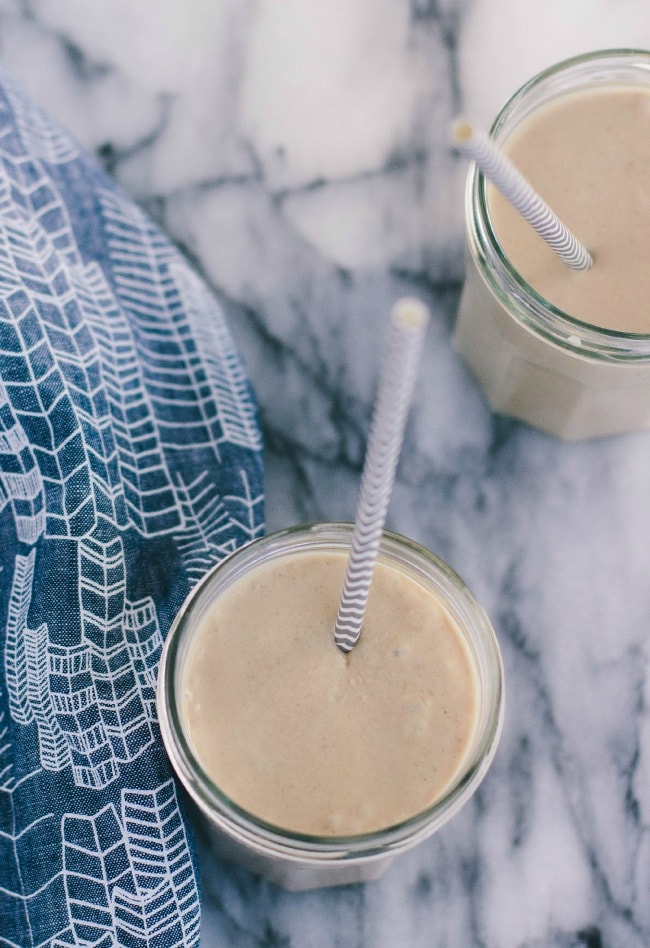 Peanut Butter-Banana-Coffee Shake
This peanut butter shake is a little revamp of Sherrie's Chamomile and Coconut Mango Milkshake.
Start with 1/4 cup coffee – add more if more liquid is needed. A handful of cacao nibs would also be good here.
1/2 cup coconut cream
1/4-1/2 cup cold coffee
2 bananas, frozen and cut into pieces
2 tablespoons peanut butter
1 tablespoon honey
1/2 teaspoon vanilla extract
a good pinch of salt
Combine all the ingredients in a blender, and blend until combined. (If the mixture is too thick, add more coffee a little bit at a time. Milk could also be added.)
To make the coconut cream: Refrigerate a can of full fat coconut milk for at least 2 hours. Once chilled, the liquid will sink to the bottom and the coconut cream will stay on the top. Open the can and scoop out a 1/2 cup.