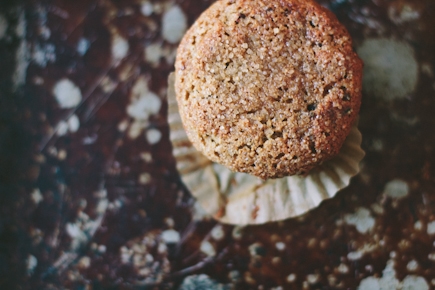 When we moved into our house the kitchen we acquired was painted a light beige, but I was way into green [everything was green!] and so I slapped asparagus paint on the walls, loving the shock of color every time I walked into the room. I had come from years of dorm rooms and apartments that were entirely white, and I lamented at the lack of color in my life. So our house was redecorated in every room, in bright green, burgundy, and blue.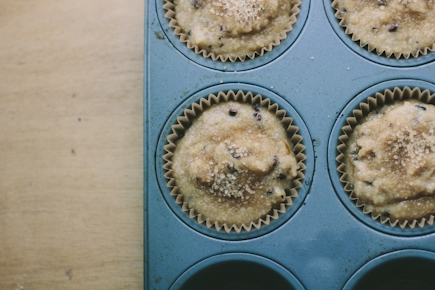 But now, this week, we are almost done painting the kitchen white; the ceiling, walls, and woodwork are all the same. Seven years into this space and the loud hues had begun to tire my eyes, make me weary. Stepping into January's cold winter mornings, I find myself lingering at the kitchen table, soaking in the new white space, a clean slate. The walls seem to be one with the high piles outside: snow and ice and paint all blend together. I sit by the small fire there in our kitchen and stare out the window, recalling all the mornings I was young, I was a pioneer. I left new tracks in the fresh snow, undaunted by the wind or cold…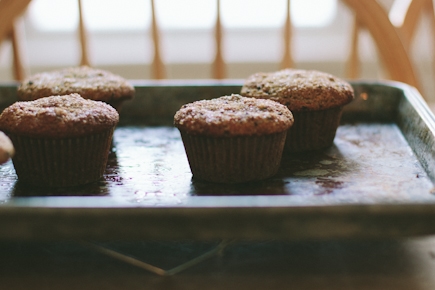 gluten-free honey coffee cacao muffins
These muffins are adapted from Roost. I only made a few changes: I used olive oil instead of ghee, and I added 1/4 cup strong, cold coffee and 1 teaspoon vanilla to the wet ingredients, and then added 2 tablespoons of cacao nibs to the dry ingredients. I also sprinkled them with a little sugar in the raw before baking.
I really, really like these muffins. They were made for a New Years Day brunch, and trumped the blueberry scones I had also made. Such a great little treat!