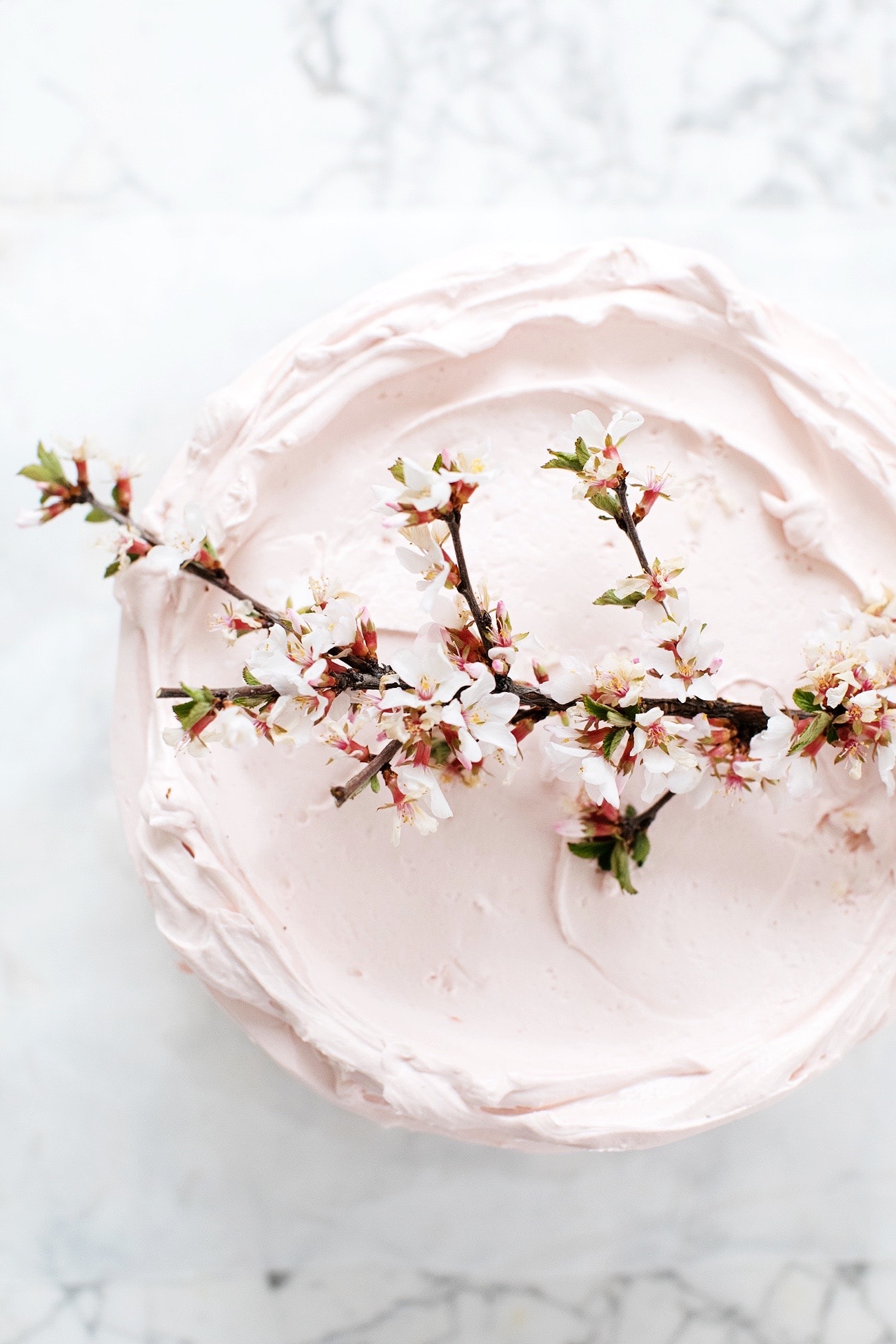 I've been making cakes (and cakes and cakes and cakes) for my cookbook, and I think I am almost done with that chapter. Almost. I think. I can't stop myself from constantly tinkering with recipes and my family, my neighbors, and everyone at my husband's office is officially tired of eating cake. But! I did make the yellow cake of my dreams, and yesterday I got the chocolate cake just right. I will need make it again tomorrow, just to be sure. Progress is exciting. This is my buttermilk cake.
Buttercream is also being worked on. I started with the rhubarb buttercream I made last year; switching out strawberries for the rhubarb. It turned out lovely, and my daughter and I were enamored with the pale pink frosting.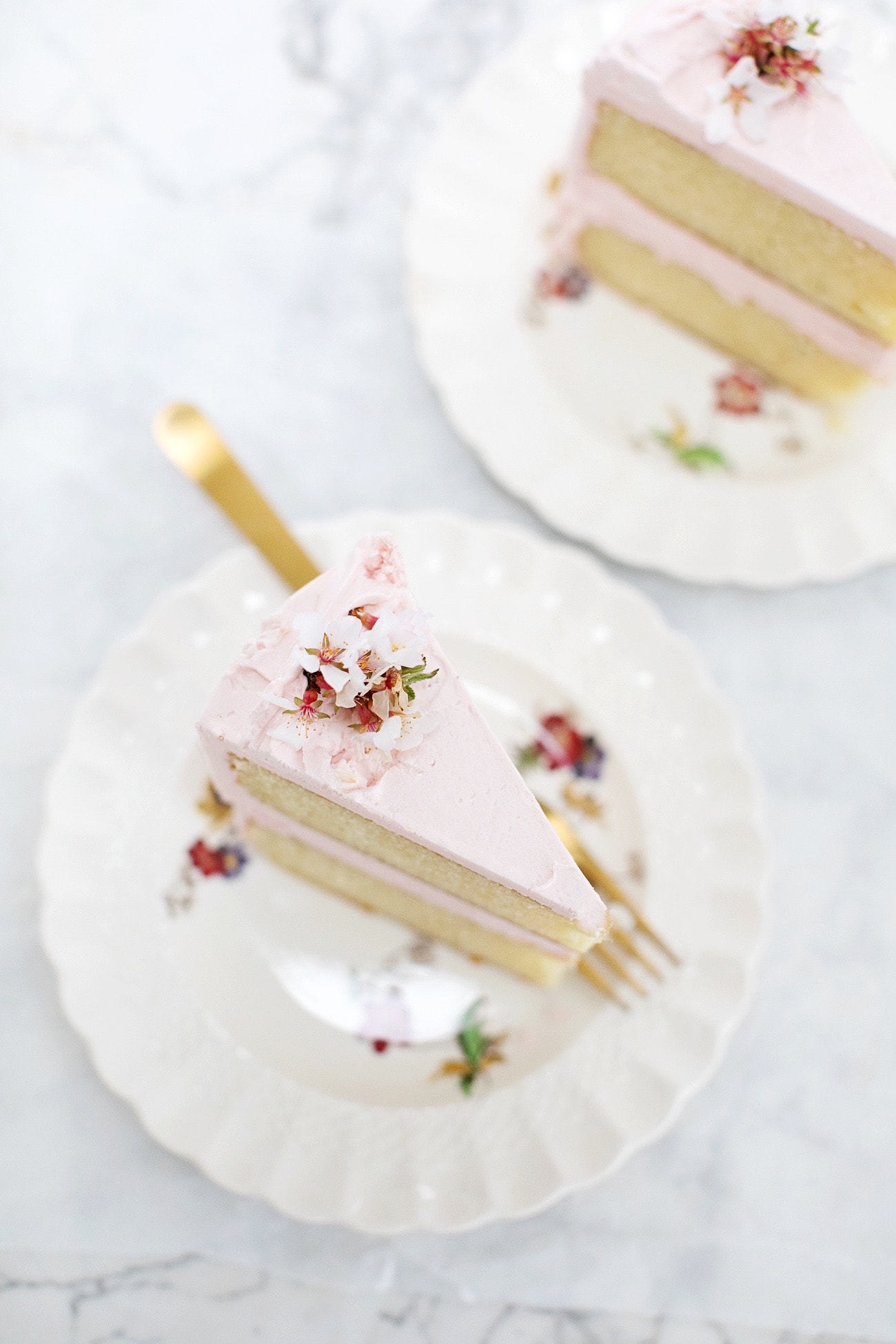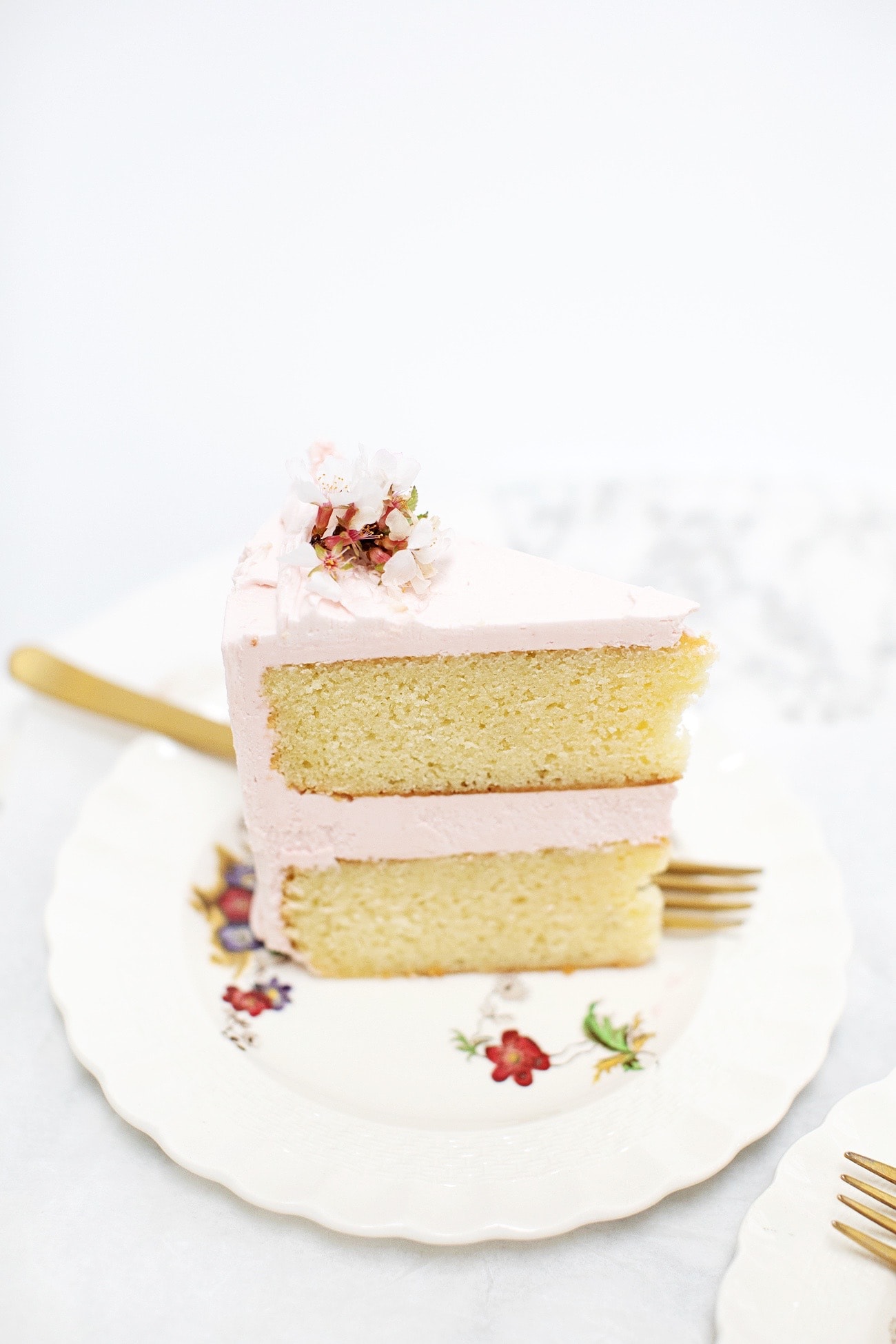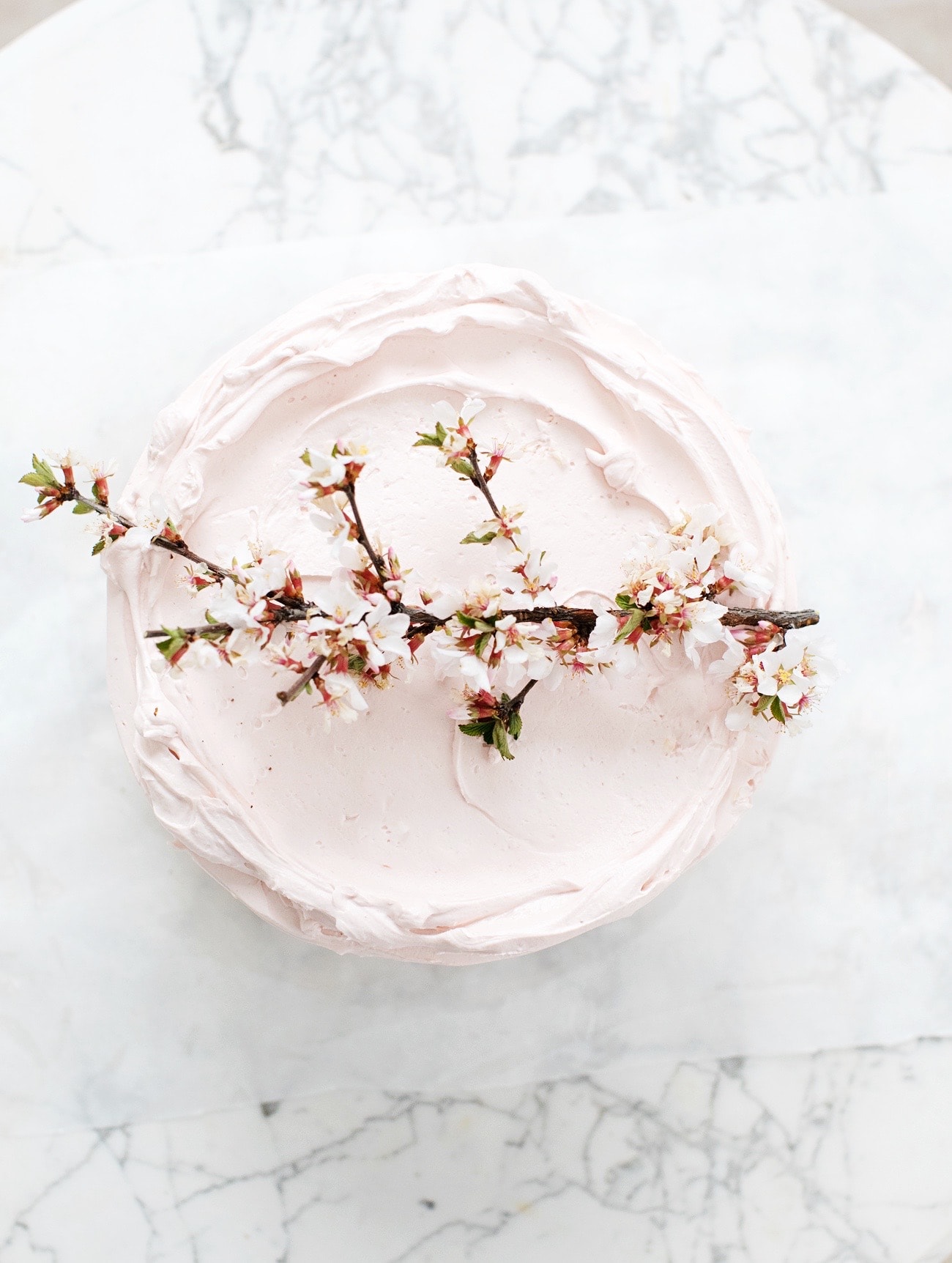 You can also make cupcakes! I like to top these with fresh strawberries, cut in half.