This Is Just To Say
I have eaten
the plums
that were in
the icebox
and which
you were probably
saving
for breakfast
Forgive me
they were delicious
so sweet
and so cold
-William Carlos Willams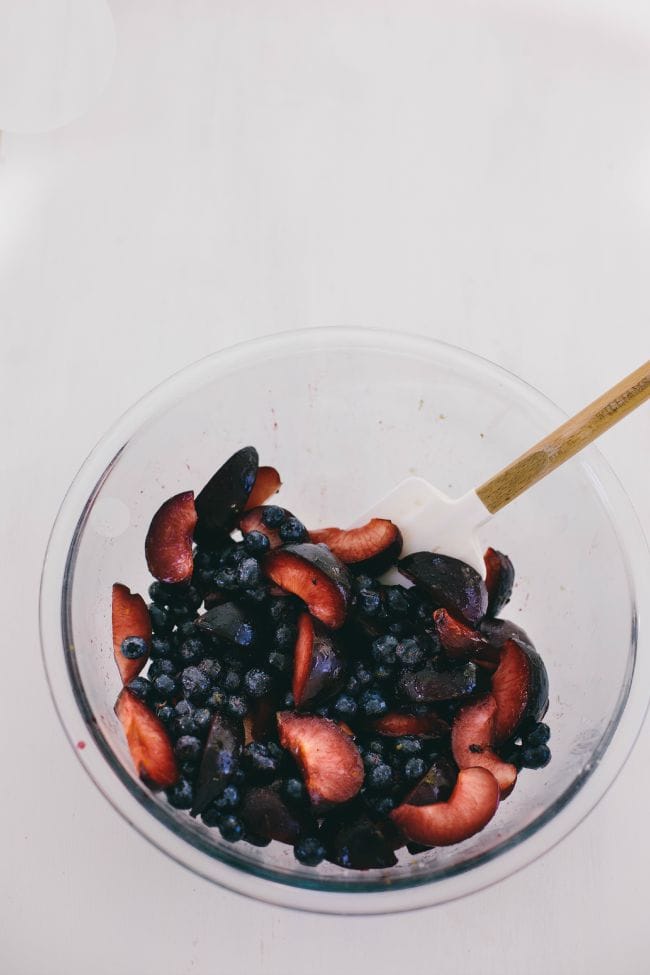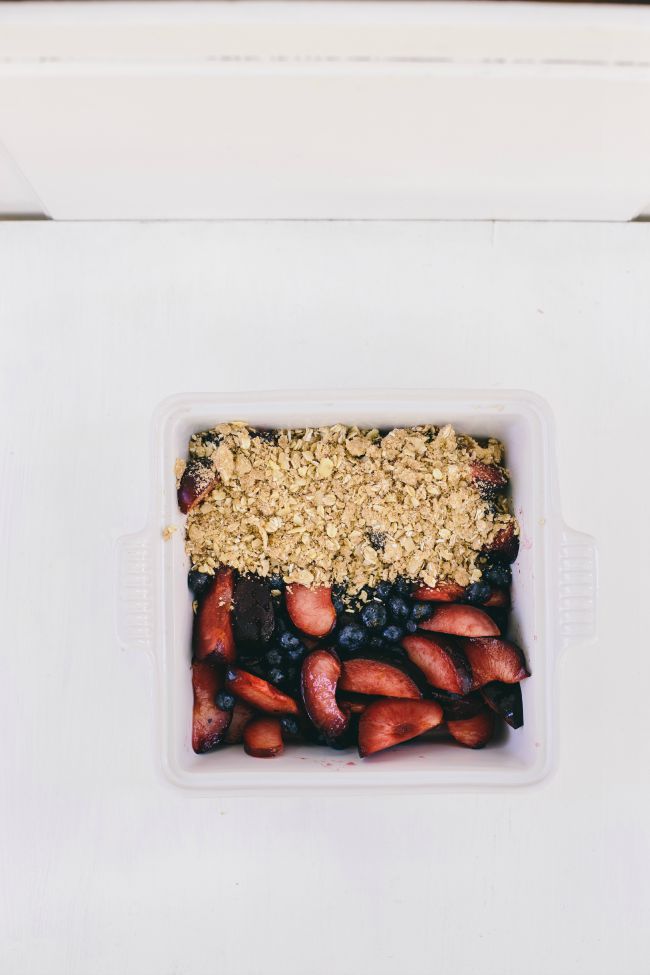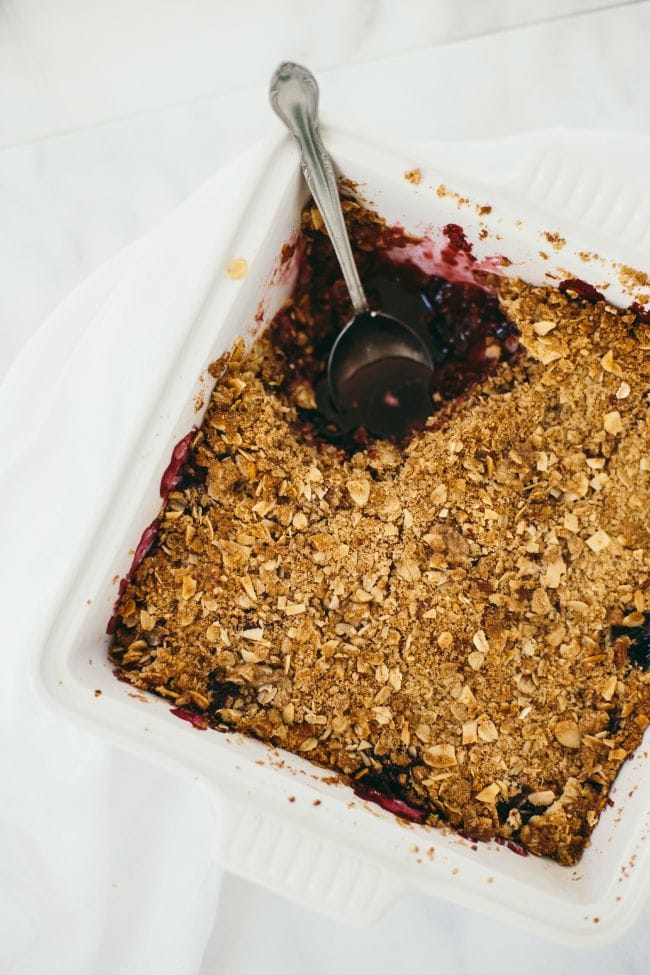 I couldn't resist posting that Williams poem to go along with a recipe involving plums. I'll never forget reading it for the first time in my 9th grade English class, and becoming immediately enamored with playful poems that didn't rhyme or seem to follow any rules. I went home and tried to mimic his style in pages of my journal, writing the worst poems known to man. But the attempts were sincere, and somewhere in my box of memories there is a stack of poems about peaches, plums, and dreamy boys who never noticed me.
Plums do make a good breakfast, however, and if you happen to have some of this crumble left over the next day, heating it up and topping it off with a little yogurt (or ice cream) is definitely a good idea. This summer crumble comes from Kate Doran's new book, Homemade Memories. Highlighting favorite childhood treats: ice creams, cookies, doughnuts, pudding pots, cakes, and every sugar-dusted possibility in between, it's a collection of recipes perfect for any nostalgic baker. (Side note: I may have to give in and add this dish towel to my collection at some point.)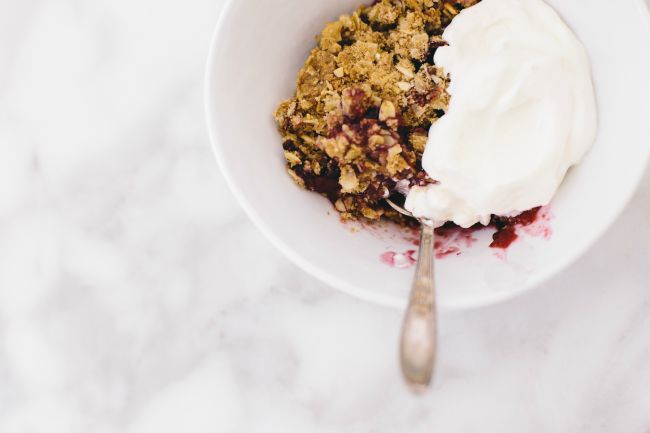 Blueberry, Almond, and Plum Crumble
adapted from Homemade Memories by Kate Doran
for the fruit
3 cups | 350 g blueberries
4 cups | 457 plums (about 6), stoned and sliced into 3cm chunks
1 tablespoon brown sugar (you made need more if the fruit is very tart)
1 tablespoon cornflour
juice of 1 lemon
for the crumble
3/4 cup | 100g all-purpose flour
7 tablespoons | 90 g cold butter, cubed
3/4 cup | 85g rolled oats
1/3 cup | 65g brown sugar
1 cup | 80g sliced almonds
1 teaspoon vanilla extract
1 teaspoon cinnamon
1/2 teaspoon ground ginger
pinch of salt
1 tablespoon demerara sugar (brown sugar will work, too)
Preheat the oven to 350F | 180C.
In a medium bowl, combine the blueberries, plums, sugar, cornstarch, and lemon juice and toss gently until evenly coated. Transfer to a 9-inch baking pan.
In a medium bowl, combine the flour and butter. Rub in the butter with your fingertips until you have a sandy mixture with a few larger lumps. Use the end of a kitchen knife to stir in the oats, sugar, almonds, vanilla, spices, and salt to form a loose, crumbly dough.
Sprinkle the crumble mixture over the fruit without packing it down, followed by the demerara sugar. Bake for 30-35 minutes or until the top is crisp and golden and the fruit is bubbling around the edges. Remove from the oven and allow to cool for 10 minutes before serving.