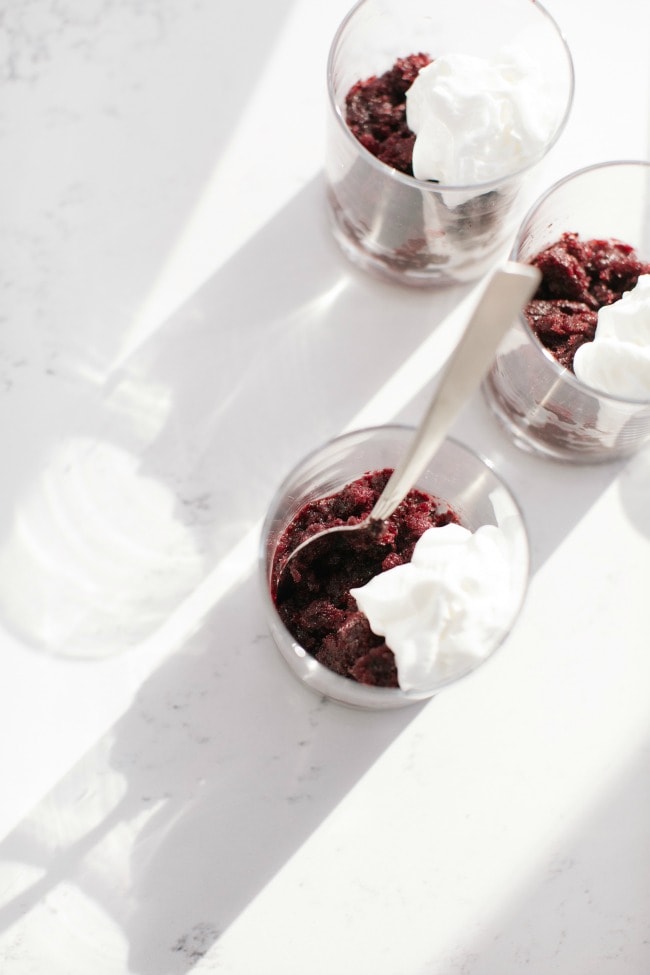 "I spent the afternoon in the drawing-room of the flat. I read a little – there were some very serious American magazines, not like the ones Miss Marcy had. But most of the time, I just thought. And what I thought about most was luxury. I had never realized before that it is more than just having things; it makes the very air feel different. And I felt different, breathing that air: relaxed, lazy, still sad but with the edge taken off the sadness. Perhaps the effect wears off in time, or perhaps you don't notice it if you are born into it, but it does seem to me that the climate of richness must always be a little dulling to the senses. Perhaps it takes the edge off joy as well as off sorrow." – Dodie Smith, I Capture the Castle
*************
I cruised through reading I Capture the Castle (affiliate link) this week — it was charming and quirky, and I highly recommend it. The above lines from the book have been haunting me the last two days, as I ponder joy and sorrow, too much and not enough. Does convenience and comfort take away from the real pleasures and purposes of life? This has absolutely nothing to do with a sparkling amethyst granita, so I will clumsily tie together my inner musings with this delicious, slushy drink that I also made this week. It is from the pages of Pretty Simple Cooking (affiliate link), a new cookbook from Alex and Sonja Overhiser (or, otherwise known as A Couple Cooks). I've had the pleasure of knowing Sonja and Alex for awhile now — they visit Minneapolis a few times a year, and we've had some epic get togethers (seven hour brunches and Faux Martha pizza parties, to name a few). Their new book is lovely, filled with recipes that 'balance beautiful, creative recipes with accessible concepts." I highly recommend checking it out.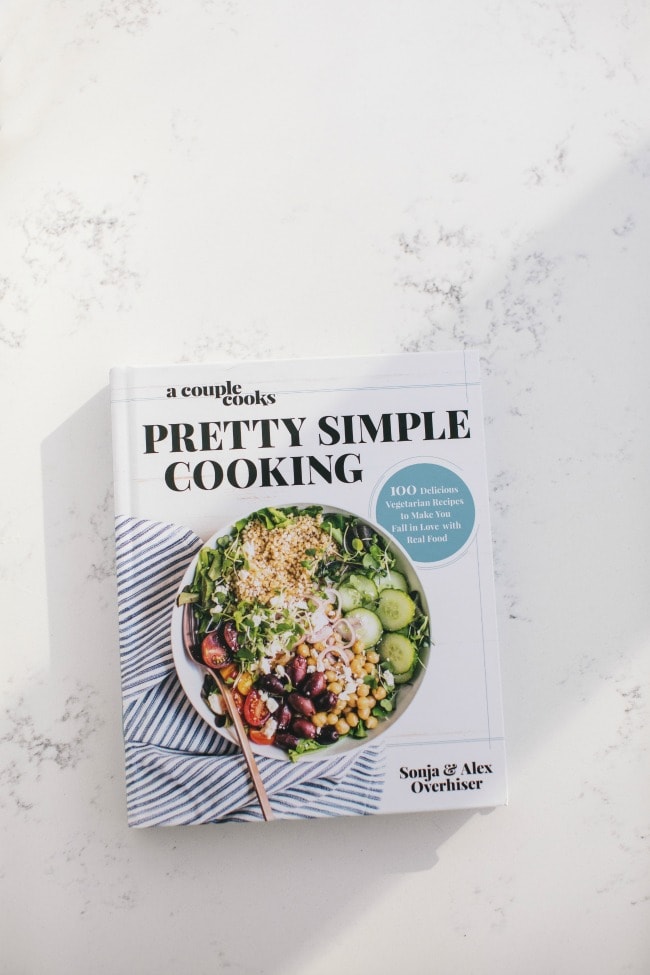 Sparkling Amethyst Granita
From Pretty Simple Cooking (affiliate link) by Sonja & Alex Overhiser
Notes: If blueberries aren't available, substitute 12 ounces frozen mixed berries for a comparable flavor. You can strain the blueberry puree to get rid of the seeds (this will take some work, but I think I would do it next time so there weren't seeds in my teeth after each sip, ha). A dollop of whipped cream is great in each glass, too.
2 tablespoons lime juice (from 1 large lime)
2 1/2 cups (12 ounces) fresh blueberries
1/2 cup water
3 tablespoons pure maple syrup
1/4 teaspoon pure vanilla extract
1/8 teaspoon nutmeg
Juice the lime. Combine all the ingredients in a blender and puree on high for about 1 minute until fully combined into a smooth, dark purple liquid. Taste and adjust the lime or maple syrup if desired.
Pour the liquid into a 13 x 9-inch baking dish. Freeze 2-3 hours until mostly hardened, then scrape with a fork into a fluffy, slushy texture. Serve immediately or if desired, freeze until serving. If very icy, thaw slightly before serving.
What I did:
I set out to make this amethyst granita and then realized, after blending the blueberries into a puree, that I did not have any maple syrup or lime on hand. Of course! So I made a simple syrup (1 cup water, 1 cup sugar, and a good pinch of salt — boiled together until the sugar is dissolved) and used that with the blueberries (don't add the 1/2 cup water called for if going this route, just add 1/2 cup simple syrup, then taste to see if the granita needs more sweetener, and add as needed). Then I added lemon juice just to brighten the flavor – about 1 teaspoon at a time until I liked the flavor. It was sweet and tasty, although maybe not as healthy. And, I did throw in 2 tablespoons of vodka in one of the glasses — delicious.
Find more drink recipes here.