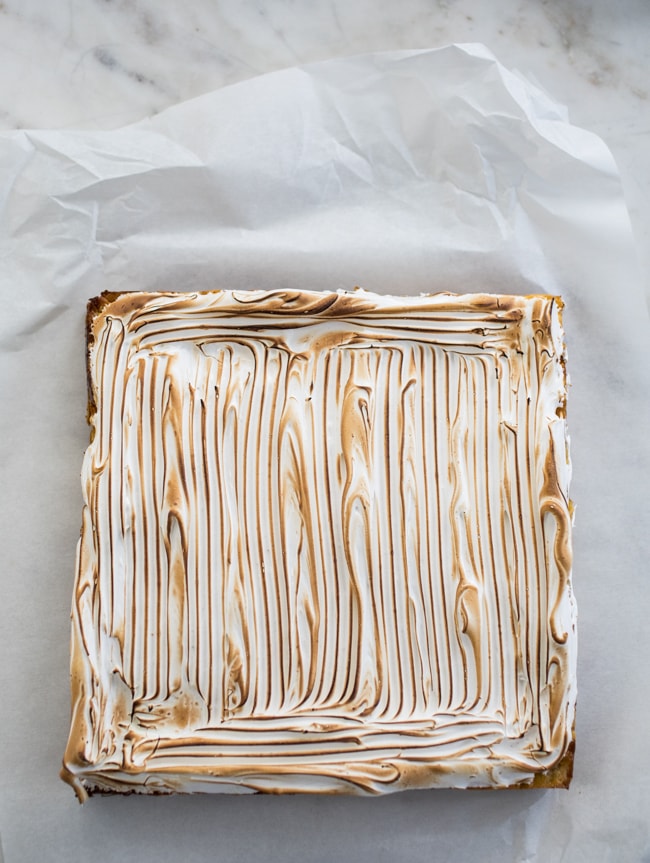 I've been working hard the last few weeks on finishing up projects, finishing book edits (my cookie book comes out October 2020!), working on posts for Breadin5, and helping my kids with distance learning (which seems like another full-time job). I haven't had much time to bake from some of the beautiful cookbooks I received the last few months, but I finally was able to sneak in some time and made these beautiful meyer lemon meringue bars from Susan Spungen's new cookbook Open Kitchen (affiliate link). Susan's book is about the "concept of 'get-ahead cooking.' Once you discover the joy of getting ahead, you will be come a planner even if you never were before…[c]ooking is how you learn to be a good cook. Just like everything else, cooking is a practice, so as you keep cooking you'll find yourself getting more and more comfortable and better and better at it."
****
A few things:
*My friends over at Pure & Clear are now offering delivery for not only their unique ice and crystal clear ice, but also from other local Minneapolis businesses. Such as! Patisserie 46 macarons, Baker's Field flours, and MilkJam Ice Cream, along with other great local brands. They also ship nationwide.
*My friend Jess recorded this beautiful song over on Instagram.
*I watched the new Emma movie and absolutely loved it. It was perfectly quirky and charming. It inspired me to also reread the novel.
*I have been highly enjoying this Ella Fitzgerald cd. I also have this 'chill Ella Fitzgerald mix' over on itunes.
*My friend Zoe Francois is in this month's issue of Bake From Scratch!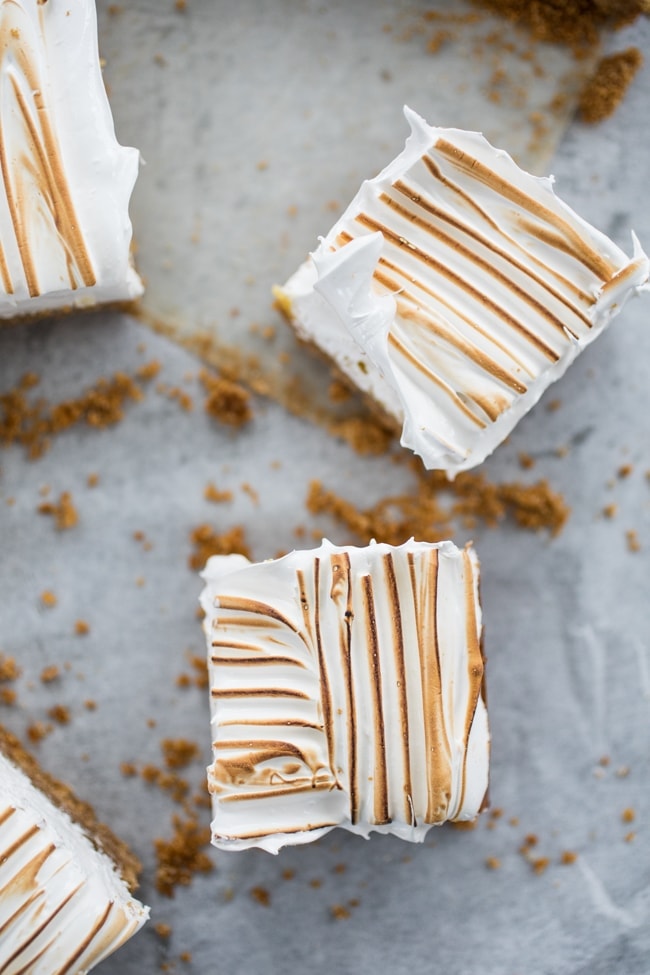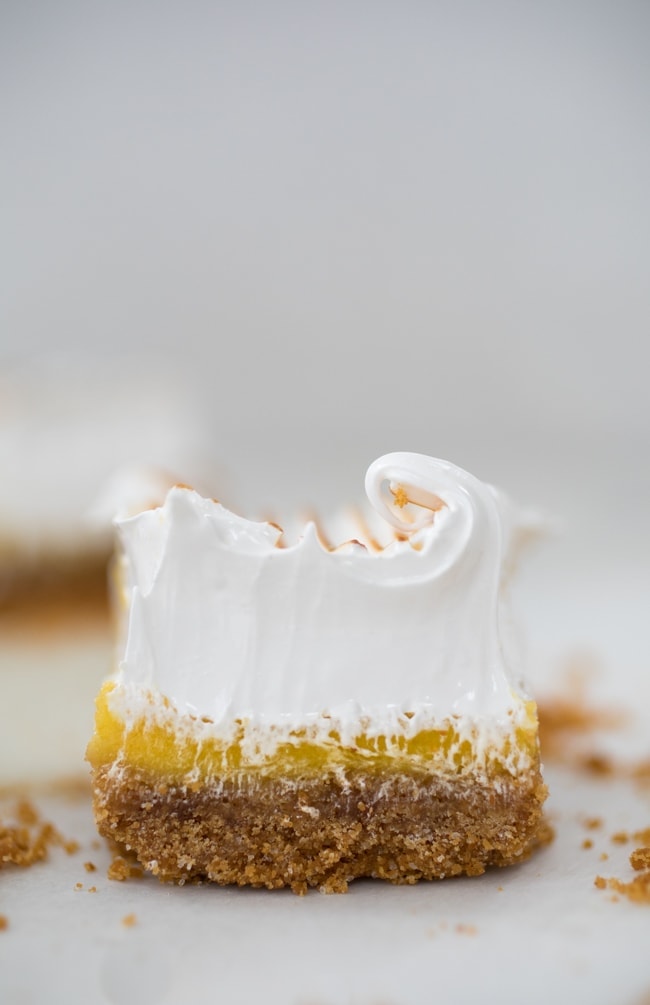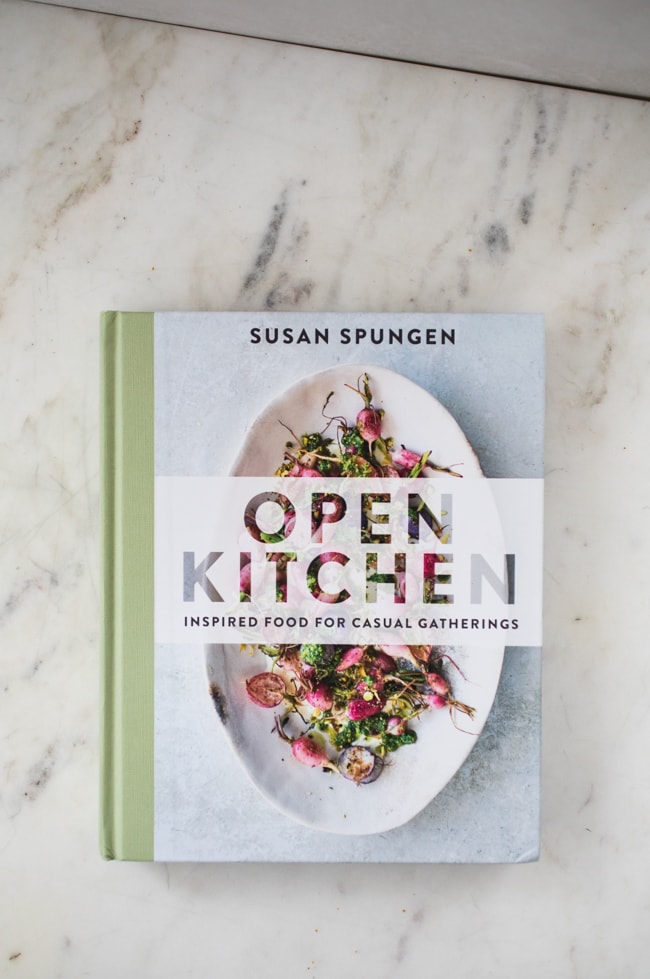 Whole Meyer Lemon Meringue Bars
From Open Kitchen by Susan Spungen (affiliate link)
Crust
9 whole graham crackers (1 package), broken into pieces (or 1 1/2 cups [150 g])
1/4 cup [50 g] granulated sugar
Large pinch of salt
5 tablespoons unsalted butter, melted
Filling
1 whole (preferably organic) Meyer lemon, scrubbed
Juice of 1/2 regular lemon (1 tablespoon)
4 large egg yolks
8 tablespoons [1 stick | 113 g] unsalted butter, melted and cooled
1 cup [200 g] granulated sugar
1 teaspoon pure vanilla extract
Pinch of salt
Meringue
4 large egg whites
1 cup [200 g] granulated sugar
1/2 teaspoon pure vanilla extract
Pinch of salt
For the crust
Preheat the oven to 350F [180C]. Line an 8 by 8 in [20 by 20 cm] baking pan with two pieces of parchment trimmed to fit, going in both directions, with some extra hanging over for easy removal of the bars later.
Place the graham crackers, sugar, and salt in the bowl of a food processor and process until the fine crumbs form. Add the melted butter and pulse until well blended. It should look and feel like wet sand. Transfer to the prepared pan and mix it up with your hands to make sure the butter is well distributed. Press into the pan, going up the sides a bit, and bake for 10 minutes, or until just golden. Let cool while you make the filling.
For the filling
Trim the stem end of the whole lemon and cut it into 8 pieces. Remove the seeds. Add to a blender jar (preferably a high speed blender) along with the lemon juice, egg yolks, butter, sugar, vanilla, and salt and blend until very smooth. Pour over the crust (it's ok if it's still warm) and bake for 30 minutes, or until it is bubbling and browning around the edges. It won't look at all set, but it will set up as it cools. Place on a cooling rack. After about 10 minutes, run a small, sharp knife around the edges. Cool completely, then chill until cold. When completely chilled, carefully remove the parchment and, using a spatula, transfer to a small baking sheet (you can do this just before adding the topping).
For the meringue
A few hours before serving, make the topping. Combine the egg whites, sugar, vanilla, and salt in the metal bowl of a stand mixer and set over a pan of simmering water. Keep the mixture moving, using a whisk or the whisk attachment, until the sugar is completely melted and it's hot to the touch (or 160F). Transfer to a stand mixer and beat on high speed until glossy and very stiff, 2 to 3 minutes. Transfer to the top of the lemon bars, smooth out, and use a large serving fork to create a pattern in the meringue.
When you're ready to finish, use a kitchen torch to brown the meringue (you can use a broiler, too). Refrigerate until ready to serve. Cut into 12 to 16 squares, depending on how large you want them.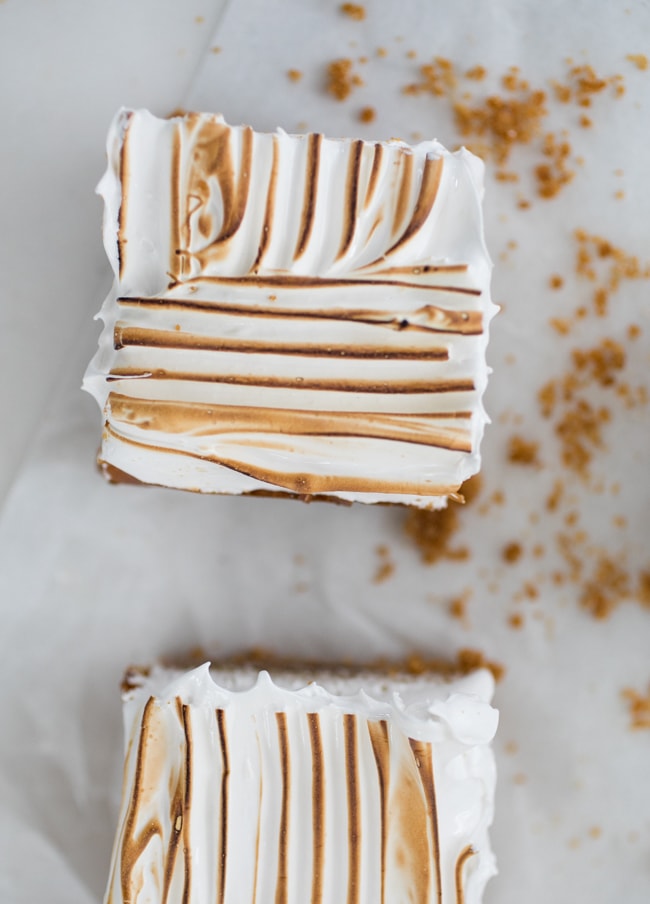 Check out more of my bar recipes.