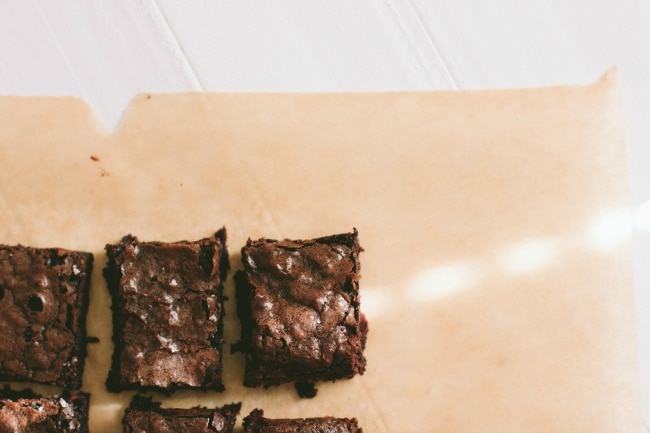 The new Cook's Illustrated Baking Book is wonderful. I was given a copy of their first baking book, Baking Illustrated, eight years ago, and it is currently resting on my shelf of favorite cookbooks, covered in flour, and chocolate, and handwritten notes. After spending the last few weeks reading through this latest book, I am confident that it will be just as well-used. There are new recipes, and improved recipes. And there are beautiful black and white photographs. I'm sold.
I had already made several things from the book (they had been featured in Cooks Illustrated Magazine), and I spent some time this month making a few more: blueberry scones, cream cheese coffee cake, no-knead brioche, cinnamon swirl bread, multigrain bread, focaccia, ultimate chocolate cupcakes, almond ring coffee cake, and triple chocolate cake, just to name a few. Oh, and these brownies. (My husband threw the word sexy around when he took his first bite; they are really good.)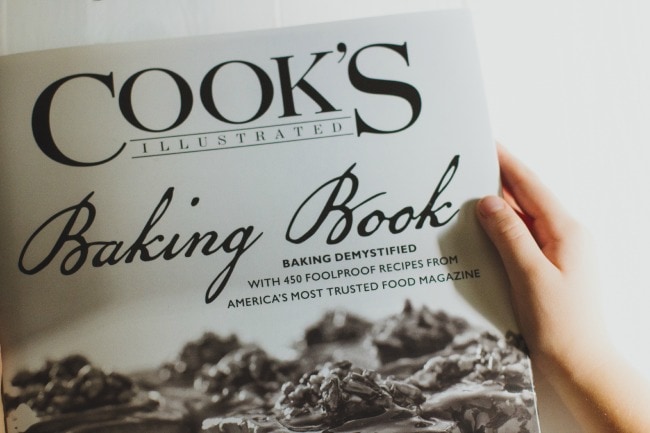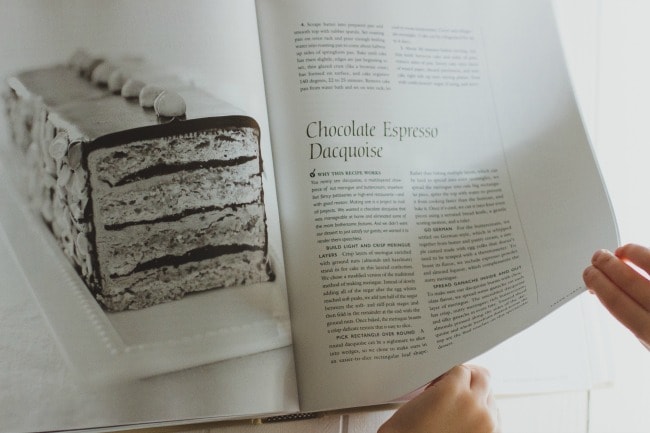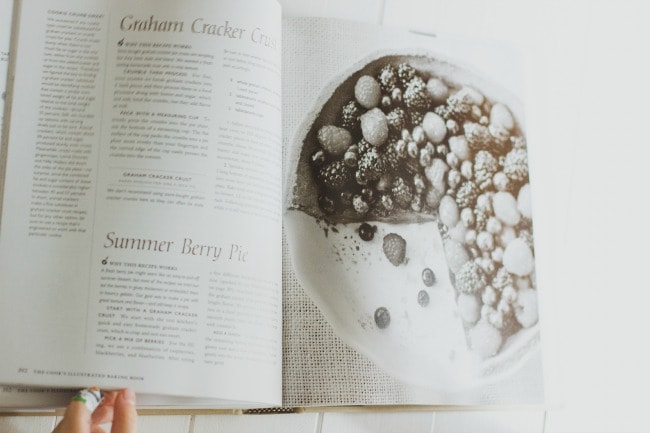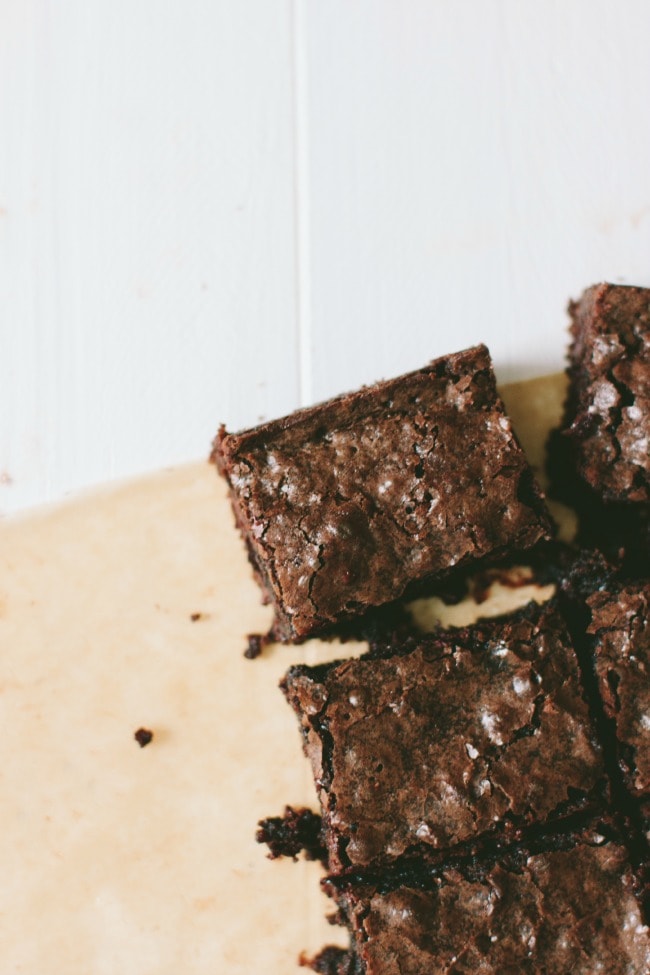 (And, Cook's Illustrated generously gave me a review copy of this cookbook, but all opinions are my own!)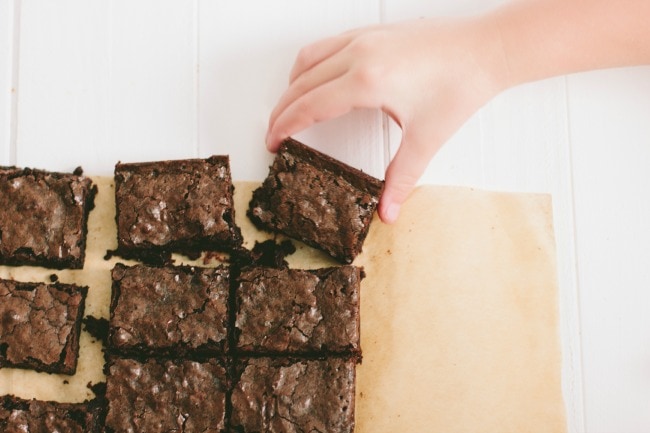 Really Good Brownies
America's Test Kitchen (reprinted with permission)
Makes twenty-four 2-inch brownies
For the chewiest texture, it is important to let the brownies cool thoroughly before cutting. If your baking dish is glass, cool the brownies 10 minutes, then remove them promptly from the pan (otherwise, the superior heat retention of glass can lead to overbaking). While any high-quality chocolate can be used in this recipe, our preferred brands of bittersweet chocolate are Callebaut Intense Dark Chocolate L-60-40NV and Ghirardelli Bittersweet Chocolate Baking Bar. Our preferred brand of unsweetened chocolate is Scharffen Berger. Leftovers can be stored in an airtight container at room temperature for up to 4 days.
1/3 (1 ounce) cup Dutch-processed cocoa
1 1/2 teaspoons instant espresso (optional)
1/2 cup plus 2 tablespoons boiling water
2 ounces unsweetened chocolate, finely chopped (see note)
4 tablespoons (½ stick) unsalted butter, melted
1/2 cup plus 2 tablespoons vegetable oil
2 large eggs
2 large egg yolks
2 teaspoons vanilla extract
2 1/2 cups (17½ ounces) sugar
1 3/4 cups (8¾ ounces) unbleached all-purpose flour
3/4 teaspoon table salt
6 ounces bittersweet chocolate, cut into ½-inch pieces (see note)
1. Adjust oven rack to lowest position and heat oven to 350 degrees. Make a foil sling using the following steps: Cut 18-inch length foil and fold lengthwise to 8-inch width. Fit foil into length of 13 by 9-inch baking pan, pushing it into corners and up sides of pan; allow excess to overhang pan edges. Cut 14-inch length foil and fit into width of pan in the same manner, perpendicular to the first sheet (if using extra-wide foil, fold second sheet lengthwise to 12-inch width). Spray with nonstick cooking spray.
2. Whisk cocoa, espresso powder (if using), and boiling water together in large bowl until smooth. Add unsweetened chocolate and whisk until chocolate is melted. Whisk in melted butter and oil. (Mixture may look curdled.) Add eggs, yolks, and vanilla and continue to whisk until smooth and homogeneous. Whisk in sugar until fully incorporated. Add flour and salt and mix with rubber spatula until combined. Fold in bittersweet chocolate pieces.
3. Scrape batter into prepared pan and bake until toothpick inserted halfway between edge and center comes out with just a few moist crumbs attached, 30 to 35 minutes. Transfer pan to wire rack and cool 1½ hours.
4. Using foil overhang, lift brownies from pan. Return brownies to wire rack and let cool completely, about 1 hour. Cut into 2-inch squares and serve.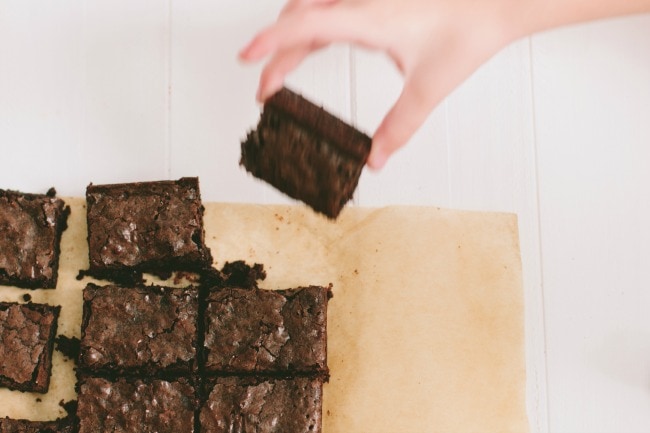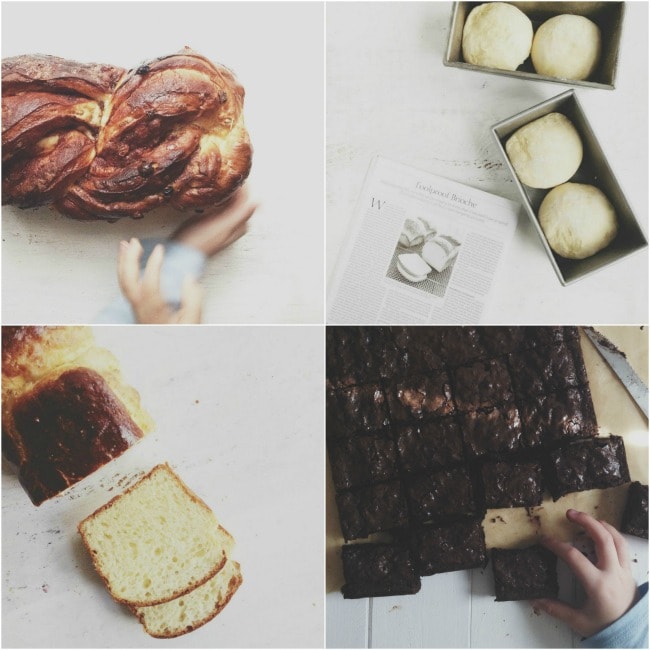 (A few instagram shots from things I've baked from the book: cinnamon swirl bread, no-knead brioche, and brownies)