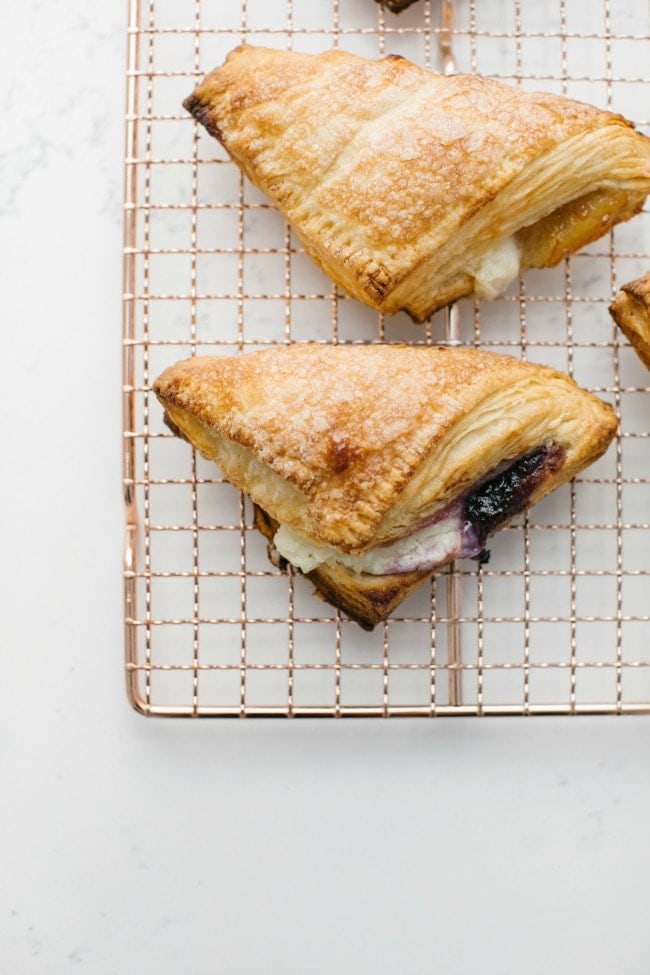 'I'm all over the place, up and down, scattered, withdrawing, trying to find some elusive sense of serenity.'
'The world can't give that serenity. The world can't give us peace. We can only find it in our hearts.'
'I hate that.'
'I know. But the good news is that by the same token, the world can't take it away.'
–Anne Lamott, Bird by Bird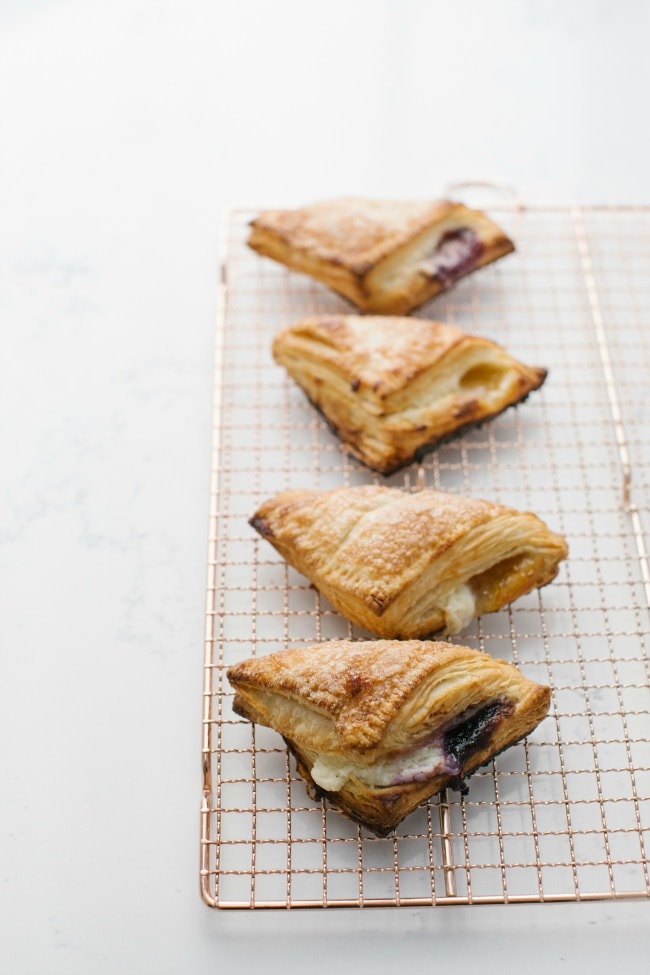 I come to you with a recipe for turnovers filled with jam and cream cheese filling. I love puff pastry filled with fresh fruit, but, well, it's January.
I often turn to jam when all my summer berries are not in season. I have mixed feelings about jam in baked goods; often it's just too sweet, and then I regret using it. Here I've paired it with a tangy cream cheese filling, which balances the sweetness. I also try to use jams with a bitter or tart edge; orange marmalade and blackberry jam are two favorites. The combination of the flaky, buttery pastry, tart-but-sweet jam, tangy cream cheese, and a crunchy, sugary top is a great idea on a bitter, cold winter morning.
(Also, I couldn't quite find words this morning to how I was feeling, but then remembered I already had said them here.)