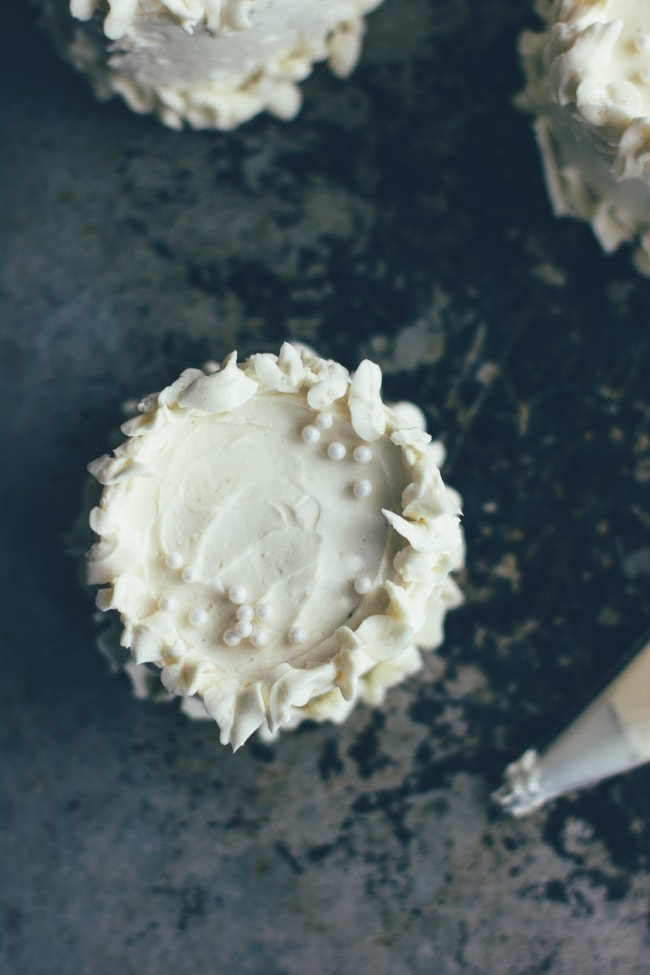 'Life is just this way, broken, and I am crazy for dreaming of something else.' – Miranda July
This sentence stuck out to me today after a night of taking care of sick kids, another morning of -10 degree weather, more news of cancer and sadness, and a winter with no end in sight. Deep sighs, and one foot in front of the other.
I made these little cakes a few days ago, when the sun was shinning through our windows and we were saying things like, 'finally we are all healthy!' and 'this cold can't last much longer!' Dreamers dreaming dreams.
Some beautiful things: Laura has a chocolate hazelnut torte up today, if you need a vegan and gluten free chocolate-hazelnut fix. Melissa made my chocolate bread and has exciting news. And, this article by The Onion helped me smile today. 'You just have to keep carrying the flame inside you. No matter how hard it gets to be, you carry that g-d*m fire. It's a hard world. Life is hard. But no matter what, you carry that fire, and you don't let go.'