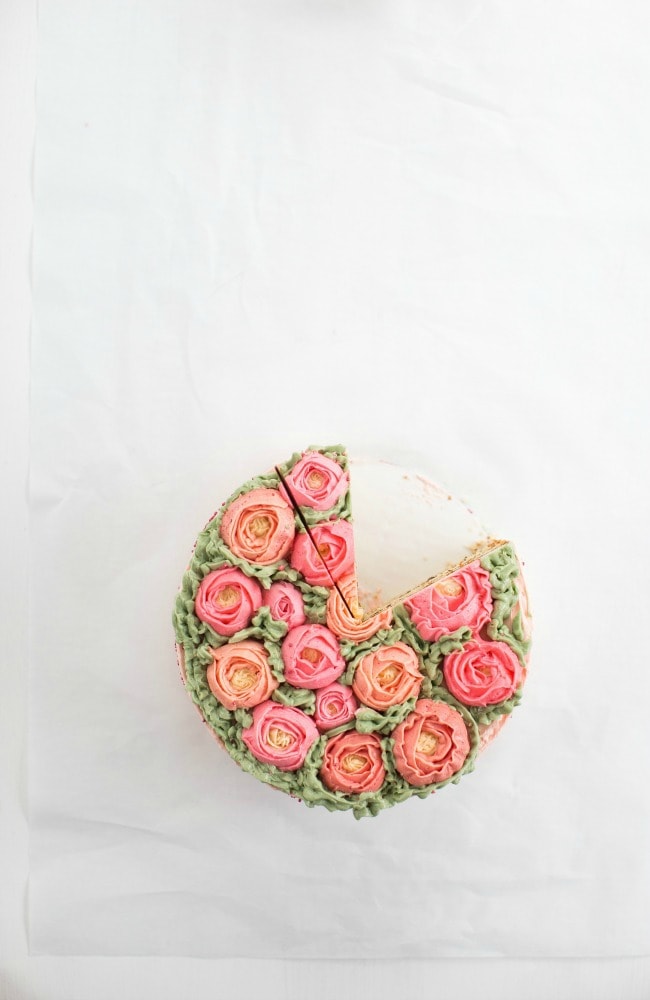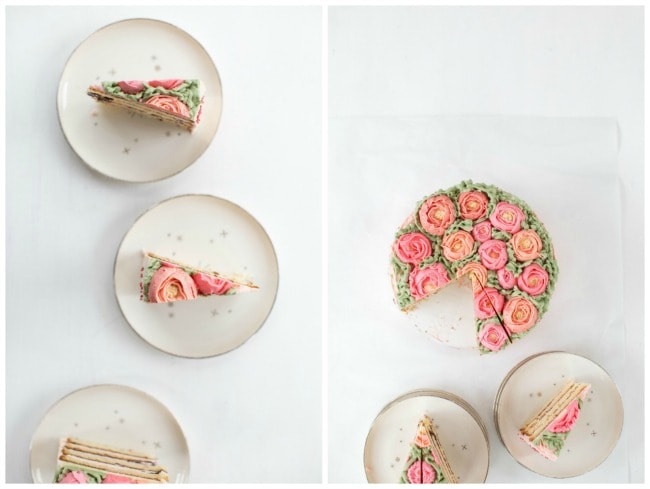 Mother's Day is just around the corner. I often forget about it; not about celebrating my own mother, of course, but about that fact that it is now a day for others to celebrate my contribution to their life. I am a Mom every day – I get two littles up for school each morning; guide them through dressing and eating and brushing teeth while cramming folders and lunch boxes into back packs. I wait at bus stops. I take breaks from working and baking to fold laundry, change pillow cases, pick up toys. I make dinner, I help with homework. I am a story teller, a song singer. I close my book at night when little feet quietly make their way into my room, needing hugs or more songs, or reassurance in the dark. I am always listening, checking, double-checking, holding, awake while sleeping, hoping, helping. But still, somehow, I forget I'm the Mom. Because there is still 10-year old me inside, singing along to Amy Grant all afternoon and lost in Nancy Drew stories. Fifteen year old me is there, dreaming about boys and crying over journal entries. Twenty year old me is over-spiritualizing her life and trying not to bounce every check she writes. Twenty-five year old me is married and can actually sleep through the night without being afraid. Thirty year old me is pregnant for the first time and finally seeing a therapist. And now there is almost 40 year old me, the woman trying to make sense of aging while still so aware of all the other, younger Sarahs lingering inside. Not Mom, then Mom, then both together, for the remaining miles of the journey.
It was already late
enough, and a wild night,
and the road full of fallen
branches and stones.
But little by little,
as you left their voices behind,
the stars began to burn
through the sheets of clouds,
and there was a new voice
which you slowly
recognized as your own
-Mary Oliver, from The Journey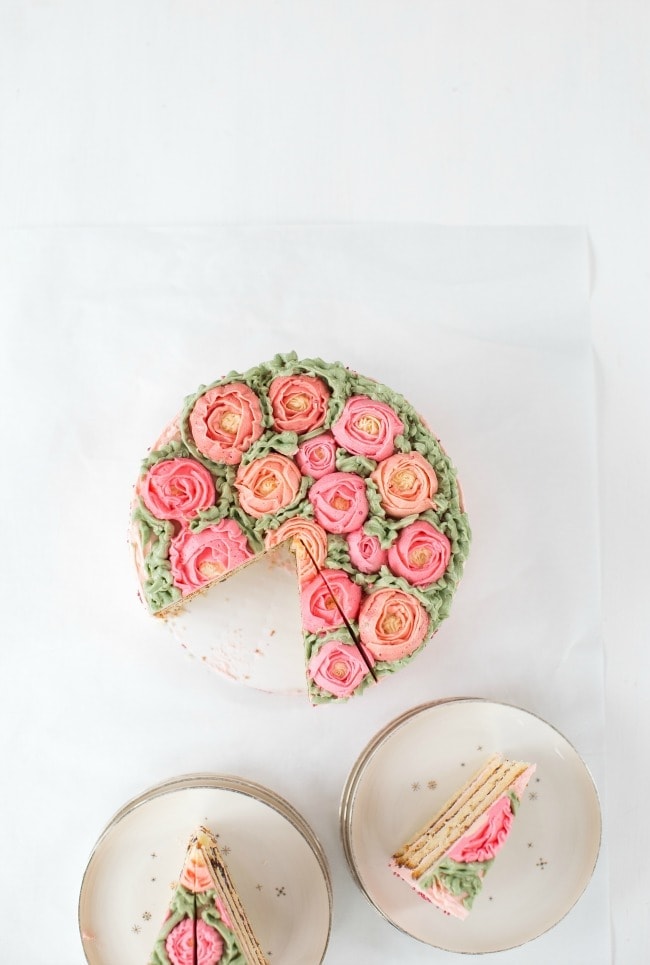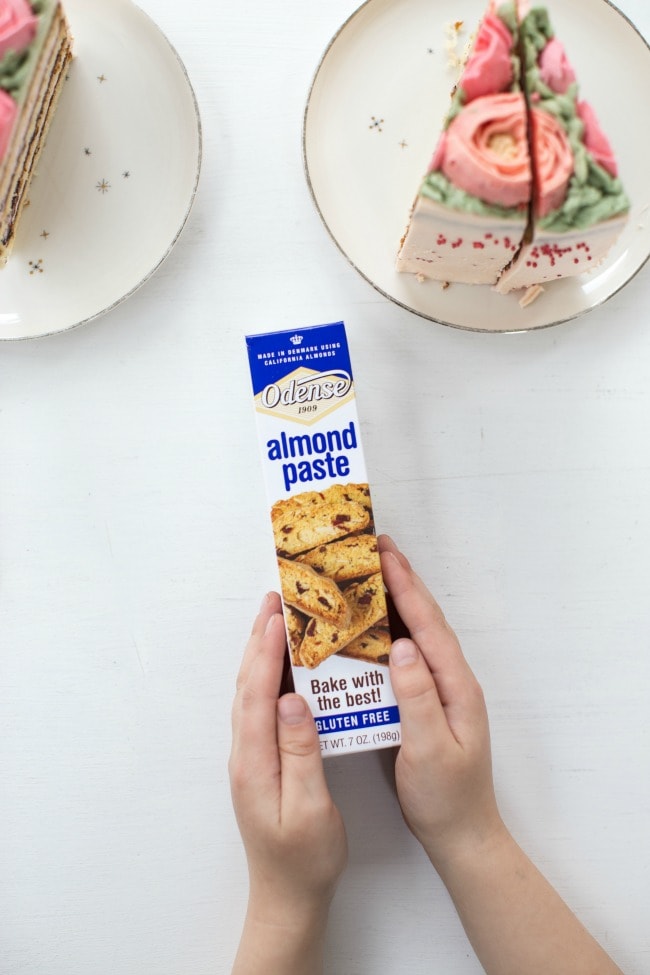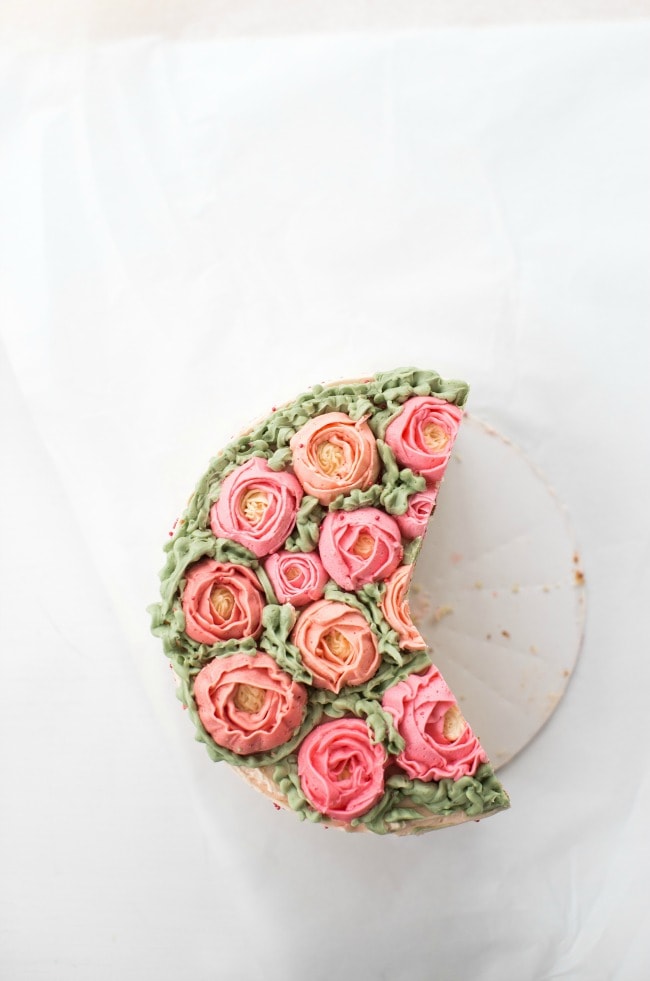 I think I will celebrate the big Day this year with a fabulous cake, for both myself and my own Mother. I'm excited to share the one pictured above with you: an almond cake with chocolate and Amaretto buttercream. Andre Prost sent me several boxes of their imported Odense Almond Paste (from Odense, Denmark) to experiment with.  It is made in a factory where only almonds are used so there is no risk of other nut allergies in this cake. If you have never used almond paste, it is found in the baking section of the supermarket. I love almond paste in so many applications (paired with puff pastry, especially, and also in a Danish braid), but I had never used it in a straight up yellow cake. I love the way it turned out; the cake is rich and full of almond flavor, without the need for extra almond extract. Amaretto is an under-used liqueur in my cabinet, and it pairs nicely with the cake and thin layer of chocolate (side note: on the rare occasion I order a drink when I'm out on the town, I do always get an amaretto sour. I've also been informed that this is an old lady drink, but dang, it's so good!). The flowers on this cake are inspired by the lovely Molly Yeh and her own fabulous cake. She has a lot of good links posted for making flowers, and I have a few more at the bottom of the post, too.
Giveaway: Enter for a chance to win 6 boxes of Odense Almond Paste! Leave a comment below with your email for a chance to win. No special comment is required, but if you want to let me know what cookbooks you are currently baking/cooking out of, I would love that. Winners will be picked one week from today, May 9th.
This post is sponsored by Odense Almond Paste. As always, all opinions are my own. You can find more recipes using almond paste on their website.