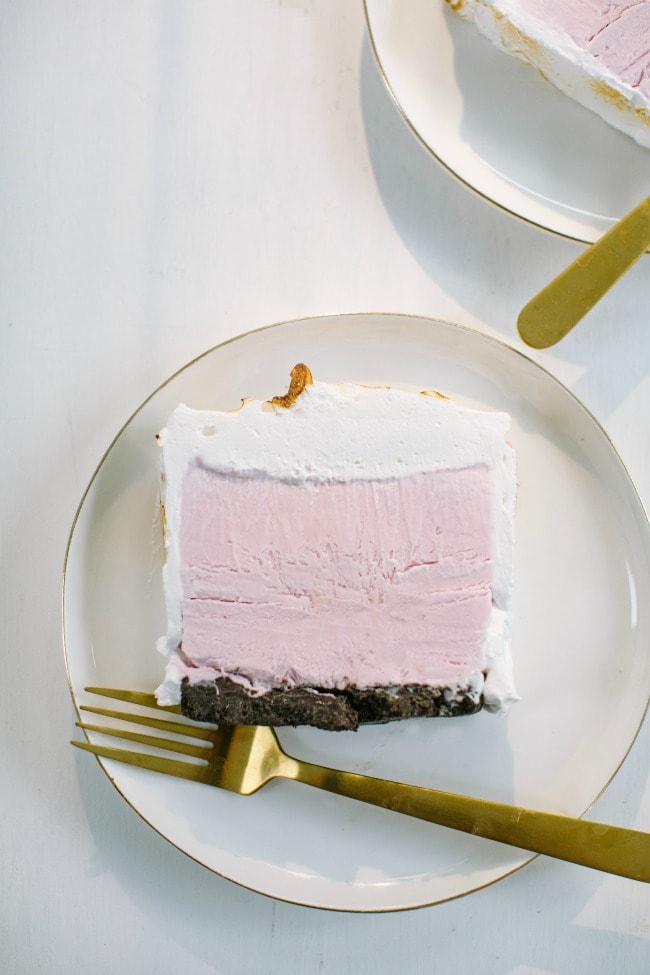 'Summer afternoon – summer afternoon; to me those have always been the two most beautiful words in the English language.' – Henry James
I have to agree with Mr. James here; summer is magic. With my littles at home and days filled with swimming, reading, long walks, trips to the library, canoeing, hammocking, lego building, and not homeworking, I am entering August on tiptoes, knowing there are only four weeks of leisure left. 'Twenty-nine days!' my seven year old son lamented today as he counted on the calendar. 'Only twenty-nine days left of summer! I'm doomed!' I tried to reassure him it was plenty of time, but August does have a reputation for flying by too fast. Or, as my friend Kate put it, 'August is the Sunday of summer. June is Friday night, July is Saturday, and each day of August quietly whispers, Monday is just around the corner.'
So we made ice cream cake. Because the weather is warm, and we still have days left to celebrate our freedom. Raspberry crème fraîche no-churn ice cream with chocolate cookie crumb and toasted meringue topping, to be exact. It was decadent, and delicious; it cooled us to our toes and made us momentarily ignore that yes, we are doomed.
'All in all, it was a never-to-be-forgotten summer — one of those summers which come seldom into any life, but leave a rich heritage of beautiful memories in their going — one of those summers which, in a fortunate combination of delightful weather, delightful friends and delightful doing, come as near to perfection as anything can come in this world.' – LM Montomery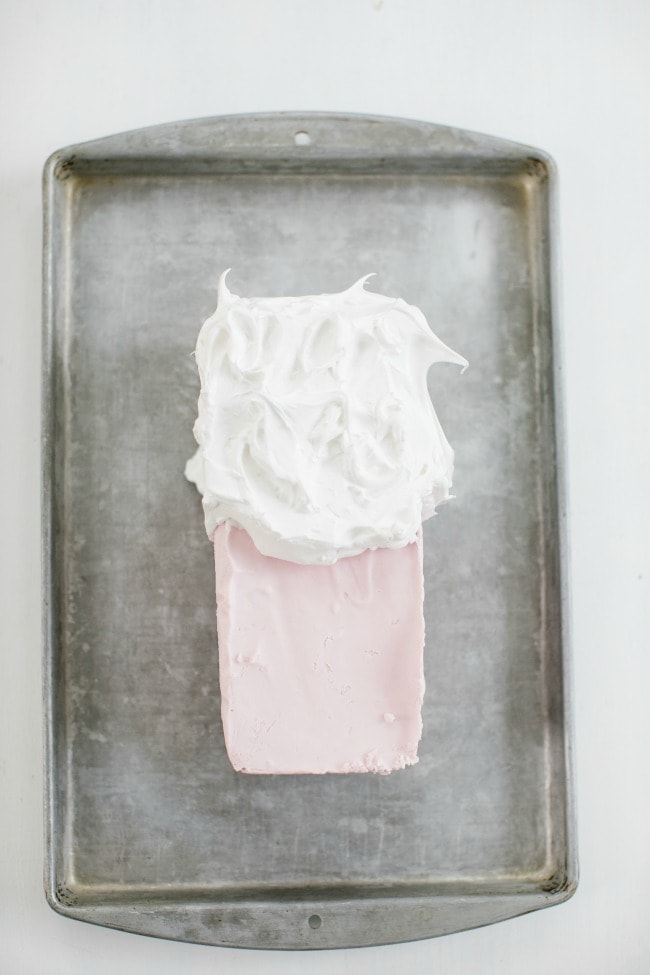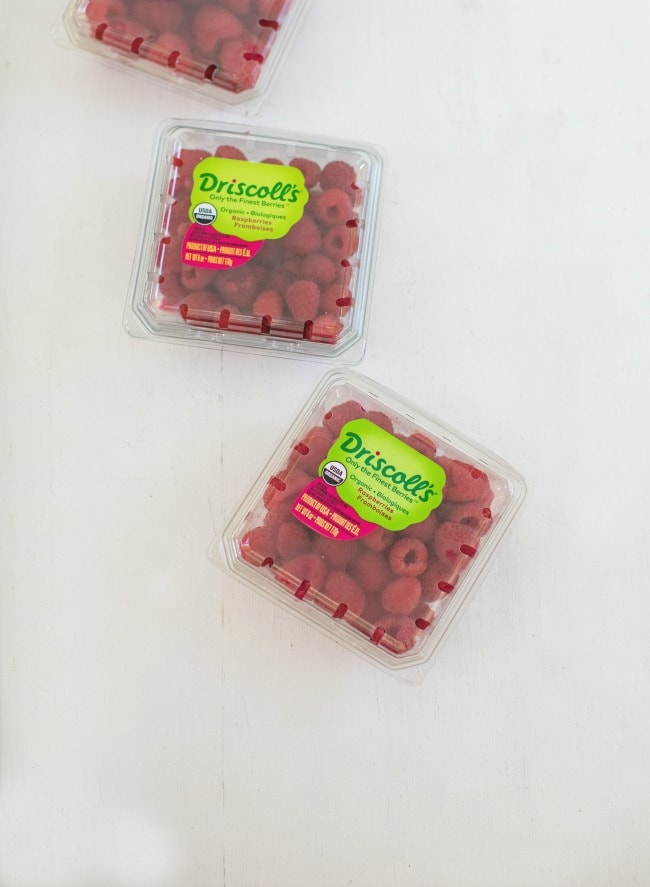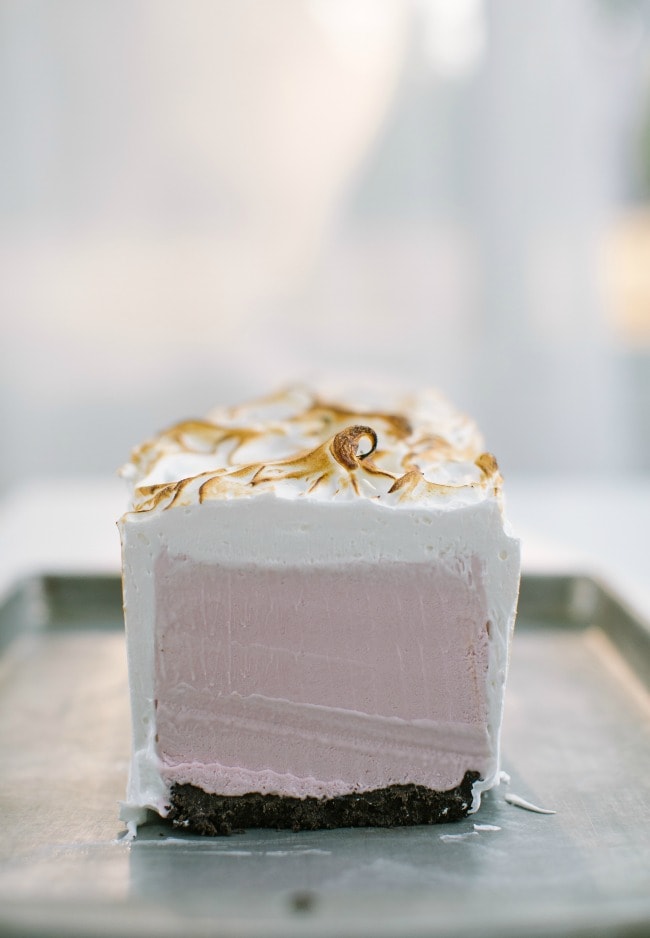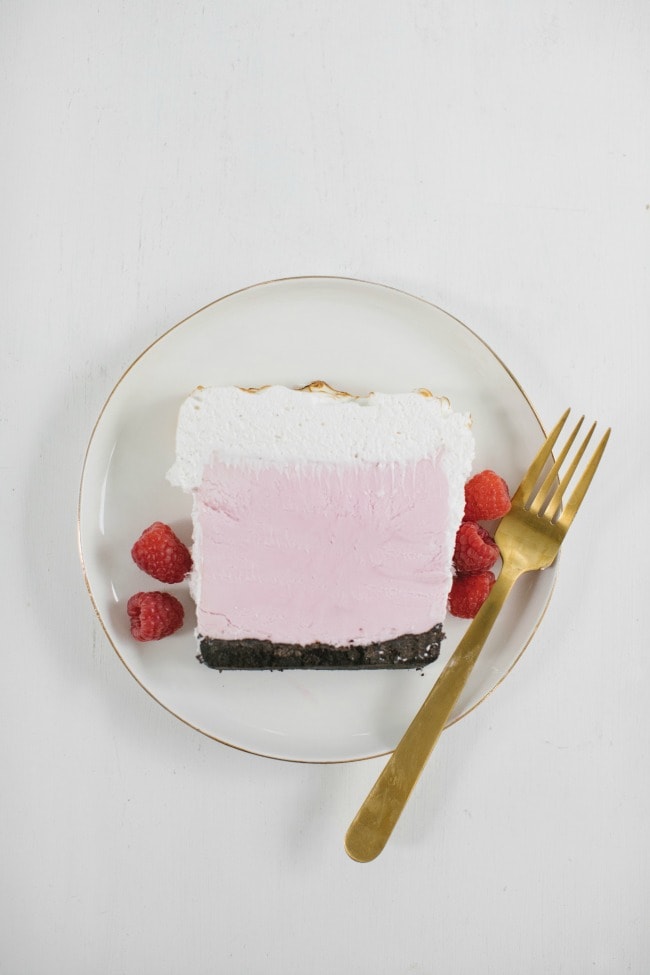 This post is sponsored by Driscoll's and the Minnesota #BerryTogether Sweepstakes. Did you know Minnesota is the number one consumer of raspberries? To celebrate, Driscoll's is giving away a Minnesota exclusive getaway Madden's Resort & Spa in Brainerd, MN for 4 from now until August 31st. Click here to enter.