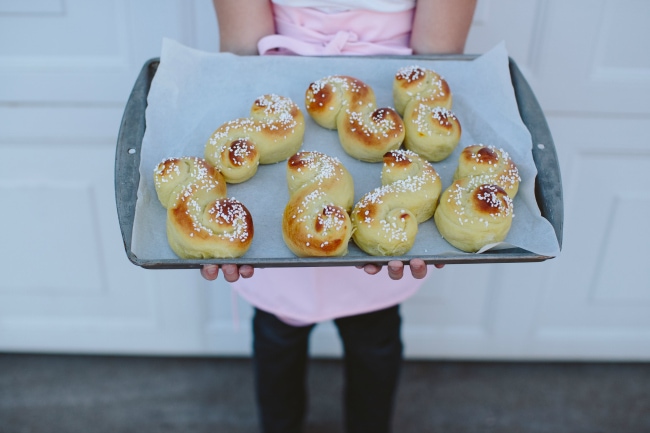 Each December, I find myself searching for the perfect holiday traditions. Not that there are any perfect ones, of course, but with two little ones in our family, I crave some routine and consistency each year. Dream scenarios would be opening presents every Christmas morning as a family in our home, snuggling up on the couch with a mug of hot chocolate Christmas Eve to watch Rudolph (and then later White Christmas), searching through holiday magazines and cookbooks for the best cookie recipes and then making them together over Christmas break, and sweet yeasted bread every day. Cinnamon rolls, fruit-filled Danish, braided pumpkin-spice knots, just anything along those lines, all Christmas-time long.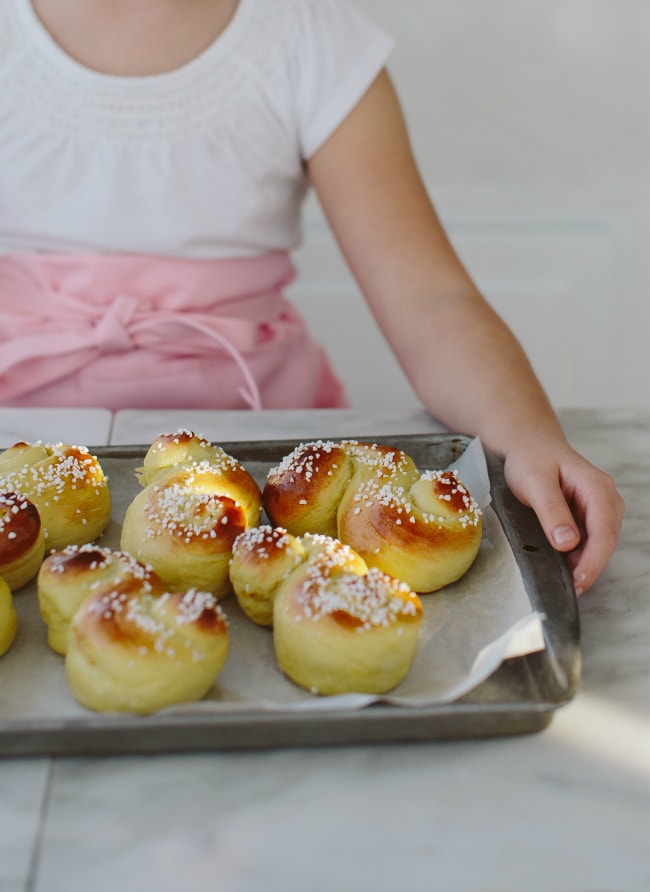 King Arthur Flour asked me to bring a Christmas classic to their Holiday Table, and I immediately thought of St. Lucia Buns. St. Lucia Day is before Christmas Day, taking place on the longest night of the year (according to the ancient Julian calendar), December 13th. While these buns are not dripping in icing and swirled with cinnamon, they are sweet and delicious nonetheless. They could be made in the middle of December, and then again on the 25th, served for breakfast, or an afternoon coffee break after opening piles of presents and shaking every last piece of candy out of stockings by the fire. Whenever you decide to make them is just fine; just make sure to add them to your baking list.
Browse some of my other picks for Classic Christmas recipes and favorite tips for the season at King Arthur Flour's Holiday Table.