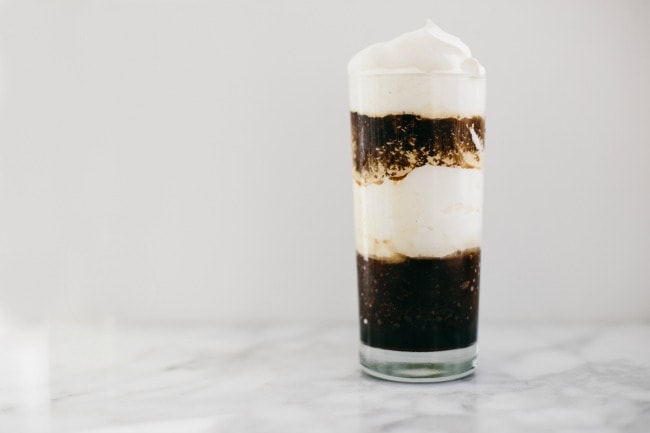 I spent several summers in my almost 20's frequenting Java Jack's in South Minneapolis. It was a late-night, chain-smoking, Soundgarden-cranking coffee hangout, an odd choice for an early-morning, non-smoking, Sarah McLachlan-loving woman. But my sister and I drove there every single night after we closed down the shopping mall coffee shop we worked at, and spent our evenings out on the patio slurping down granitas with the regulars. They weren't real granitas, of course, just some sugary coffee spinning around all day in a worn-out slushy machine, but I drank more of them then I could ever count, and enjoyed every single drop.
So when I got a copy of Tasting Rome  in the mail (Katie Parla and Kristina Gill's beautiful new book that focuses on both traditional and contemporary recipes from their lives in Rome) and flipped open to find a recipe for a real granita, I got to work right away making it. Strong, cold coffee, a bit of sugar, and whipped cream piled to the sky is a bit more sophisticated than the concoction I drank on those hot summer nights years ago. Both have their place, but I'm looking forward to warm afternoons on the back porch, not a whiff of cigarette smoke, and Ella Fitzgerald scatting quietly while I sip my icy drink.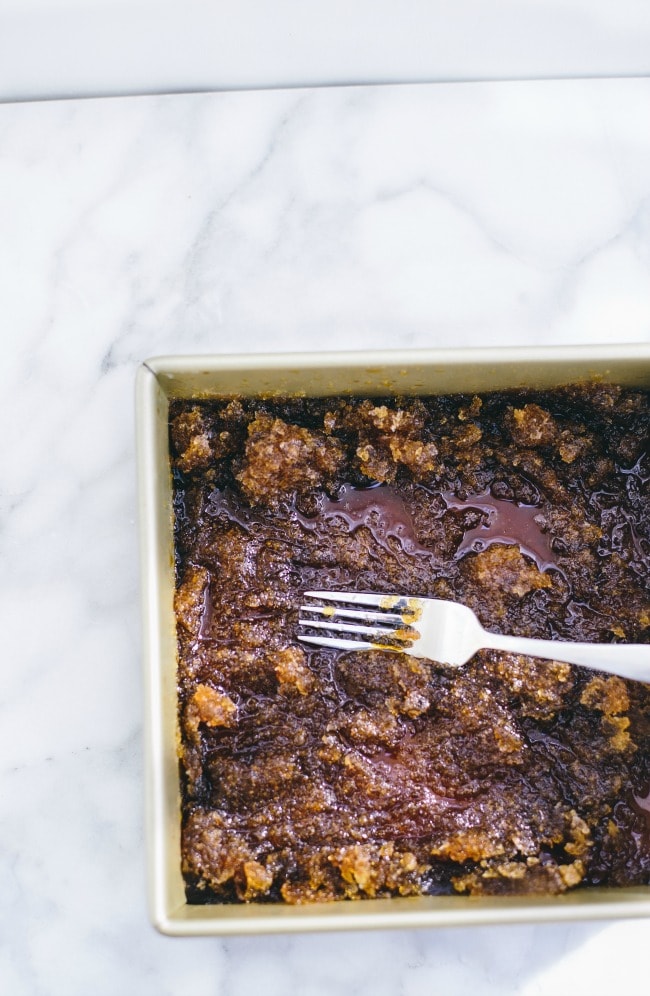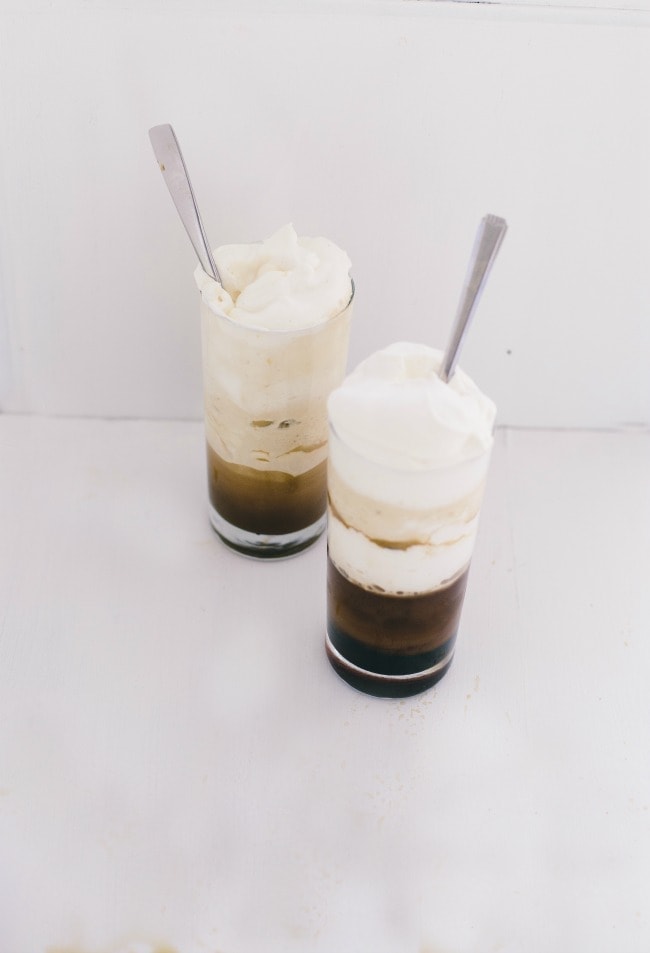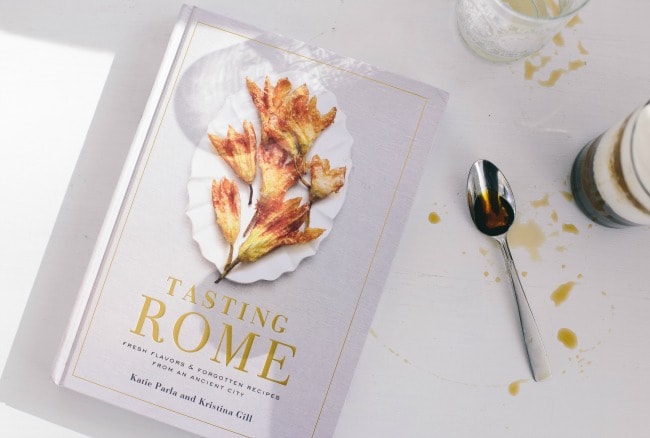 'While crafting this book, we sought inspiration in peripheral, graffiti-clad neighborhoods, patrician districts, archeological parks, neighborhood bakeries, artisanal gelato shops, dimly lit cocktail bars, chaotic markets, and innovative restaurants. The result of our explorations is this collection of recipes that embraces Roman flavors and goes beyond the tight focus on tradition to acknowledge that the city's cuisine has evolved and that strict tradition, while predominant, certainly isn't the only reality.' – From Tasting Rome
GIVEAWAY: Clarkson Potter is giving away a 3 copies of Tasting Rome. Each winner will also receive a set of three 8×10 prints from the book, an 18×24-inch hand drawn map of the center of Rome by Lena Corwin and a set of exclusive recipes which aren't in the book. To enter, please leave a comment below, with your name and email address. (If you want to tell me what music you're loving lately that would be lovely! But not necessary.) Giveaway open worldwide, and entries will close on Sunday, April 10. The winners will be chosen at random.