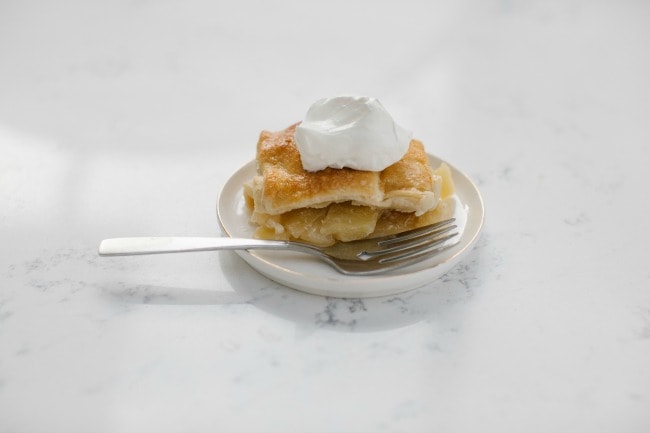 It's my favorite time of year: THE HOLIDAYS! The snow is snowing, the bells are jingling, and there is a constant buzz of excitement everywhere. The 10 year old in me still tends to get caught up in all the buzz; often forgetting to focus on the present, and enjoying each moment with gratitude. Often the Christmas season is about what we get, instead of what we give. The older I get, the more I let go of the getting aspect, and am working on teaching my littles the same. It's a work in progress.
One thing that helps me in this regard is baking. I look for pastries with multiple steps that require some focus, and I find that the act of concentrating on a specific task not only helps me slow everything down, but also opens up an important door – the door that cares about the quality of my soul. I find myself thinking through things that often get pushed aside in the rush of life. Pie is one of these solaces; while it is a slice of self-care, it also is the best way to share. My family alone can't (well, shouldn't) eat an entire pie, so sharing some is a great way to interact with family, friends, and neighbors. It's the perfect way to give.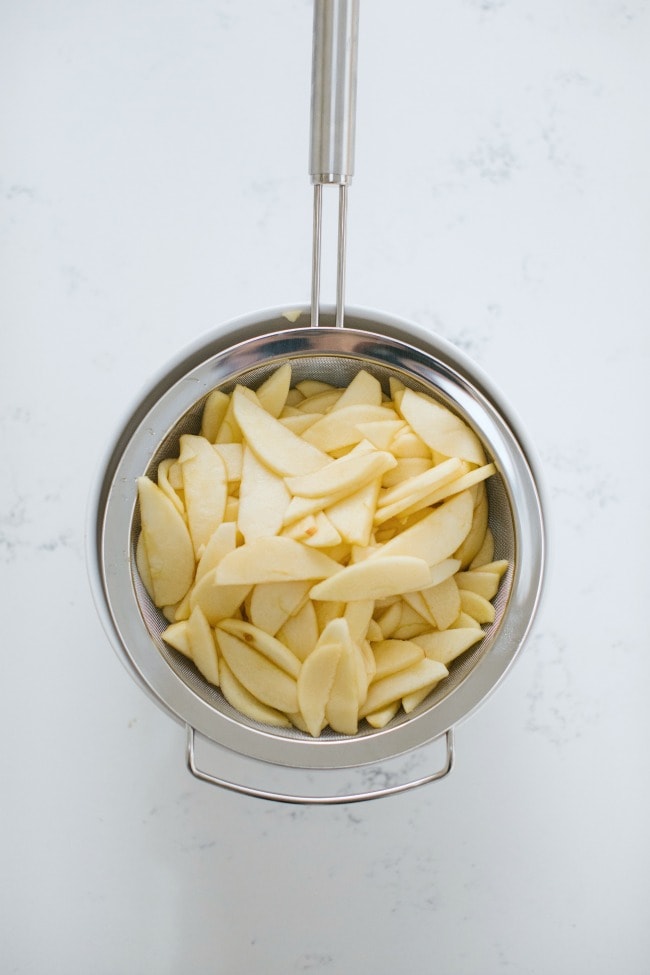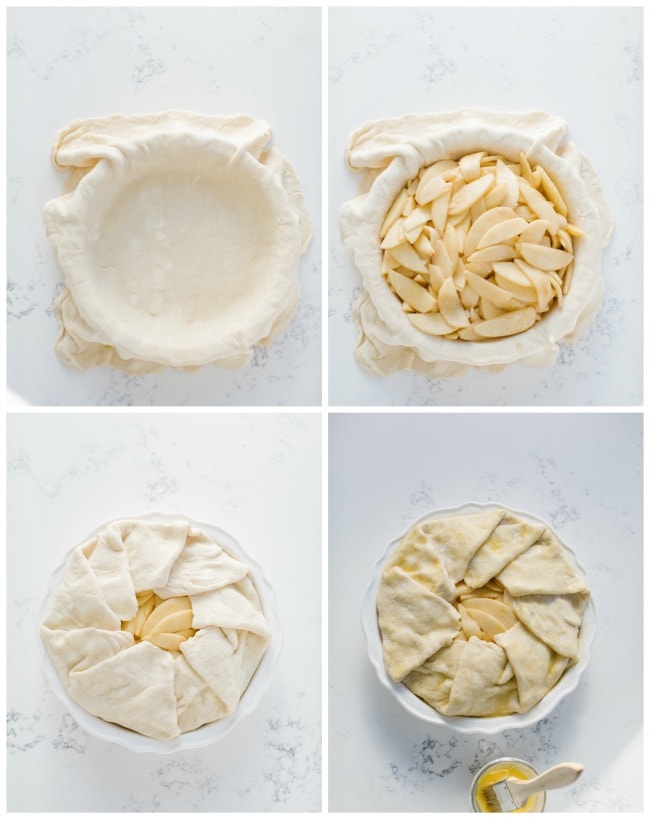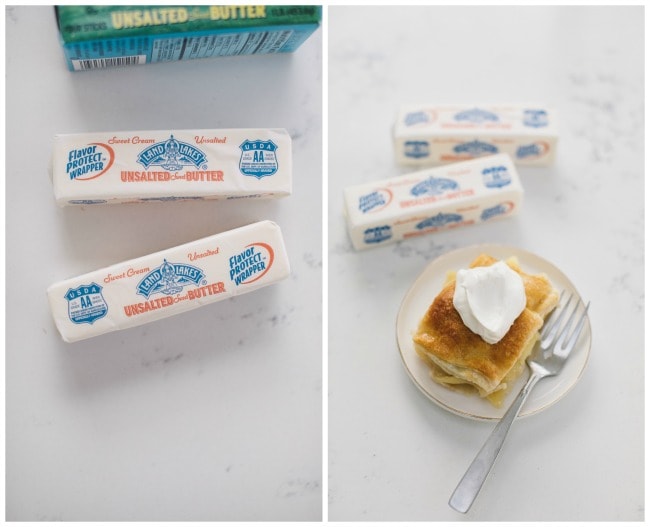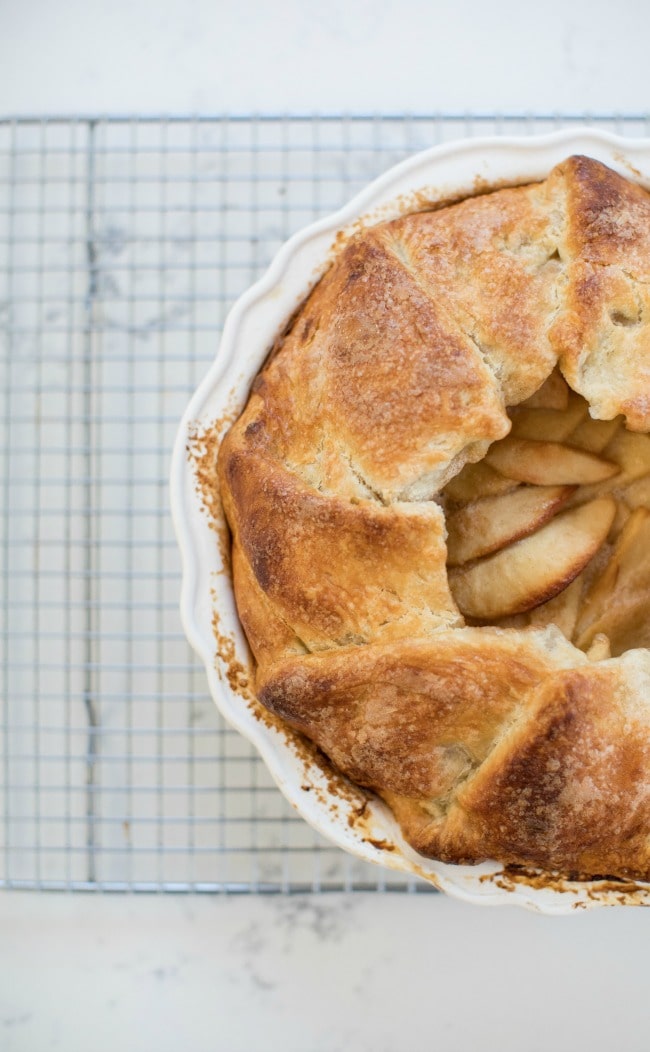 I've teamed up with Land O'Lakes for a few posts over the rest of the year. I've been a big fan of their butter for years; I love how my baked goods turn out with it, and as they are a Minnesota-based company, it seemed like a natural fit. I often use their butter in my baking, and find the flavor to be heads and shoulders above other grocery store brands. The pie crust for this apple crème fraîche pie was made with Land O Lakes® Unsalted Butter, and as usual, it was a hit. The crust was tender and flaky, and held up well to the gigantic pile of apples placed upon it. My children declared it their favorite pie, ever, which is saying something.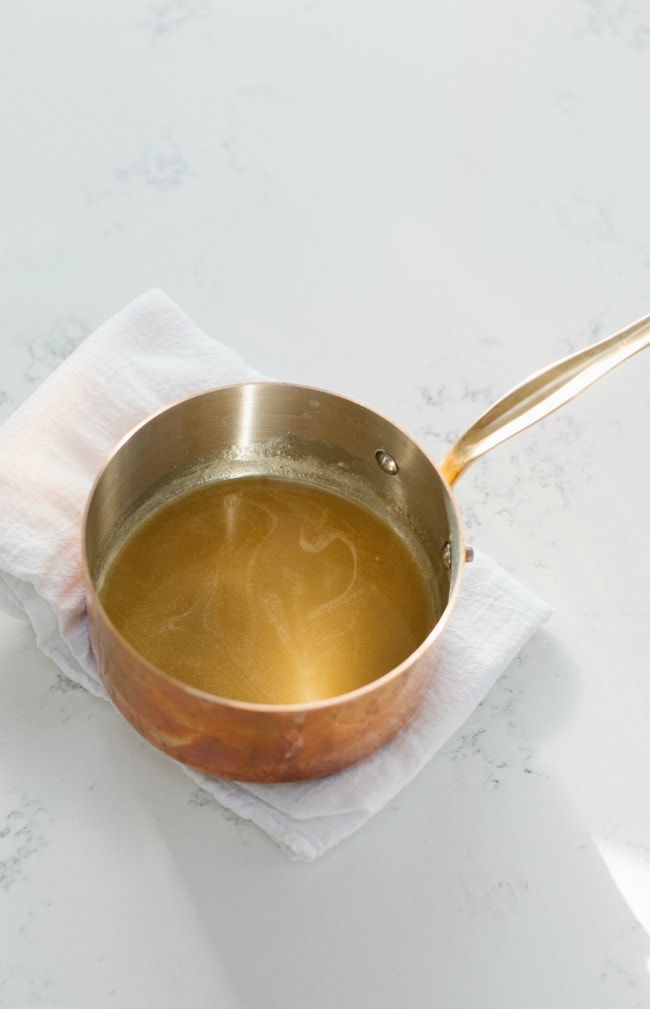 "Do not spoil what you have by desiring what you have not; remember that what you now have was once among the things you only hoped for." – Epicurus
Sources: Copper Sauce Pan by Mauviel || Fine Mesh Strainer by Rösle