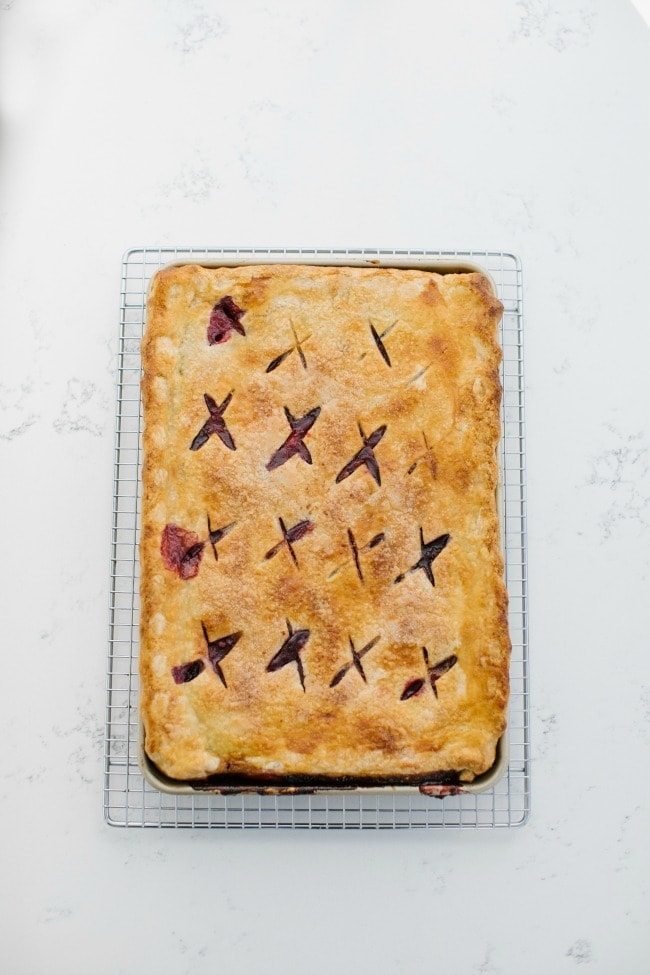 ***ENTER THE JK ADAMS GIVEAWAY BELOW***
It took me a long time to feel confident making pies. I never actually made one until my late twenties, as they had seemed so daunting and time consuming; so much work for something that had such a high percentage of not turning out right. My first attempt actually was incredible: I made a perfect apple pie. The crust was flaky and golden brown, the filling perfectly cooked, with apples soft but not mushy. I remember bringing it to my Grandma's house, and she raved and raved about it (she may have mentioned it was better than the pie my mom made) and I'm pretty sure she ate the rest of it for dinner that night. Brimming with confidence, I made another pie the next day: same recipe, same apples, same kitchen equipment, and alas, it was a total disaster.
I've discovered I often have beginners luck with baking, only to completely mess up whatever I am making the next time I go to bake it. I think it's the grace of the kitchen gods: they know of my love and need for baking, but also my lack of patience and follow through. I'm notorious on giving up on something if I don't get it right away. They let me succeed once, giving me false confidence of my abilities, and then the next several times I just can't get it right. I know I can make a pie, and make it well, but now I have to work for it. This then triggers my OCD and anxiety (both of which I've been diagnosed with), and now I cannot rest until I get it right again. It's actually maddening, but after weeks and months of testing a recipe, I walk away pleased with my outcome, and confident about sharing it with others. It's rather a daunting process (I should have just gone to pastry school?) but I've always learn best from my mistakes, and also repeating something over and over until I really understand it.