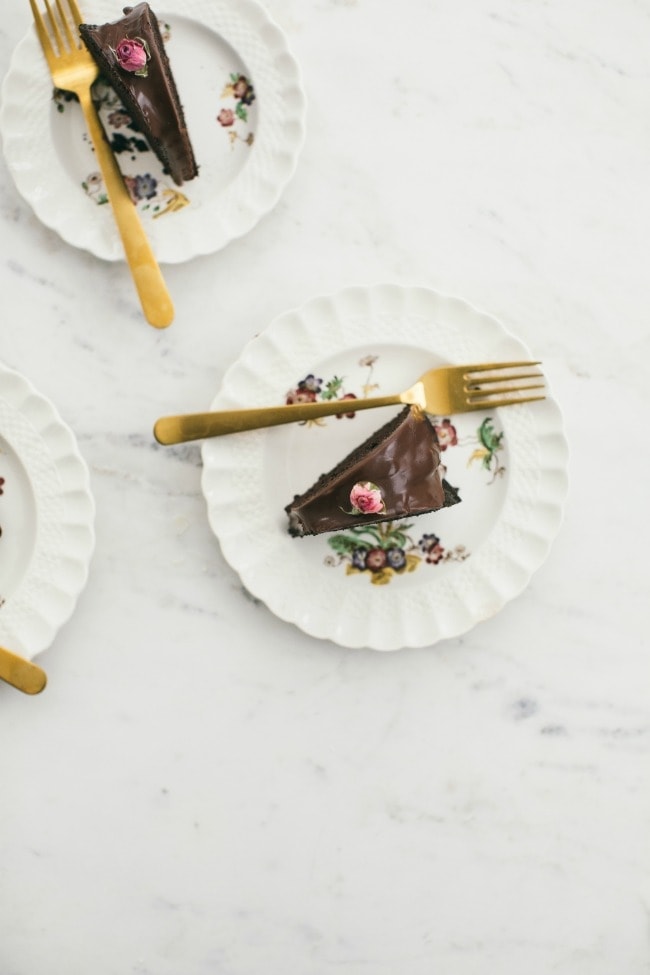 I posted  a piece of this cardamom cake on Instagram a few weeks ago and had a lot of people asking for the recipe, so here it finally is! One of my biggest failures as a blogger is just getting a post up – I love the baking part, and photography also, but for some reason when I sit down to edit photos and type up recipes, I find myself constantly procrastinating and distracted. Duke Ellington once commented, "I don't need time. What I need is a deadline." I'm in total agreement, and apologies for my lackluster approach to posts. I am working on it.
Speaking of Duke Ellington, it would have been Ella Fitzgerald's birthday this past week (they did record and play together a lot, which is why I'm connecting them), and in honor of her day I have made an Ella Fitzgerald playlist over on Spotify. I fell in love with Ella twenty years ago, working at a crappy coffee shop tucked away on the third floor of a ritzy mall in Edina, Minnesota. The store had an old CD player in the back that would only load three CDs at a time, and my sister, who also worked at said shop, would often run up to Sam Goody and buy a handful of new music when we starting to feel crazy after listening to the same tunes for hours on end. One day she came back with a stack of Ultra Lounge CDs, Mambo music, the Swingers Soundtrack, and Ella and Louis: Our Love is Here to Stay. Ella started singing, and I felt like a voice I had been looking for was finally found. There is both peacefulness and playfulness in her singing, and I'm always in the mood for whatever she is swinging. Twenty years later, I listen to Ella almost every day (the Swingers Soundtrack still gets some play time, occasionally), and have made her a big part of my family's musical life. The playlist is a lot of my favorite songs, and some 'classic' Ella hits. You can click here to listen.
For more on Ella:
Ella Fitzgerald (Little People Big Dreams) – children's book
Albums I love: Mack the Knife, Ella & Louis, Ella in Hollywood, Ella Fitzgerald Sings the Duke Ellington Songbook, and Ella: The Legendary Decca Recordings.