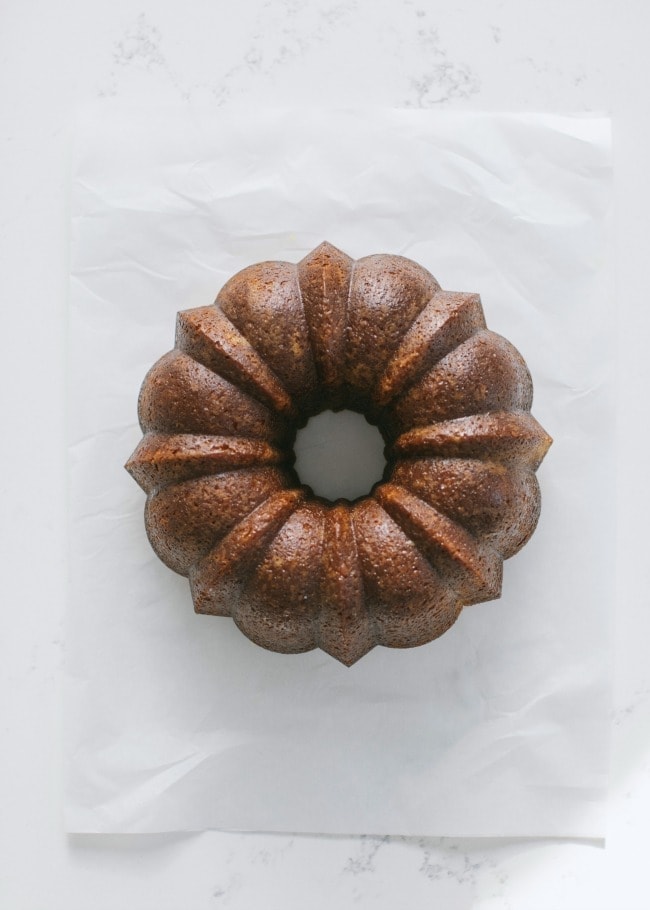 (This is another recipe lost in the archives I'm bringing back to life – it's a great cake to make around the holidays. I've kept the original text.)
Early Monday morning I found myself in the kitchen, baking this pound cake. It was almost as if I didn't have a choice; my mind and heart had been there all night, anyway, stirring and sifting flour, breaking eggs and pouring cream. The evening before our hearts had been broken: the lovely and dear Michele passed from this world. It is one of those tragic stories, the kind that you can never come to terms with, the kind that make you wrestle for answers. She was in her early 40's, a mother to eight children, and had suffered the past 18 months from an inoperable brain tumor [glioblastoma]. Now she is gone, resting at last, but we are here, here on the other side of the door. Here letting our tears fall into cake batter.
Several years ago Michele asked me for this cake recipe.  She smiled her sweet smile, asking for a recipe with cardamom to celebrate her daughter's birthday. I had been making this pound cake for years at the Blue Heron Coffeehouse, where the recipe had been snagged off the back of a spice container. I emailed it to her, and soon it got sent around from one friend to another; everyone was falling in love with cardamom. When I saw her months later, she came up to me and gave me a small bag, a gift. I was instantly aware that the tiny sack was full of ground cardamom – the smell wandered to my nose and overtook me. Ever since she placed the spice in my hands, whenever I add cardamom to anything, there is a moment where Michele comes to mind. Michele, with her dark, thick hair, Michele with her honest and sincere smile, Michele with her steadfast heart. Michele, in the kitchen, baking cakes for her children.
Baking this cake, so early Monday morning, brought me some comfort. The cardamom filled my kitchen and washed over my senses. I talked to my little ones about her as we creamed the butter, as we added the eggs one at a time; remembering her as we moved  hands and arms to bring things together; all of this easing my heart for a moment, silencing the questions. In those few scattered hours making cake in her memory, I was acutely aware of the significance of food, of caring about food. There is an importance to what specific ingredients we put in our bodies, but there is also such value to what we are actually making. The dishes and meals we make for loved ones, and the act of preparing them: to cook and bake and eat them together connects us beyond the physical. It's not about eating or creating just for the sake of doing so. There is something deeper, something soul-ful that happens when we slice the cake, when we break the bread. There is taste and smell that draws out memories, binding us to those present, those past. There is purpose in our food: both the physical and the unconscious, the labor of our hands, the labor of our heart. This, to me, is real communion: the act of sharing, the act of receiving.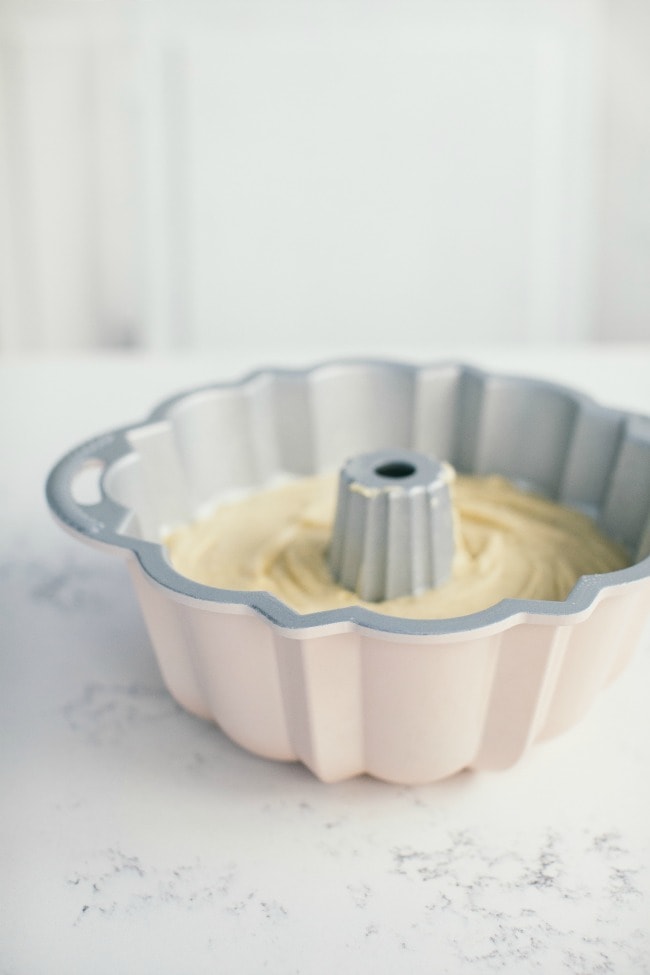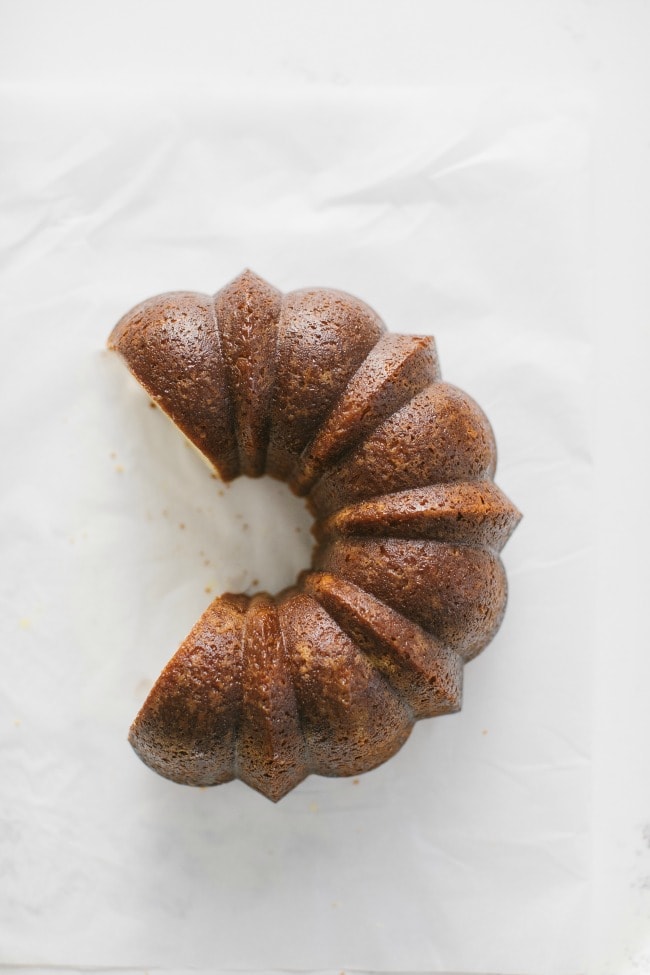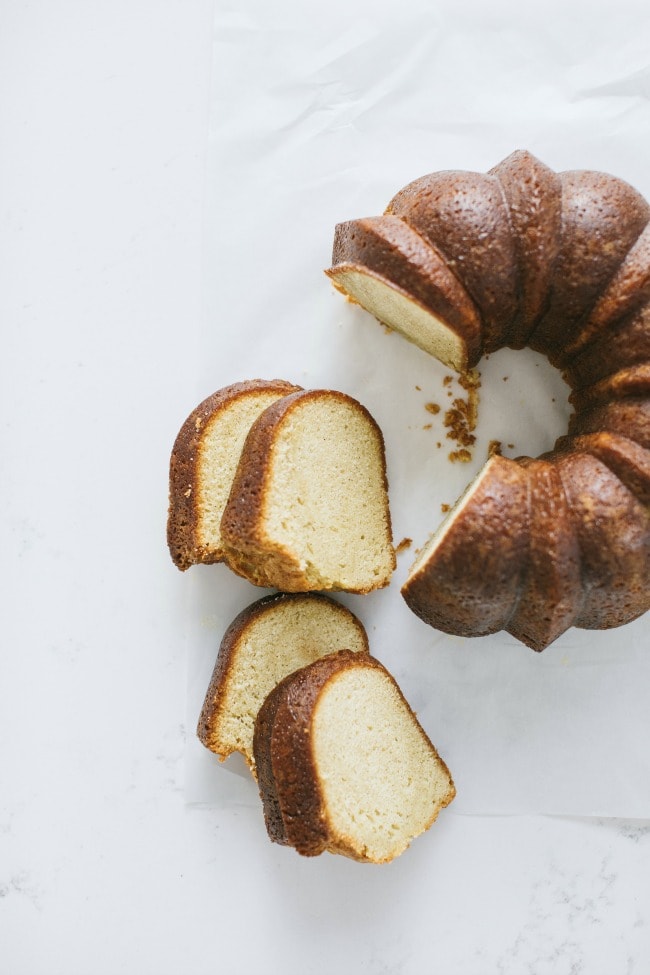 I know
Not these my  hands
And yet I think there was
A woman like me once had hands
like these.
-Adelaide Crapsey
(Pretty blush pink Bundt pan from Nordic Ware/Amazon Kitchen)