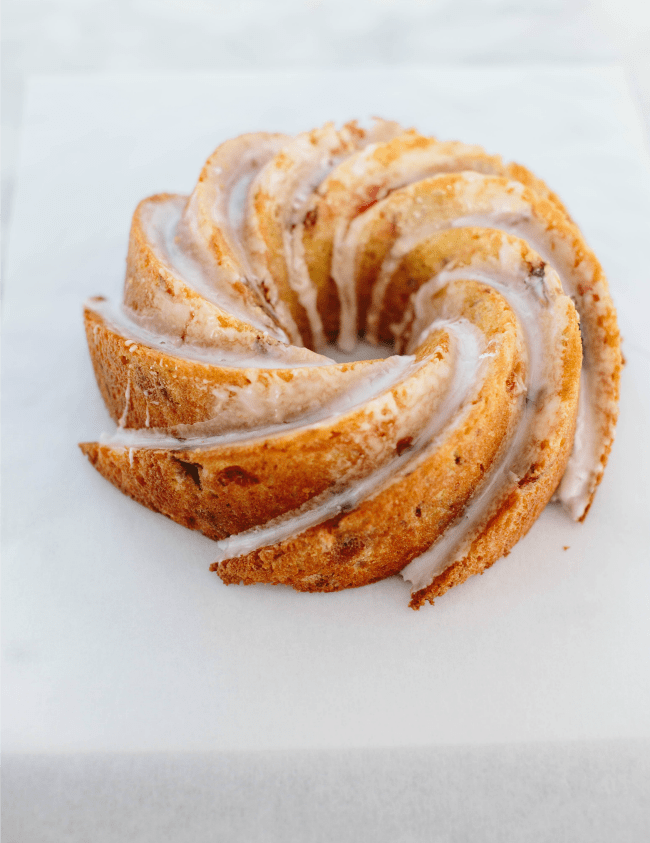 'What we call the beginning is often the end
And to make an end is to make a beginning.
The end is where we start from.' – TS Eliot, Four Quartets

Somehow we're back to blood oranges. A year ago I made doughnuts with them, and quick bread. I'm not quite sure where the time went – months have flown by, with so many changes, yet somehow it is all a blur.
This Bundt cake is adapted from Yossy's beautiful book Sweeter Off the Vine (the doughnuts mentioned above are found among its pages, too). I find myself taking far too many trips to the refrigerator to sneak another sliver; the sweet, tart flavors and pieces of citrus flesh scattered throughout the cake (Yossy describes them as 'jammy pockets') are worth any extra indulgence on my part. If you don't have Sweeter Off the Vine, I highly recommend it. It's a stunning collection of recipes and photographs, and everything turns out delicious.