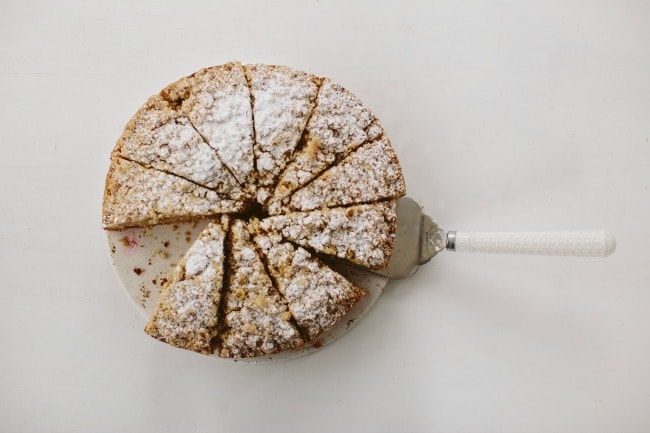 How to Eat a Poem
Don't be polite.
Bite in.
Pick it up with your fingers and lick the juice that
may run down your chin.
It is ready and ripe now, whenever you are.
You do not need a knife or fork or spoon
or plate or napkin or tablecloth.
For there is no core
or steam
or rind
or pit
or seed
or skin
to throw away.
-Eve Merriam
*************************************************
Nicole Gulotta, of the blog Eat This Poem, has a new book out, where both the poem above and the coffeecake below are found. It's a lovely book, filled with poetry and recipes and thoughtful musings, much like her site. I've met Nicole a few times over the years and have followed her progress on this book; it's been years of work and a labor of love. I highly recommend putting it on your wish list. I especially love the poem above, and have found a handful of other poets I need to check out. There are many recipes I am eager to try as well, but, I just can't help myself and gravitated first towards the baking section (this is the case in any cookbook I pick up). I started with this coffeecake. Nicole's version has pears but I used raspberries, in hopes that the usually warm April we've been having is here to stay. My family agreed it was delicious.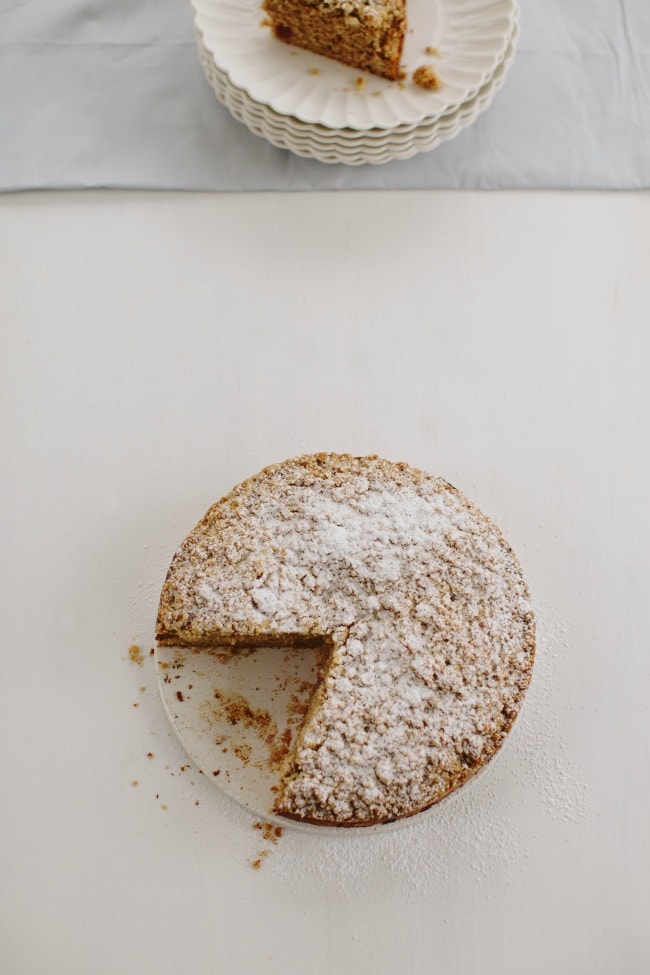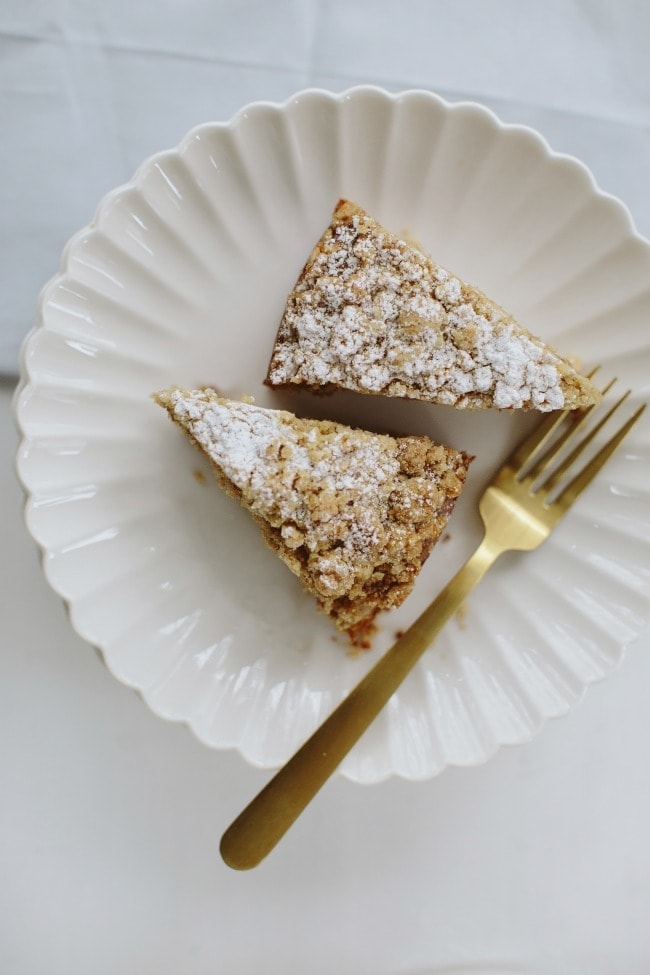 A few other things
I can't get enough of this song.
Turntable Kitchen's Sounds Delicious is in full swing (every month you receive an exclusive, limited-edition 12? vinyl record featuring an artist covering a full-length album of their choice). I received the first LP: Yumi Zouma covering Oasis' What's the Story Morning Glory, and it is so good!
I just ordered this sweatshirt from Miss Jones Baking Company and I absolutely love it. It's so comfortable.
The Blackberry White Chocolate Cake from my book found it's way into the Sunday Times, Ireland this month, which was very exciting. You can view the recipe here (although, you have to sign up to see it – it's free.)
Yossy used my yellow cake recipe for the base of her Meyer Lemon and Raspberry Cake (her video is lovely!)
I have Banana Cupcakes with Banana Buttercream and Peanut Butter Chocolate Bars on Handmade Charlotte.
The dishware was sent to me by Martha Stewart Living, and is part of the Fleur collection, found exclusively at Macys.