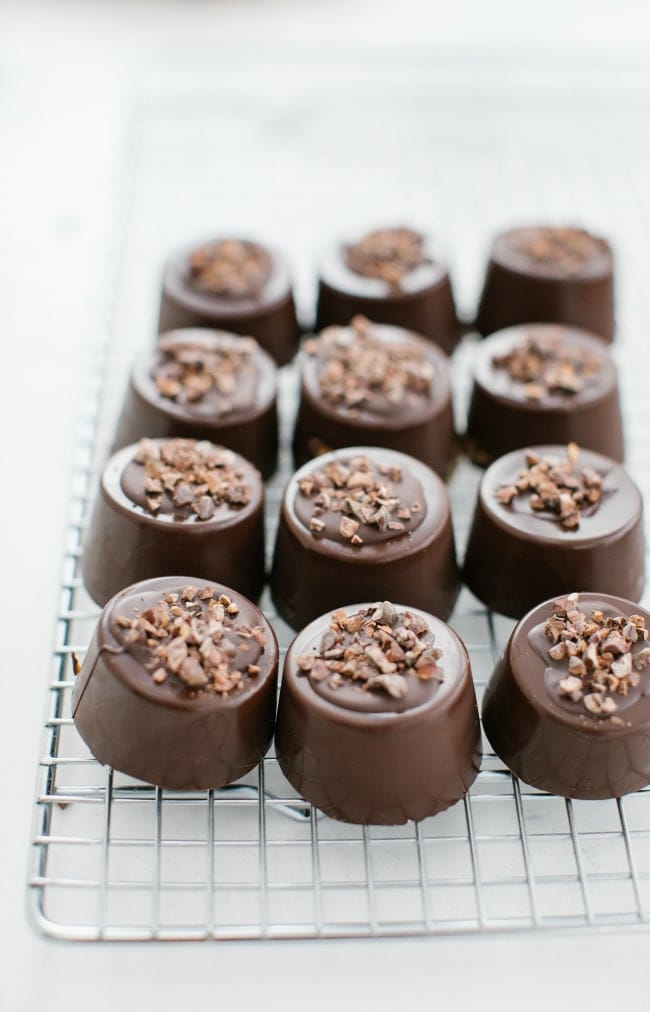 (The text for this post is taken from an old post with no recipe. I was feeling similar this year, and decided to share it again, along with a recipe.)
I spent ten Christmas Eves in a row working various retail jobs, everything from barista to Barnes and Noble. The holiday season started the day after Thanksgiving, with mile long lines continuing to Christmas Eve at 4pm, when the store gates finally clanged shut and stayed that way for one whole day. Work shifts in December were spent answering the constantly ringing phone, running around the store trying to find would-be presents, standing at the cash register hour upon hour swiping credit cards, dreading every 30 minutes when Paul McCartney's Wonderful Christmastime would come on again, and cleaning up gigantic messes left by frantic customers. Then, at last, the night before Christmas, when the store gate was shut (although often people were begging outside it: please, can I buy just 1 pound of coffee? I just need one more book for my sister-in-law, will you let me in?) all the employees would feel that smack of exhaustion, the same one that comes at the end of finals week, when you are finally driving home for spring break. It would take hours to clean the store, and almost everyone could feel a serious cold coming on. Someone would order a pizza, and we'd munch in silence before taking off to our various celebrations, usually arriving sneezing and crazy-eyed, just wanting to crash into a bed.
I've now had ten years off on Christmas Eve. It is spent at home, quietly listening to holiday music, baking a batch of cookies, snuggling with my little ones watching White Christmas, and heading to my parent's house early for festivities. I have a no-shopping on Christmas Eve rule for myself, but I must admit I feel something lacking each year without the craziness. The month of December doesn't feel as sparkly and exciting to me without all the noise, the crowds of people, Mariah Carey singing Christmas songs through loud speakers all day long, racing up and down stairs trying to find books for exasperated customers. The thing I didn't want to make the holiday about has now ended up defining the holiday to me. Those formative years of my teens and twenties, working hard all December long now shape how I need Christmas to feel to me as an adult. I can't escape that, somehow.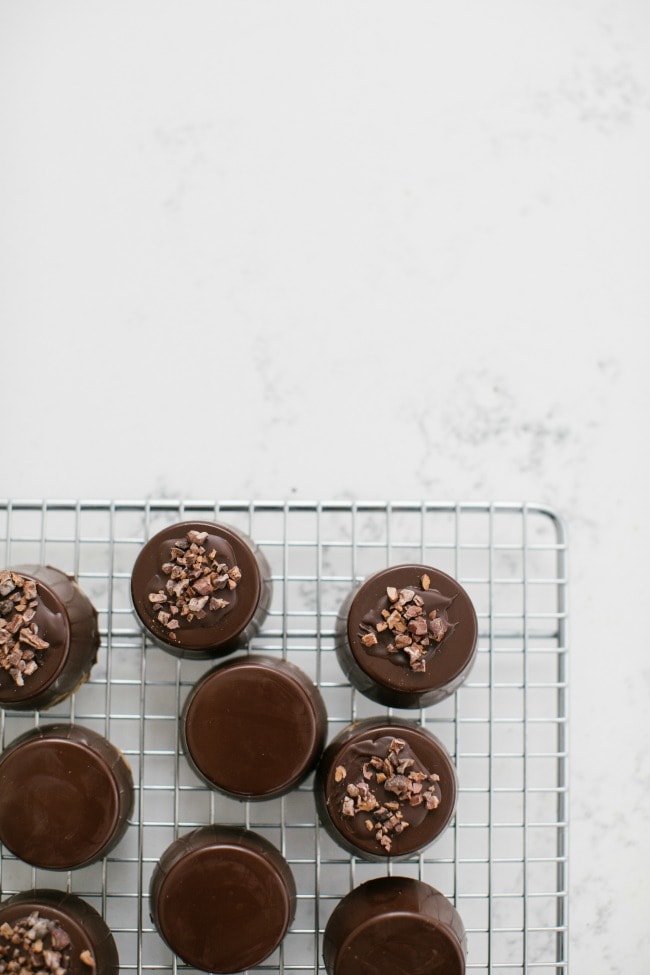 I remind myself each year that just because something feels a certain way, it doesn't mean that's how it actually is. This is usually easier said than done. As a parent, I now determine how the holiday will look for my children. I start traditions and routine both for enjoyment and for recognition. I see my kids feeling so many things, and getting swept up in what makes Christmas so exciting. But my mission as a caretaker is more than that. It's to teach what the reason behind this month long, money-spending, jingle-belling really is. At the very core, it's to look to others, to give with no expectation of getting anything in return, and to remember that we all belong to each other, all of us, across this spinning round snow globe that's so easily shaken. No matter how the actual days of December end up shaping my two little ones, I want them to still always be able reach past how they feel, and know, deep down, the joy and hope of Christmas, and their capacity to bring it everywhere they go. "If the world seems cold to you, kindle fires to warm it." —Lucy Larcom
Peanut Butter Cups
I don't know if the world needs another recipe for peanut butter cups, but I had several people ask on Instagram for the recipe, so here it is! It's a mash up of recipes, inspired/adapted from Sprouted Kitchen and Taste of Home. Peanut butter cups are my most favorite candy, and these are rich and delicious. To get the nice shape and glossy chocolate, I used this silicone mold from Lekue. – which gave me 11 peanut butter cups. It was my first time using a silicone mold for these cups, and it worked beautifully. I'll never go back to paper. This mold is deeper than a normal mini muffin pan, so if you are going to use that instead, you will probably use less chocolate and peanut butter filling than called for here, and will probably get more peanut butter cups. If you want detailed directions for making these in a regular mini muffin tin (make sure to line them!), you can find some on the Sprouted Kitchen's post. If using natural peanut butter here, please remember that not all peanut butters are created equal, and use a brand you know works well in baking.
1/2 cup creamy peanut butter
1/4 cup confectioner's sugar
2 tablespoons unsalted butter, room temperature
1/2 teaspoon pure vanilla extract
Pinch salt
13 ounces bittersweet chocolate (I used Ghiradelli 60% cacao)
In a medium bowl, mix together the peanut butter, sugar, butter, vanilla, and salt until combined and completely smooth.
Melt 12 ounces of the bittersweet chocolate (I used the microwave) until smooth, stopping to stir the chocolate occasionally. Add the last ounce of chocolate and stir until it is melted and all the chocolate is completely smooth.
Place about a tablespoon of chocolate in the bottom of each circle in the mold. Tilt and twist the mold around so the chocolate coats the sides of the circle. Scoop out a scant tablespoon of peanut butter and gently roll it into a ball between your palms (if it is too sticky to do so, refrigerate for 10 minutes to help it firm up). Place it in the center of each circle. Top each circle with the remaining chocolate and smooth out the top (I gently tapped the mold on the counter to do so). Chill in the refrigerator to set. Once set, pop each peanut butter cup out of it's mold.
To top with cacao nibs: Melt 1 ounce of chocolate. Place about a half teaspoon of chocolate on top of each peanut butter cup, and carefully smooth out. Sprinkle with chopped cacao nibs and let set.