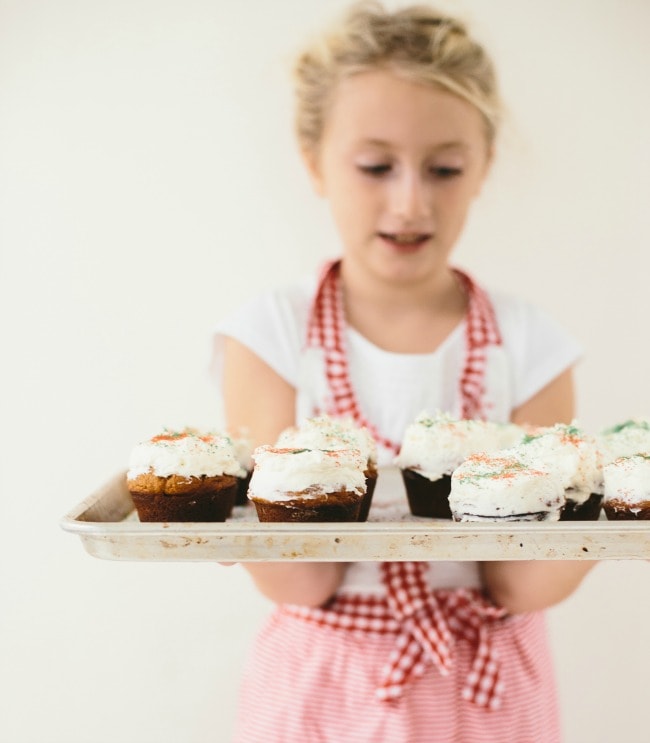 I wrote this a few years back and revisited it recently; it was a good reminder to myself on what I want the focus of the Holiday season to really be.
The Holiday season has come and gone again. I sit quietly in my home, and although the fire is burning bright, I am chilled from too little sleep. I always feel so reflective in this time, so nostalgic. The ripping of paper, the ringing of laughter, the smell of peppermint and ginger fill my memory again. I am a child, reveling in Christmas cheer, and yet also I am a grown adult, making memories for my own children. Somehow this is all rolled into one big blur; an abstract painting of time and emotions. There is no picture, yet there are many pictures. Happy and sad, joyful and tearful, the silence of night and the clanging bells of morning are all on my canvas. I stare, taking time to ponder their meanings.
My parents did not grow up in normal, well-functioning homes. When my mother, rather reluctantly, tells us stories of her Christmas past, I always find myself amazed at the carelessness of my Grandparents. It's hard for me to even write this, to recall that my Grandma was the dearest of Grandmothers, but not an attentive mother. All the cousins, those tiny dear little ones looking to the Heavens for Santa to come, were left to their own devices, alone on Christmas Eve, while their parents enjoyed Christmas parties somewhere else. The adults would arrive home too late to recall, and spend Christmas Day miserable and hung over, yet still filling their cups high, trying to drown out their own memories. When I think of this story past, I am reminded of wise words I jotted down years ago, "But then there are days when we feel like we're auditioning for a starring role in the book of Ecclesiastes. Did any of it matter at all? Did we accomplish anything even remotely unique, or worthwhile, or useful? … [S]ome days are a drawn veil: we just can't seem to access the meaning in any of it… [T]here are days now when we pan back on a chapter that's ending, and the overwhelming feeling is, we had so little time. The years vanished. Take care what you hang a life on."* That last line flitters through my mind frequently. Take care of what you hang a life on. If someone had whispered that to my Grandmother, and if she would have listened…
But these are not my memories. When I think back to my childhood, my holiday experience, there is a rush of sincere joy that fills me. We had an old, rugged Christmas tree that didn't require water, but there was nothing like the thrill of my dad pulling the giant, torn box it was kept in out of the laundry room. He would mutter under his breath as he assembled it; it was miserable work and that darned thing wasn't well made, but we were oblivious to his mumbling, dancing around the half-assembled tree, singing songs full of holly and cheer. Joy to the world! My sister and I would grab for the tree decorations, fighting over who got to hang the prettiest ornaments. My little brother would tackle our legs, knocking things out of our hands and singing out of key. We would chase him, yell at him, laugh with him. The smell of sugar cookies, ornately decorated by all of us just before, filled the room. Mom would start a simmering pot of hot chocolate, complete with tiny mini marshmallows. We would start the count down to Christmas Day. It was beautiful, all of it.
Then Christmas Eve would arrive, and the celebrations would begin. There were appetizers at Grandma's – a table piled with food and more food. In one corner tiny meatballs soaked in a crock pot full of thick sauce, surrounded by bowls full of potato chips in every color. My Grandma's stash of roasted salty nuts were scattered around the house, along with trays of black olives and carrot sticks. My sister and I always found spots by the cheese tray and filled our small faces full. After all the eating, we would start on gift opening. It was as if my Grandma had purchased a small toy store and moved it into her living room; there were so many boxes and bags we could barely see above them. We were sure we were dreaming. When it was time to leave we were a complete mess, wired on a sugar rush, ready for Christmas Day. My parents would drive us around the city to look at all the Christmas lights, and we would sing softly together. Silent night, Holy night. Our hearts willingly prepared room, and we were calm and bright.
The next morning we would wake up with a start, bouncing off the walls with excitement, racing out to that old tree to see what was under it. And there, somehow, the presents had miraculously doubled, no tripled; my dad having spent much of November and December working overtime so he could watch his children's faces light up at the sight of so many toys and goodies. After all the paper had been thoughtlessly torn, and the house was completely covered in every kind of wrapping, we would then spend the day together, enjoying our new gifts; enjoying each other. We nibbled on leftover cookies and bars, we sipped hot apple cider. We were content, glad to be in good company. There would be dinner later with family and friends, but those quiet hours together on Christmas were the real beauty of the Holiday.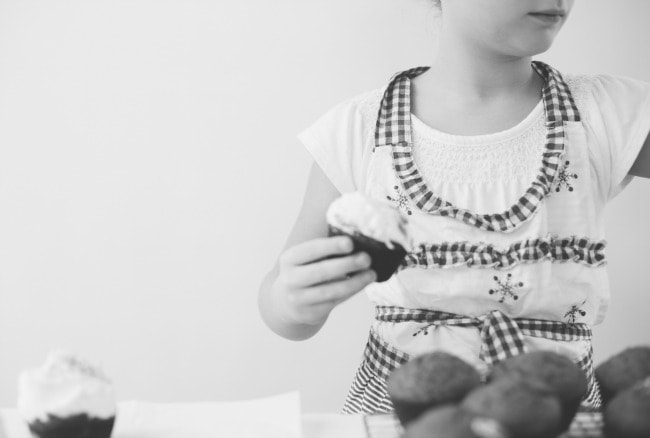 When I compare my Christmas story with my parents' version, I am always reminded of the power of choice. My mom and dad did not have the happiest memories, but instead of allowing them to dictate their future, they shaped their own way. They made the choice to not follow footsteps in careless wandering, but instead ventured off the path of bitterness and alcoholism, and from scratch made something beautiful and sustainable for their family. They took a right turn into wholeness and healing, beauty and giving. Of course, not everything was picture perfect that day – there was fighting and arguing among us kids, and some passive-aggressive behavior among the adults, but in my mind, those things are overshadowed by the beauty that my parents helped paint for us.
So now, as I study that painting in my mind, intent on those complex lines and shapes, I change my focus. Yes, there are imperfections and flaws, patterns and colors that don't seem to make sense, but standing back I see the whole. I will now pick up my brush and add to it; colors and strokes to add form and direction that is clear and purposeful. They may seem messy now, and are wet from being freshly painted, but I hope when my daughter and son stand here, looking, they see the beauty and meaning that our family fought and worked for.  We will take care what we hang our life on.
Ring out, wild bells, to the wild sky,
The flying cloud, the frosty light;
The year is dying in the night;
Ring out, wild bells, and let him die.
Ring out the old, ring in the new,
Ring happy bells, across the snow;
The year is going, let him go;
Ring out the false, ring in the true.
From 'Ring Out Wild Bells' Alfred Tennyson
*'Take care what you hang a life on' is from a letter Linford Detweiler sent out years ago to his devoted fan base. Mr. Detweiler plays and sings in the lovely band Over The Rhine.