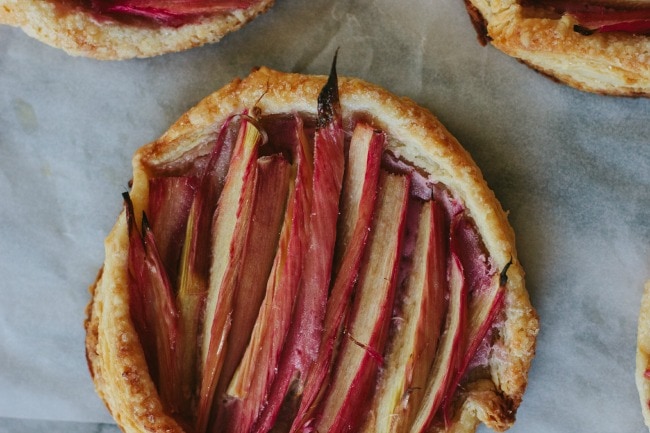 Rhubarb finally made an appearance at my local co-op. It's ruby red stalks called to both me and the puff pastry tucked away in my freezer, so I took it home with me and set to work. I had this recipe in mind, and didn't change anything except to stir some raspberry jam into the creme fraiche, and sprinkle the tarts with a good amount of granulated sugar.
My brain is temporarily on lock down, after a month of sick kids and allergy season slowly setting in. So here are some links for your Friday:
Murmuration. Pretty amazing.
I can't get enough of Melody Gardot's latest song.
All the things Anne Lamott has learned in 61 years.
This is a good rumor.
The perfect cookbook to get your mom.
John Steinbeck and his diary.
Super flattered to be included in Inspired: Top Food Blogs. There are 100 blogs listed, so you can find some new reads.
Also! If you have had trouble in the past signing up for my post via email, it's now been fixed. You can sign up on the side bar if you are so inclined.