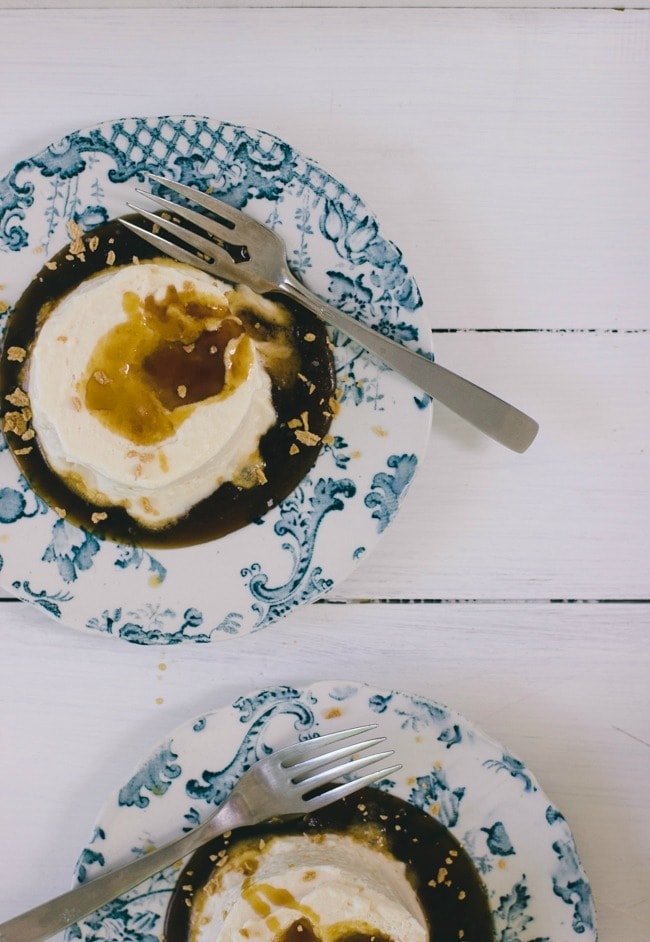 The world
is a table
engulfed in honey and smoke,
smothered by apples and blood.
The table is already set,
and we know the truth
as soon as we are called:
whether we're called to war or to dinner
we will have to choose sides,
have to know
how we'll dress
to sit
at the long table,
whether we'll wear the pants of hate
or the shirt of love, freshly laundered.
Its time to decide,
they're calling:
boys and girls,
let's eat!
-Pablo Neruda, 'Ode to the Table'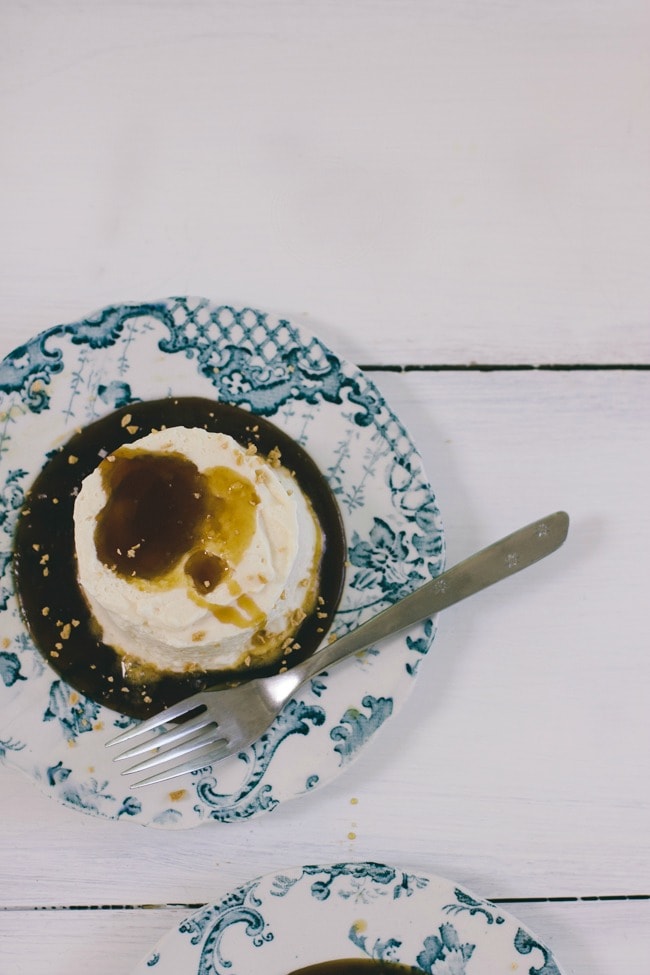 (I recently purchased Neruda's All the Odes, and I'm smitten.)
Thank you so much for all your kind thoughts on the last post regarding my house allergies! Things are much better, and we seem to have pinpointed the problem. This week has actually been great regarding my health, and I've found myself constantly in the kitchen baking and making, reveling in the beginning of fall. Right before we moved I was sent a copy of flourless. by Nicole Spiridakis, and now have finally had a chance to make a few things from it. This maple mousse is such a treat. While it stands rich and creamy all by itself, I couldn't help but add this coffee syrup, making it quite an indulgence. Topped with sea salt and a sprinkle of maple flakes, it became downright fancy. This is another gluten-free cookbook that works well in my kitchen- Nicole shies away from hard-to-find ingredients and focuses on ground nuts, egg whites, fresh fruit, and chocolate. It's a beautiful book.
Maple Mousse with Coffee Syrup
adapted from Flourless. by Nicole Spiridakis
I used six tartlet rings that were 3-inches wide by 2-inches deep, but a 1-quart mold is called for. Also, I may have had some crispy pancetta nearby which ended up sprinkled on top of this dessert as well, and it just may have been amazing. Maple flakes are not necessary, but they add a nice crunch. You can find them at Hatchery.
1 large egg white
good pinch of salt
3/4 cup (180 ml) maple syrup
1/2 teaspoon vanilla
1 cup (240 ml) heavy cream
coffee syrup (recipe follows)
coarse sea salt
maple flakes (optional)
Have a 1-quart/960-ml heatproof mold or baking dish ready.
Using an electric mixer, beat the egg white and pinch of salt on medium speed until it thickens and begins to hold soft peaks. Slowly pour in the maple syrup and continue to beat on medium speed until it has a thick, meringue-like texture. Add the vanilla and mix to combine.
Beat the heavy cream in a chilled bowl on medium-high speed until stiff peaks form. Gently fold the beaten cream into the maple syrup mixture, stirring lightly until incorporated and no white streaks remain. Pour into the mold or baking dish and place in the freezer for a least 4 hours.
Thaw in the refrigerator about 30 minutes before serving. Cut the mousse into medium-thick wedges to serve. Pour a thin layer of coffee syrup on a plate, place the mousse on top, and then top the mousse with a bit more syrup, a sprinkle of coarse sea salt, and maple flakes if using.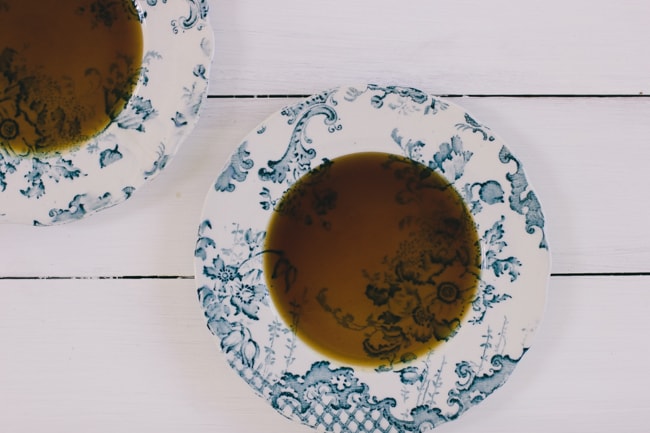 Coffee Syrup
1 cup strong, brewed coffee
1 cup sugar
good pinch of salt
1/2 teaspoon vanilla
1 tablespoon butter
Put the coffee, sugar, and salt in a medium pan, and bring to a boil. Let the coffee mixture simmer until it reduced to 2/3 cup. Remove from the heat, and stir in the vanilla, and then the butter.