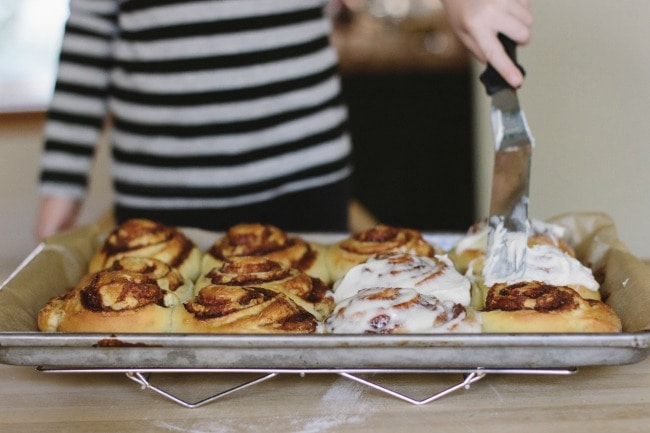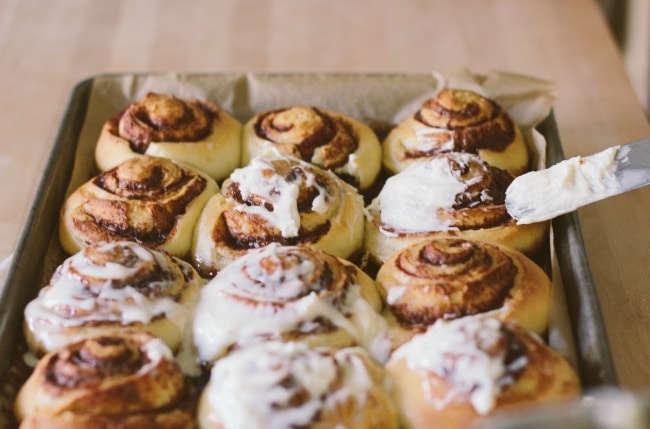 A year and a half ago I started working for Jeff Hertzberg and Zoë François, the authors of the Artisan Bread in Five Minutes A Day Cookbooks. While I write some blog posts for them and spend a good deal of time pinning to their Pinterest boards, one of the highlights of my job is helping them work on cookbooks. A little over a year ago we spent a whole week together, along with photographer Stephen Scott Gross, mixing buckets of dough and baking piles of bread for their book, The New Artisan Bread in Five Minutes A Day.
I was a fan of the Bread in Five series before I met Jeff and Zoë, and now after spending time with the two of them, I can't rave about them, and their books, enough. I've made boules, baguettes, bagels, doughnuts, beignets, coffee cake, sandwich bread, dinner rolls, bostok, and cinnamon rolls with their dough. It's all been amazing. And so to celebrate, I am giving away 5 copies of the new book! Leave a comment here (with your email, please) and I will pick a winner next week (the giveaway is only open to US residents, sorry!). Winners have been picked and contacted!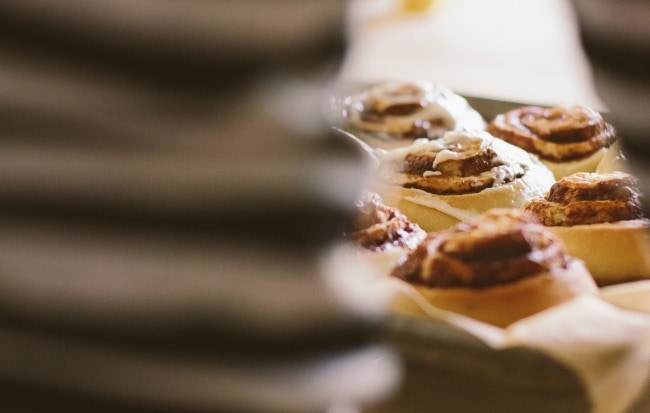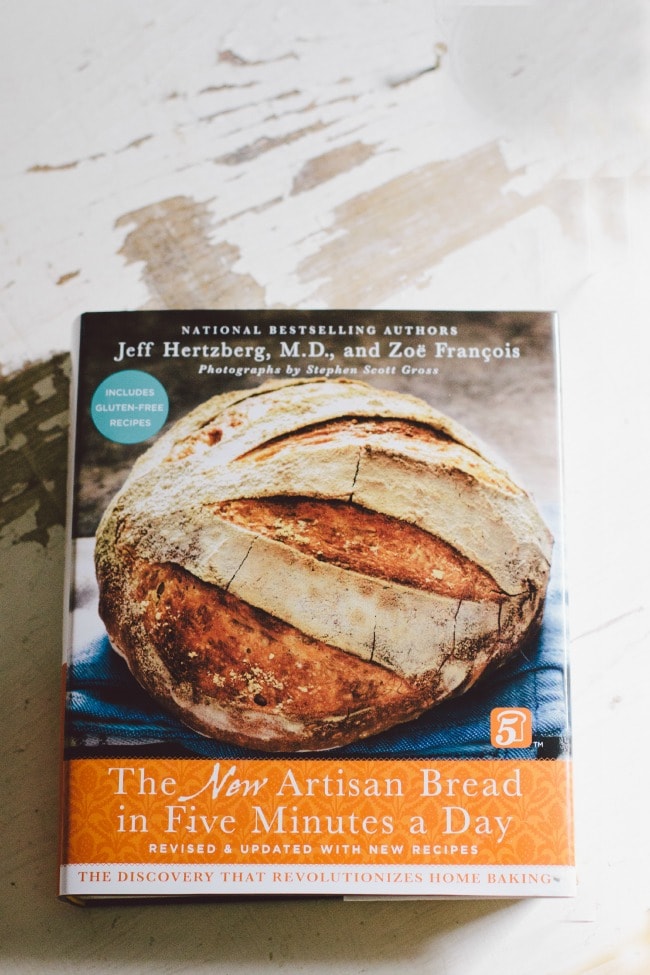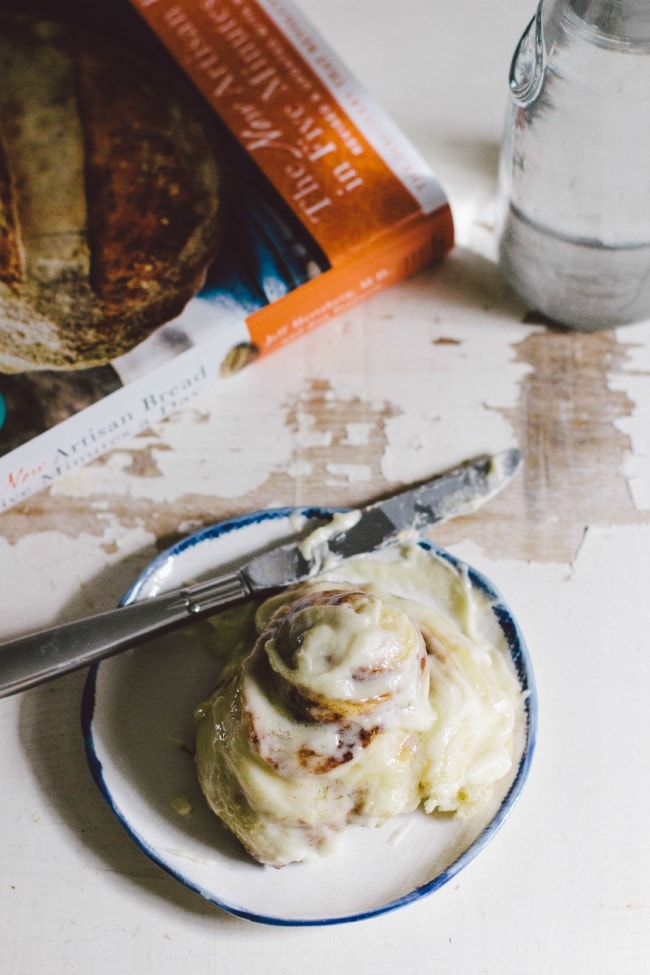 Oh, and these cinnamon rolls. Made with brioche dough and smothered in cinnamon and cream cheese icing, they were a perfect start to our weekend.
Bread in Five already has this recipe on their website, so I will send you there. There is a post for small batch cinnamon rolls, and cinnamon rolls for a crowd. I've made both versions with much success (I used 2 1/2 pounds of dough for 12 rolls baked on a half sheet pan).