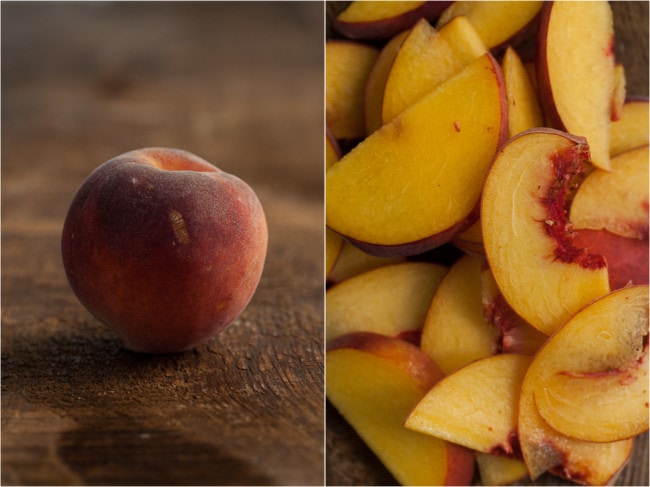 It's the summer of fun! For reasons before mentioned, I am lining up guest posts for this summer. Up next is Erin from Naturally Ella. Erin was one of the first blog 'friends' I made, and she is incredibly talented and generous. I can't wait to meet her in real life.
I believe, that in this world, there are two types of people: breakfast and not breakfast people. I was a latecomer to the world of being a breakfast person. For many years, I would miss this meal while I was usually running (late) out of the house. When I started cooking, breakfast crept in. Eggs, oatmeal, and yogurt- staple breakfast food. When I worked at the bakery, breakfast often felt more like lunch considering I'd already been working four hours but I never missed it.
I love breakfast. It's the time I get the first sip of hot coffee and the time I use to reflect upon the upcoming day. It's usually quiet and calm with a slight chill. It's impossible to feel stressed during these times (as long as I don't check my email).
Weekends are usually a time for pancakes and waffles. I love dutch babies because they require very minimal effort and have a hearty, thick texture once done. If you haven't tried Einkorn flour, I'm on a kick as of late. It's a slightly sweet wheat flour that I think stands in wonderfully for all purpose flour. Paired with peaches and bourbon (really, you can't go wrong with bourbon), the flour shines and the flavors meld together to form the perfect breakfast.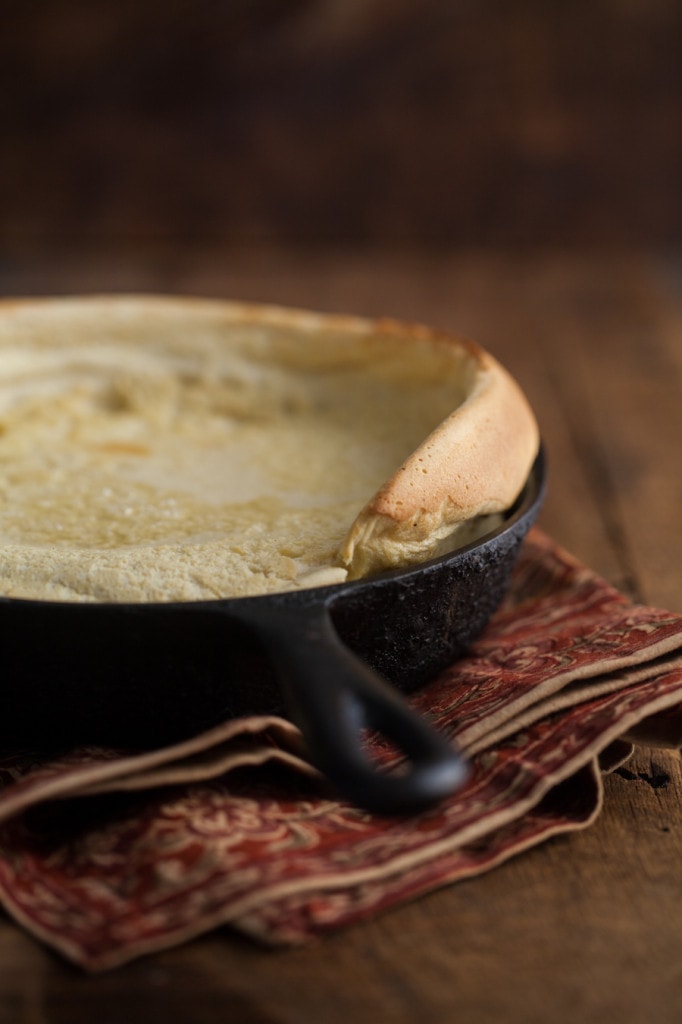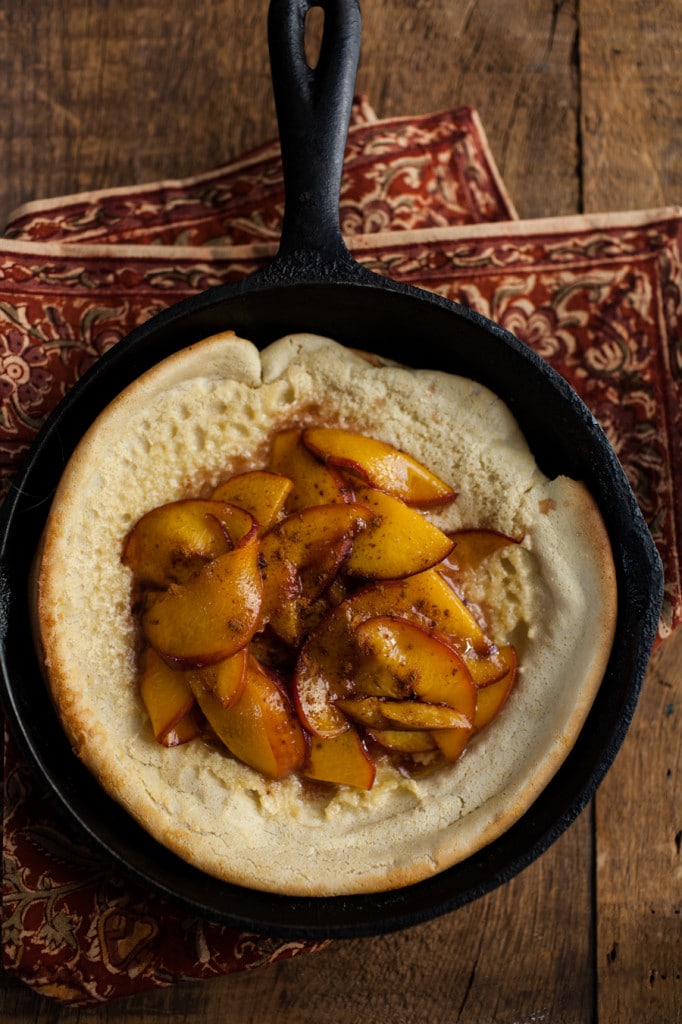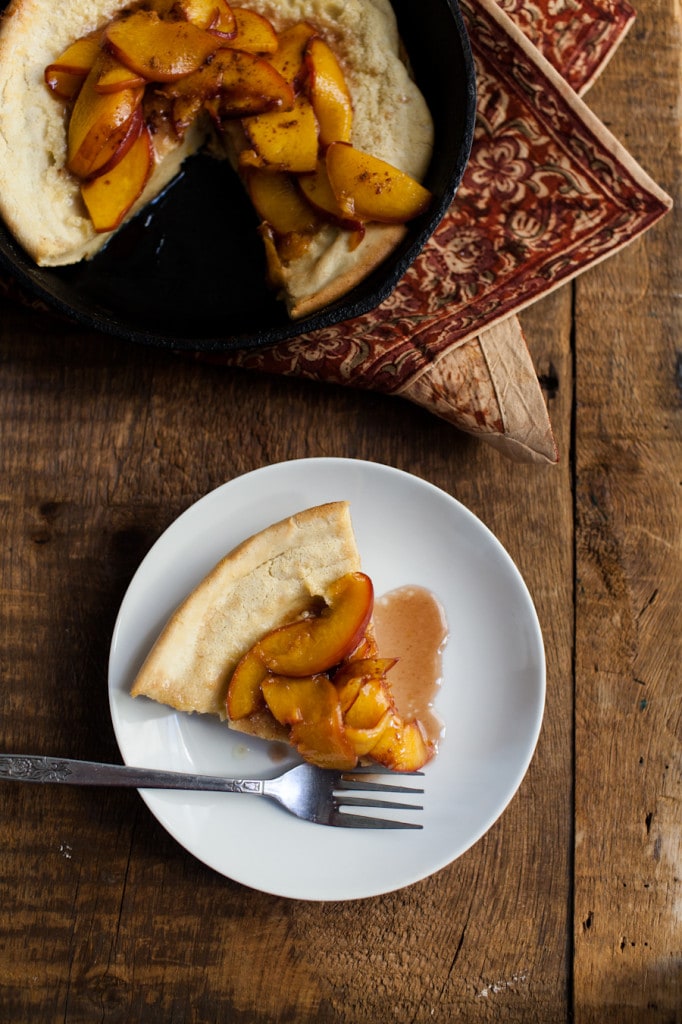 Einkorn Dutch Baby with Maple-Bourbon Peaches | Guest Post from Naturally Ella
Ingredients
2 large eggs
2 tablespoons maple syrup
½ cup 2% milk
½ cup + 2 tablespoons Einkorn flour
1/4 teaspoon salt
1/2 teaspoon vanilla extract
1 tablespoons butter
 
2 ripe peaches
1 tablespoon butter
3 tablespoons maple syrup
1 tablespoons bourbon
Instructions
Preheat oven to 400?.
Combine eggs, milk, flour,salt, and maple syrup in a blender. Pulse until combined.
On the stop top, melt 1 tablespoon butter in an 8" or 10" cast iron (well seasoned) skillet. Swirl around to cover the pan with melted butter. Remove from heat and pour in batter. Place skillet in oven and Bake in oven until golden brown and puffed, 20-25 minutes.
While the dutch baby bakes, cut peaches into 1/4" slices. Melt butter in a large skillet and add maple syrup, bourbon, and sliced peaches. Cook over low heat until peaches are soft and maple syrup/bourbon has thickened slightly.
Pour the peach mixture over the dutch baby and serve.
Notes
*I use an 8" pan but the dutch baby is thick and puffs quite a bit. A 10" pan works slightly better, I just don't own one.
http://www.thevanillabeanblog.com/2013/08/einkorn-dutch-baby-with-maple-bourbon-peaches-guest-post-from-naturally-ella.html