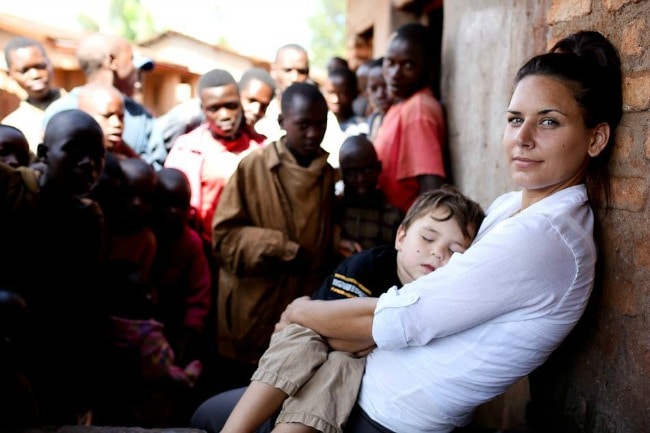 It's the summer of fun! For reasons before mentioned, I am lining up guest posts for this summer. Up next is Kristy from Long Miles Coffee Project. I've known Kristy for quite some time – we went to college together – and I've been so happy to reconnect with her here in blogland. Kristy and her family currently reside in Burundi, where they are very active in their community; they have been building a washing station and working hard at helping coffee farmers get fair wages (more on this in part two). Kristy is also an amazing photographer, and her photographs of their adventures are stunning and soul-moving. I am always in awe when I visit Kristy's space and get updates on the work they are doing. Here's what a day in Kristy's life looks like.
1. Describe a 'typical' day:
We are all over the place. Sometimes upcountry with coffee farmers, sometimes in town cupping coffee and writing. Coffee is seasonal and so are our self-made job descriptions. When it's coffee season we are home as little as possible, preferring to be with the trees and oversee the details of the washing station. The only thing "typical" about our days is that we ALWAYS drink coffee and we usually do school runs. We tend to look at our weeks with big picture objectives and list to-do items beneath those. Then… we get crackin'. We like to include our two boys in our work that is out of the office. We want them to see and know what we do and why we do it.
2. What role does food (or cooking/baking) play in your day?
I'm a foodie at heart, so food is a huge part of our lives. Not having access to everything we want all the time has built a deeper appreciation in us for our food and where it comes from. We meet the farmers that grow our bananas and in most cases we know exactly where our food comes from. Whenever we travel we load our suitcases up on our return flight home. A few of the things that always make the suitcase cut are cheese, lemons, bulgar wheat, canned artichokes, olives, dark chocolate and good wine.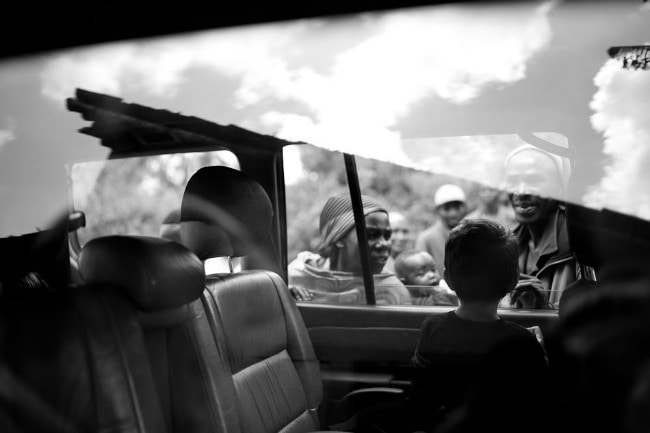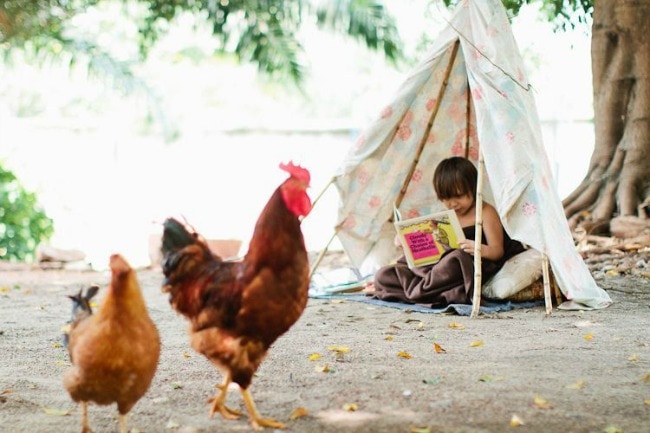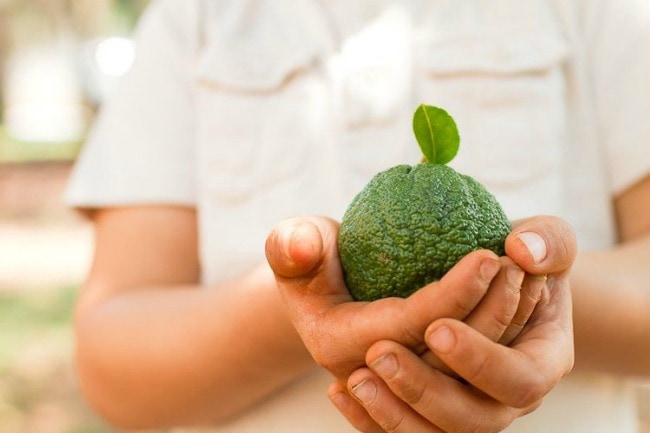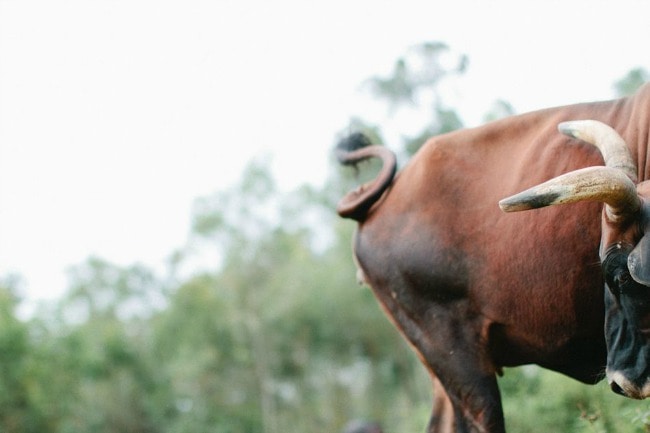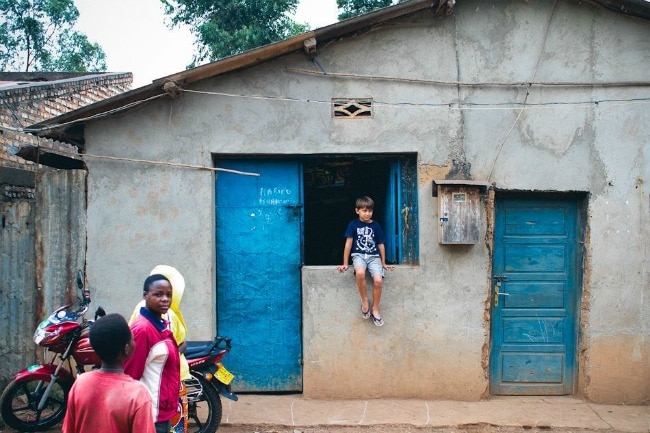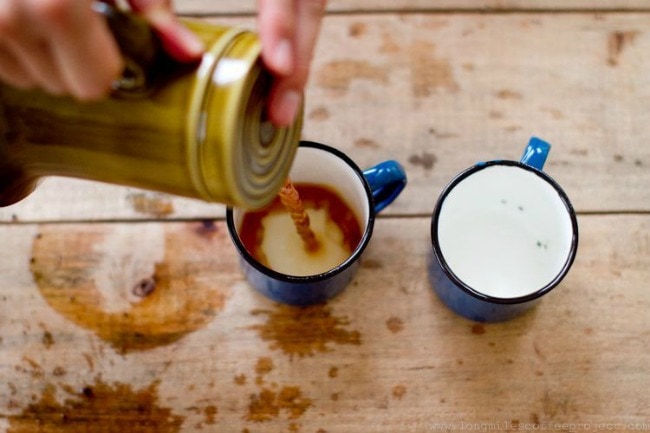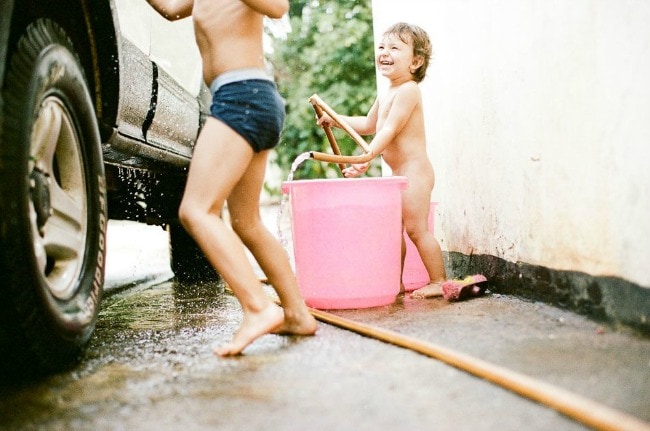 3. How did your meals/cooking change in a new country?
Well, sourcing things can be a huge effort so we really began to build our meals around whatever we could find in the market that was fresh. Also, our produce is seasonal, as it should be. So when it's sweet potato time, we eat lots of sweet potatoes! We eat about 80% vegetarian now, whereas when we lived in South Africa we had meat probably 5 or 6 times a week. I enjoy the shift, but it took some time to get to know our city and where to find things. I also had to begin communicating what I wanted in a new language, French. Everything has to be made from absolute scratch (there are no frozen pastries at the ready!) and that also took some getting used to. We make our own boiled bagels, tortillas, and crackers to name just a few things. We also grow a small garden mostly for herbs and lettuces so that we always have those at the ready.
4. What are some of your favorite meals/treats to make in Burundi?
Hmmm… well we just acquired a Vitamix from some friends who were leaving the country and so right now our favorite treat is smoothies. We keep our freezer stocked with frozen fruit that we prep ahead of time. Otherwise, we love it when we can find fresh fish out of lake Tanganyika. Our favorite way to eat it is grilled and topped with mango or papaya salsa.