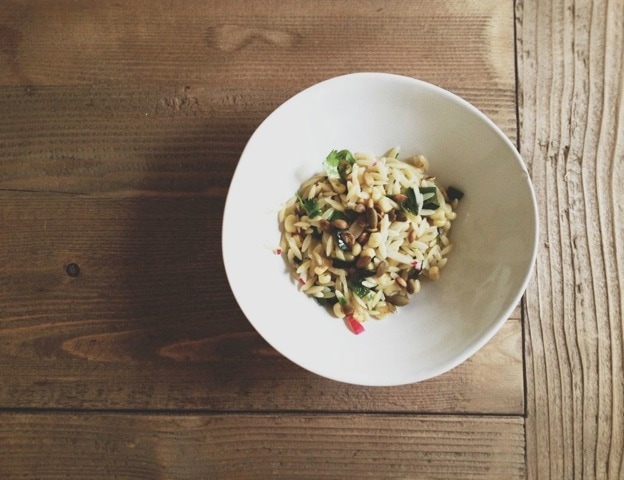 It's the summer of fun! For reasons before mentioned, I am lining up guest posts for this summer. Up next is Nicole from Eat This Poem, who is always inspiring, whether pairing food and literature, or doing good with food through The Giving Table.
"Summer afternoon—summer afternoon; to me those have always been the two most beautiful words in the English language." –Henry James
Hi everyone, I'm excited to be posting on Sarah's site this summer!
During the years my husband and I dated in college, the best way to spend quality time together was to leave the house. With many roommates between us, privacy was hard to find when making dinner at home meant sharing the kitchen or dining table with several other people.
Our solution was to spend more time at the beach. We'd pick up burritos or pack pasta salad, then drive to the water. Regardless of the season (and even if the rain meant staying huddled up in the car), these meals became sacred time for us. Once we turned 21, we took to picnicking under the oak trees in nearby Santa Ynez and sipped wine from our tasting alongside cheese and crackers from our favorite local store.
The setting isn't as important as the company, though. And any time of year will do, but summer is especially wonderful for eating outdoors. I'm inclined to agree with Henry James that there is a certain amount of beauty in the words summer afternoon. It implies the sweetness, relaxation, and leisure that we have long associated with the season.
Wherever you find yourself, this is the kind of salad to pack. It can sit on the buffet table at your neighborhood BBQ, travel in the car to a concert, and keep you company under those oak trees.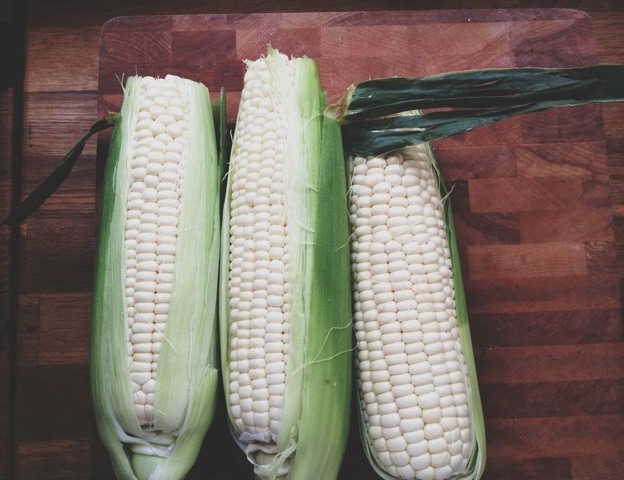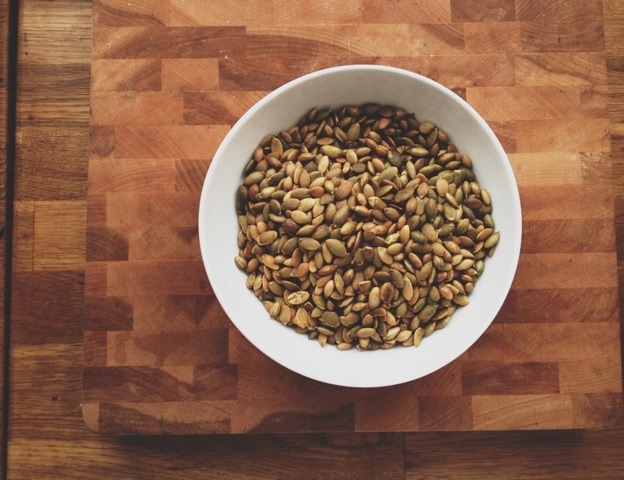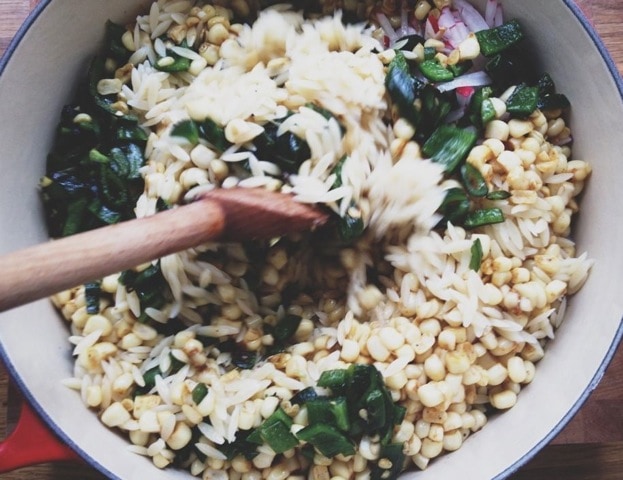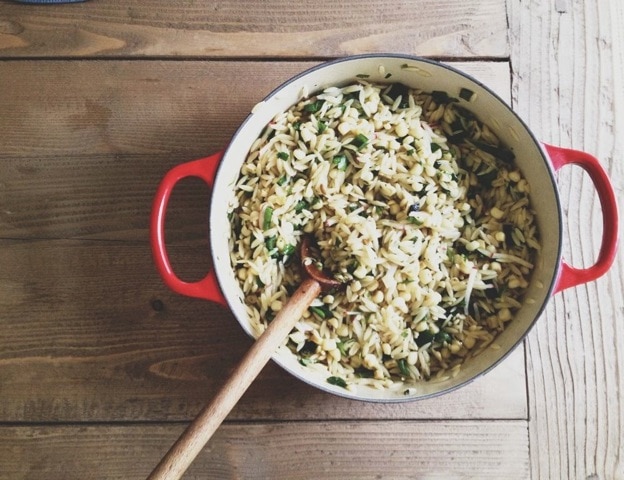 Orzo Salad with Corn and Poblanos
The pasta salads I made in college used nothing more than jarred pesto and halved cherry tomatoes. I'm happy my cooking has evolved into this kind of recipe, because it makes use of the summer produce you shouldn't miss, and offers a variety of textures of flavors to keep every bite interesting. A note on cooking the pasta, a cold salad is the only circumstance under which I recommend rinsing noodles in cold water to stop the cooking.
½ cup pepitas
1 ½ cups orzo
Extra-virgin olive oil
3 ears corn, shucked
½ teaspoon cumin
¼ teaspoon chili pepper
Salt and freshly cracked pepper
3 poblano peppers, seeds and ribs removed, then chopped
3 to 4 radishes, sliced into matchsticks
1 cup lightly packed cilantro, chopped
Preheat the oven to 350 and spread the pepitas evenly on a baking sheet. Bake for 12-15 minutes, until slightly puffed and golden.
Bring a large pot of salted water to a boil and add the orzo. Cook 6 to 7 minutes until al dente; drain. Rinse under cool water to stop the cooking before returning them to the pot.
Add a turn of oil to a large sauté pan over medium heat. Add the corn, cumin, chili pepper, and pinch of salt and pepper. Cook for about 5 minutes, until the corn is slightly charred. Pour into the pot with the pasta. Add more oil, then cook the poblano peppers until tender and charred in places; add to the pasta.
For the finishing touch, add the radishes and cilantro, and give everything a good stir. Season with additional salt and pepper, and add a glug of oil if it's too dry. Scatter the toasted pepitas on top before serving.