I've always been in love with books. Since I can remember, I've had my nose stuck in one. I whizzed through every elementary and middle school series: Nancy Drew, The Baby Sitter's Club, and the Sweet Valley Twins, to name a few. My Grandma thought reading a worthwhile investment of my time, and took me to B. Dalton once a week to pick out new titles to add to my collection. It wasn't until I was twelve, however, that I read my first 'real' book. Each week my Grandma would talk to me about how I 'need to read the classics' and became obsessive about it over time. 'How about Wuthering Heights?' she would ask,'or Jane Eyre?' I had no idea about these books, except I was sure they weren't exciting mysteries filled with clues and frequent make-out scenes, and pleaded with her to let me pick out my favorites instead. Finally, however, after weeks of her insisting I caved, and together we went looking for the classics. Somehow this little bookstore did not carry any of the books she suggested, but there was one copy of Gone with the Wind sticking out from their shelves, and Grandma grabbed it immediately. And so after much debate, my Grandma sent me home with the 1,000 page novel. I remember racing down to my room and staring at the cover for a long time, embarrassed and intrigued by Scarlet's heaving bosom and Rhett's intense gaze. I knew Nancy Drew had never found herself in an embrace like that, and it suddenly dawned on me exactly what 'juvenile fiction' meant. I was timid to open the book, but finally turned to page one and began to read, captivated by each line, each word. I devoured the entire novel in one week, living and breathing Katie Scarlet O'Hara; finding myself torn by all the conflict and falling desperately in love with Rhett Butler. My little twelve-year-old heart had never read anything so complicated, so moving, so romantic, so heartbreaking. There, in my closet of a room tucked away in the basement of my house, a door inside me burst wide open. I wanted to always be lost inside a good story, and spend my life there.
As all good books do, they stay with their readers, printing their beautiful and painful words across the psyche of each one. And while I desperately hoped that somehow Scarlet's courage and fearlessness or her ability to attract Rhett Butler-types would bleed off the pages and become part of me, it was her frequently repeated phrase of 'I can't think about that right now. I'll think about that tomorrow,' that stuck with me, weaved it's spell. Somehow, very subtly, that sentence I'll think about that tomorrow became my mantra over the next twenty years. I am officially now an expert at avoiding what needs to be done, and a professional at reaching for other less important (although much more interesting) things to distract me. For, you see, tomorrow is a great place for sticking homework assignments and long complicated papers, phones calls, emails, and personal goals. Tomorrow holds apples and oranges, eight glasses of water, and a yoga class or two. Tomorrow is the keeper of words that need to be spoken, the letters that should have been sent, the time well spent. Tomorrow is always gleaming bright and beautiful, filled with good intentions and promise of a follow through.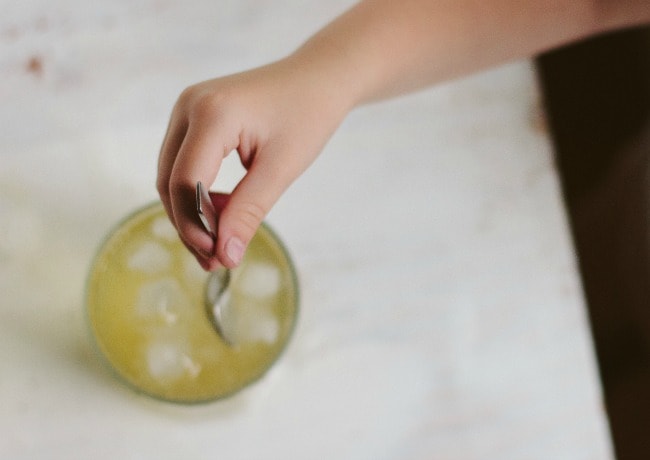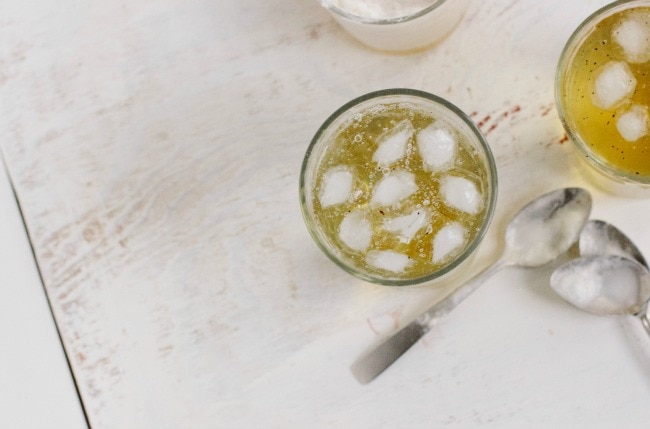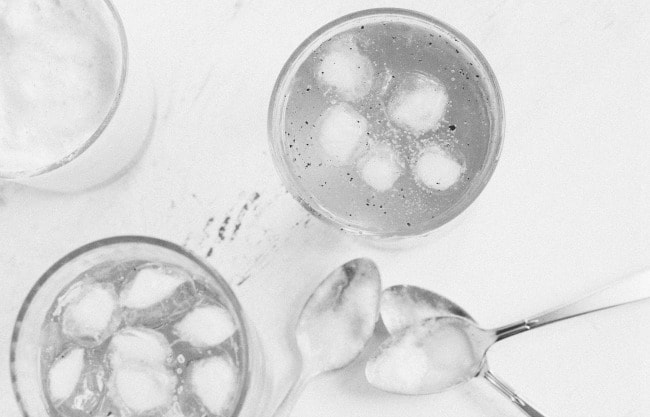 But, as I've come to figure out, living for tomorrow makes today a somewhat awkward and uncomfortable place to be. My thoughts are always in the next sunrise, wandering and ungrounded. And so, this brings me to the whole point of this post, which is I am taking a break from my blog for the summer.
It's a much needed break in many ways. There are two very important reasons for it, the first one being my children. My daughter will be starting full-day Kindergarten in the fall, and while we are excited for her education, my heart is breaking at the thought of her being gone all day. So we are calling this the summer of fun, and we are going to live it up here: time at the beach, day trips by train and car, picnics in the park, long walks, and lots and lots of time, together. The second reason is a little harder to talk about, but I need to take some time away from baking and focus on getting my body healthy. I've always struggled with food – either eating too much or not enough, and since having my second child it's been very hard for me to find a healthy food lifestyle. I've tried several times this past year to change my eating habits and exercise routine, and find I keep putting it off until tomorrow. So I am going to step away from all the butter and sugar and heavy cream. Baking has always been a comfort and a joy to me, but I've found myself in the kitchen constantly, losing myself in puff pastry and ice cream instead of good books and my husband's eyes. I hear the poets calling me, and I have to heed their whispers.
But, dear friends, not to worry. I am working on setting up guest posts for the summer, so this space will still stay alive. I will also pop in from time to time with some picture posts of our adventures, and I will still be around on Instagram (although you may find more pictures of my kids than cookies). And, well, if you miss me terribly, you can always make this vanilla bean soda and think about all the good times we've had together. Or maybe pick up that copy of Gone with the Wind you never got around to, and lose yourself in a summer of fun, today.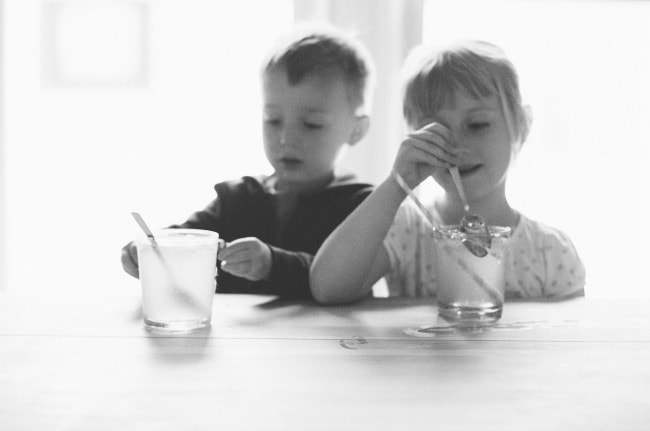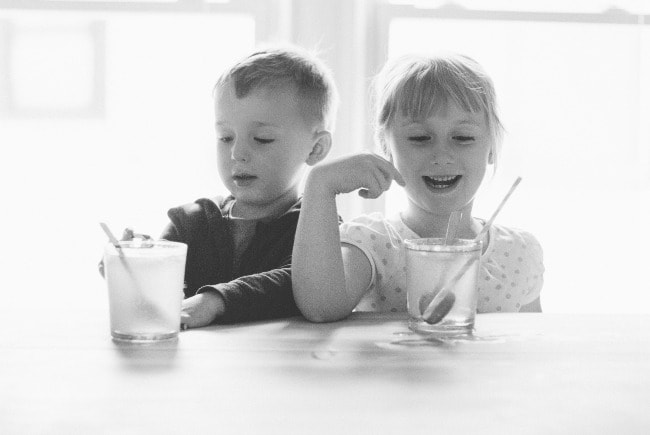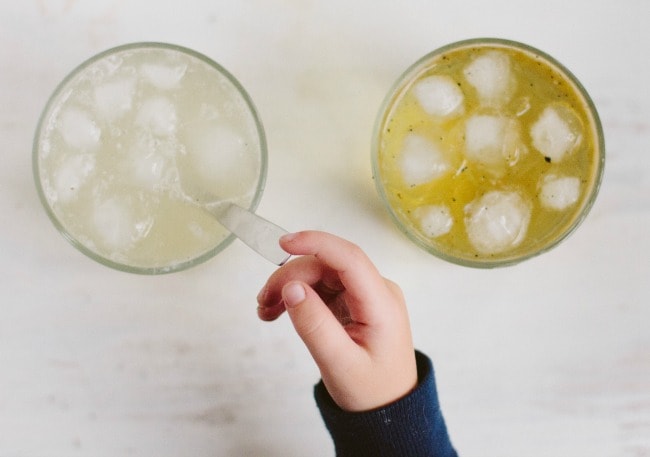 *It would have been my Grandma's birthday this week, and writing this post makes me smile and weep at the same time. She was a friend, and I miss her company.
*About six months ago I was thinking about my book crush on Rhett Butler (because, it's hardly gone away), and just what was it that made me fall so in love with him. It dawned on me that all the things I found so attractive: his sharp personality, his insistence on telling things like they were regardless what people thought, his sly sense of humor, being completely unromantic and romantic at the same time, and the way he just loved Scarlett: knowing her so well when she didn't know herself, and so willing to walk with her through all her weaknesses; these were all things that made me fall in love with my husband. And so, somehow, I did end up with Rhett Butler after all. My Adam is the book I am lost in. But our story is so much better; it is filled with happy endings.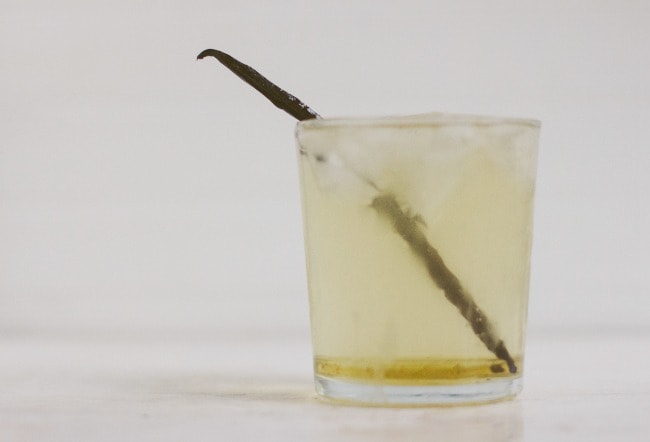 Vanilla Bean Soda (with or without Bourbon)
This is one of those 'feel it out' drinks – your sweetness ratios may be different than mine. I though 1/3 cup vanilla bean syrup to almost equal amounts club soda was good (I added about 1/2 cup) and a nice splash of bourbon (about 2 tablespoons) was perfect. This was very delicious without the bourbon, however. Also, vanilla ice cream would make a mighty fine float.
2 cups water
1 1/2 cups sugar
2 vanilla beans, seeds scraped
club soda
bourbon (to taste, optional)
In a medium saucepan, combine water, sugar, vanilla bean seeds and pods. Bring to a boil, and let simmer/gently boil until the liquid is reduced to a 1 1/2 cups (20-30 minutes). Set aside to cool.
When the simple sugar is cool, add 1/4-1/3 cup to a glass, and top with club soda and ice (you may have to add more syrup). Add bourbon to taste, if desired (see note).